You'll Want to Keep These 21 Nutritional Buzzwords in Your Vocabulary
Have you ever wandered through the aisles of your local supermarket and wondered what all those labels actually mean?  What's the difference between probiotic and prebiotic?  Is there really something special about grass-fed beef?  And are those foods with the "keto" or "gluten-free" label actually better for you?  With so many buzzwords floating around, it's hard to keep it all straight.  Let's take a look at 21 of today's most popular nutritional terms to help you make the best choices for you on your next trip to the grocery store.


1. Antioxidants
Antioxidants are compounds that prevent or delay cell damage in the body and research suggests that consuming antioxidant-rich foods may help prevent disease.  The most common sources of antioxidants include vitamin C, vitamin E, selenium, and carotenoids such as beta-carotene.  Fruits and vegetables are a great source of antioxidants.


2. Clean Eating
Clean eating is a dietary style that focuses on eating whole foods (see #21) and limiting your intake of processed foods to optimize your health.

3. Collagen
Collagen is a protein with a fiber-like structure that is used to make and repair connective tissue in the body.  Collagen helps to make muscle tissue strong and resilient, decreasing the risk of injury.  However, your body makes less collagen as you age.  While collagen supplements have been shown to help promote joint and skin health, research is ongoing to understand their full effectiveness.


4. Detox
Dietary detoxes (or cleanses) claim to remove toxins from the body by eliminating certain foods by fasting or taking some form of a supplement for a period of time.  While there are many claims when it comes to detoxes, there is no conclusive medical evidence that these methods work as promised.  Plus, you've already got a built-in detox system in your body –– your liver, kidneys, skin, and digestive tract are hard at work eliminating waste and toxins from your body.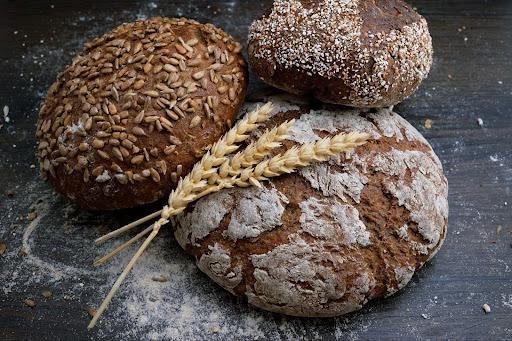 5. Gluten-Free
As the name suggests, gluten-free foods are free of gluten –– a mixture of proteins found in wheat and other grains.  While it's not present in all grains, gluten is found in wheat, rye, and barley, as well as many processed foods.   


6. GMO
GMO stands for genetically modified organisms and typically refers to organisms that have had their genetic code changed by genetic engineering techniques.  GMOs are used in food production, biomedical research, and more.
7. Grass-Fed Beef
Grass-fed beef refers to animals that have exclusively foraged or been fed a diet of grass for their entire lives.  Products from these animals, including meat and dairy, are higher in vitamins, minerals, and Omega 3s than those from grain-fed animals.


8. IIFYM
IIFYM stands for "If It Fits Your Macros" (jump down to #10 for more information on macros) –– it's a way of eating that says as long as a food fits into your set macronutrient numbers for the day, you can basically eat whatever you want.  The basic premise of this idea is a good one, especially if it helps you to find balance and fight some of the negative feelings that come with a restrictive mindset.  But just because you can fit donuts, cookies, and candy into your macros, that still doesn't make them the healthiest choice or the best way to reach your goals.


9. Keto
The Ketogenic Diet –– or Keto –– is the newest in a long line of low-carb diets, which involves eating very few carbohydrates (typically fewer than 50 grams per day) and lots of fat.  The idea is that this allows the body to enter a state of ketosis where it's using fat and amino acids as the primary energy source, instead of carbohydrates.


10. Macros
Three macronutrients (or macros) make up what we eat –– protein, carbohydrates, and fat.  Macro-focused diets involve eating a certain number of these each day, based on your body composition and fitness goals.  You can learn more about macros and how to make them work for you by checking out Nutrithority's free Excellence Academy courses –– they're a great resource to get you going and start seeing results!
11. Mediterranean Diet
The Mediterranean Diet focuses on eating foods that are traditionally part of diets in Greece, Italy, and other Mediterranean countries, and is particularly popular for promoting heart health.  The diet includes eating plant-based foods (like whole grains, fruits, and vegetables), lean meats and seafood, and uses olive oil as its primary fat source, red meat and sweets should be avoided.
 12. Micronutrients
Micronutrients are vitamins and minerals found in everything you eat.  But while they may be small, they play a

huge

role in your overall health.  Check out our

Essential Guide to Micronutrients

to learn more.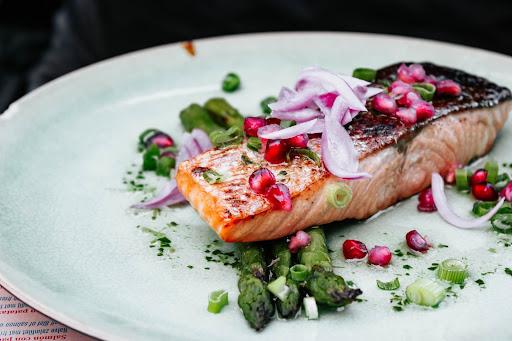 13. Omega 3s
Omega 3s are fatty acids that include
docosahexaenoic and eicosapentaenoic acids (found in marine oils) and alpha-linolenic acid (found in plant oils).  These compounds play an important role in both brain and metabolic function.
14. Organic
Organic foods are grown without the use of synthetic pesticides and fertilizers and do not contain genetically modified organisms (GMOs).  In the United States, organic stands are outlined and regulated by the Department of Agriculture.
15. Paleo
The Paleo Diet is based on the idea of eating like primitive hunter-gatherers –– it includes eating meat, seafood, fruits, vegetables and nuts, and excludes beans, grains, and dairy.
16. Prebiotics
Prebiotics are foods that promote the growth of healthy gut bacteria.  They can be found in many foods and supplements, including bananas, garlic, honey, and asparagus.  
17. Probiotics
Probiotics are the healthy bacteria and live cultures that live in your gut, and they play a huge role in digestion and immune health.  Yogurt and kefir are great sources, as well as fermented foods like sauerkraut and kimchi.  You can also increase your healthy gut bacteria with a high-quality probiotic and superfood supplement, like

Greens Factor

by Nutrithority.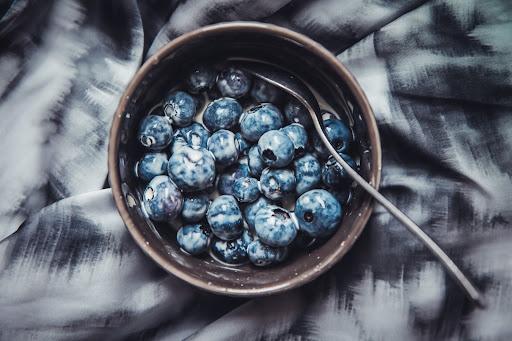 18. Superfoods
Superfoods are the ultimate buzzword –– while they generally refer to foods that have a high nutritional value, there is no official definition for what qualifies as a "superfood".  In general, though, superfoods are high in things like fiber, antioxidants, vitamins and minerals, and so on. 

19. Sugar-Free
According to the FDA, foods that are designated as "sugar-free" contain less than a half gram of natural or added sugar.  Many sugar-free foods contain artificial sweeteners in place of sugar.
20. Vegan
Vegan is a term that refers to a diet free of any food derived from animals, including meat and dairy products.  Many people who adopt a vegan lifestyle also avoid using any type of product derived from animals, including leather goods.
21.Whole Foods
Whole foods are foods that have not been processed or refined and do not contain any added ingredients.  Whole food sources include meat, fish, eggs, nuts, legumes, whole grains, fruits, and vegetables.
Statements made on this website have not been evaluated by the U.S. Food and Drug Administration. Information provided by this website or this company is not a substitute for direct, individual medical treatment or advice. It is the responsibility of you and your healthcare providers to make all decisions regarding your health. Consult with your healthcare providers regarding the diagnosis and treatment of any disease or condition. Products sold on this website are not intended to diagnose, treat, cure, or prevent any disease.