What You Need to Know: The Essential Guide to Micronutrients

Unless you've been living under a rock, you've probably heard something about the macronutrients:  protein, carbohydrates, and fat.  But when it comes to what you put into your body, it doesn't end with macros.
So, what do you know about micronutrients? (Don't worry, I typically get a blank stare when I ask that question.)
Chances are, you're overlooking this vitally important part of a healthy diet.  Because while they might be needed in smaller quantities than macronutrients, micronutrients can have a dramatic impact on your body's cellular function, immune response, wound healing, and more at its most basic level.
Let's get into what micronutrients are, why you need to worry about them, and how you can leverage their power for optimum health benefits.
So, what are micronutrients?
"Micronutrients" is a broad term used to describe all the vitamins and minerals you consume.  Unlike macronutrients (protein, carbs, and fat), the daily recommended amount of micronutrients is very small—  as little as trace amounts for some substances, hence the "micro" in the name.  
But while it may not take much to get the recommended daily dose, micronutrients play a huge role in your health.  Those vitamins and minerals are responsible for everything from proper cellular function, to tissue regeneration, to conversion of food into energy, to maintaining organ systems (and much more).  
And while your body creates some micronutrients on its own— Vitamin D, for example—  the majority of the vitamins and minerals you need each day come from the food.  Micronutrients are vitally important, but many people have trouble getting enough of what they need.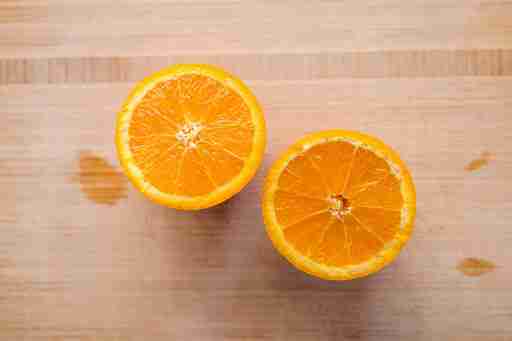 What are vitamins?
Vitamins are organic nutrients, meaning they come directly from plants or animals.  Vitamins are generally classified in two categories:
1. Water-Soluble Vitamins
Water-soluble vitamins must be dissolved in water to be absorbed by the body.  They cannot be stored— any leftover amounts that are unused by the body are excreted primarily through urine.  Water-soluble vitamins include vitamin C, vitamin B6, vitamin B12, folate, thiamin, riboflavin, niacin, biotin, and pantheothenic acid.
2. Fat-Soluble Vitamins
As the name suggests, fat-soluble vitamins dissolve in fat and are stored primarily in the liver.  Fat-soluble vitamin stores build up over time and can be toxic in excessive amounts.  Fat-soluble vitamins include vitamin A, vitamin D, vitamin E, and vitamin K.
What are minerals?
Unlike vitamins, minerals are inorganic compounds that are stored found primarily in soil and water and are consumed by animals or absorbed by plants.  Minerals are typically classified in two ways:
1. Macrominerals
Minerals in this group are needed in much higher quantities to positively impact your health.  These include sodium, calcium, magnesium, potassium, chloride, and phosphorus. Some minerals, like sodium and potassium, also function as electrolytes to help your body maintain a healthy fluid balance.
2. Trace Elements
Your body requires trace minerals in much smaller amounts.  These include iron, zinc, iodine, copper, fluoride, manganese, selenium, and chromium.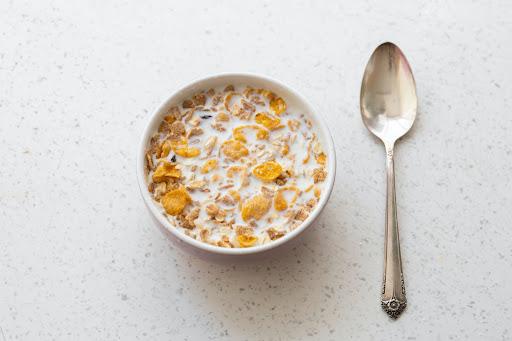 It's important to note that all minerals— both macrominerals and trace elements— are stored by the body and can be toxic in excessive amounts, so proceed with caution when it comes to increasing the amount of minerals in your diet.
What are some good sources of micronutrients?
Eating a balanced, whole food diet is the best way to make sure you're getting everything you need in the micronutrient department.  Meeting your recommended daily intake of these vitamins and minerals is the best way to get the functional support your body needs.  Check out some great ways to incorporate more micronutrients into your diet:
1. Vitamin A
Vitamin A plays an important role in energy production, immune and nerve function, red blood cell formation, and helps to reduce the chances of birth defects.  Good sources of Vitamin A include sweet potatoes, butternut squash, kale, carrots, spinach, mango, and liver.
2. Vitamin B
Vitamin B is important for immune function, reproductive function, vision, growth.  You can find solid levels of Vitamin B in dark leafy greens, eggs, beans, peanuts, whole grains, salmon, tuna, and chickpeas.
3. Vitamin C
Vitamin C is an antioxidant that works to increase iron absorption and improve collagen synthesis (gotta keep that Scurvy away, folks).  Citrus fruits, bell peppers, Brussels sprouts, tomatoes, and kiwi all make great sources of Vitamin C.
4. Vitamin D
Vitamin D plays a role in bone mineralization and calcium absorption— making it a key player in the fight against osteoporosis.  Vitamin D is unique because it is one of the only vitamins that our body makes naturally by contact with sunlight.  Other external sources of Vitamin D include eggs, fortified milk, salmon, and tuna.
5. Vitamin E
Vitamin E is an antioxidant that supports healthy immune function.  High amounts of Vitamin E can be found in seeds, nuts, vegetable oil, and fortified cereals.
6. Vitamin K
Vitamin K is essential for proper blood clotting and bone health.  Its best found in greens, including broccoli, Brussels sprouts, asparagus, and dark leafy greens like spinach and kale.
7. Calcium
Calcium is an important mineral for bone and tooth health, nerve signaling, muscle contractions, and heart-rate regulation.  Great sources of calcium include cheese, cows milk, soy milk, yogurt, and fortified cereals.
8. Iodine
First aid might be the first thing you think of when it comes to iodine, but it also plays a key role in thyroid function and cell metabolism.  Iodine can be found in russet potatoes (with skin), cod, dried seaweed, iodized salt, and milk.
9. Iron
Iron is a heavy hitter at the cellular level, working in red blood cell formation, enzyme and DNA formation, oxygen transport, and immune function.  Your best sources of iron include beef and lamb, beans, quinoa, dark leafy greens, clams, nuts, and pumpkin seeds.
10. Potassium
Potassium is an important electrolyte that aids in nerve signaling, muscle contraction, and helps to maintain the body's appropriate fluid and hydration levels.  Potatoes, beans, bananas, halibut, tuna, tomatoes, and avocados are all great sources of potassium.
11. Sodium
Like potassium, sodium is an important electrolyte that is at work for nerve signaling, muscle contraction, fluid balance and hydration.  Unlike other minerals on this list, most people have no trouble getting enough sodium— you may even be getting too much.  Foods that are high in sodium include deli meat, cheese, pickled foods, salt, and canned soups.
12. Zinc
Zinc works to improve immune function, cell division, carbohydrate metabolism, and wound healing.  Beef and lamb, cocoa, pumpkin seeds, and oysters are all excellent sources of zinc.
How can I up my micronutrient game?
Okay, now that you've got an idea of what micronutrients do and good sources of those vitamins and minerals, let's talk about some adjustments that you can make to help ensure your body is getting the micronutrients it needs everyday:
1. Focus on whole foods first.
It might be tempting to take a multivitamin and move on with your day, but these supplements can actually do more harm than good.  Many supplements contain excessive doses of many micronutrients— putting you at greater risk for a toxic buildup of these compounds in your body.  Your best bet is to focus on getting the micronutrients you need from food first, before turning to supplements when it's absolutely necessary (and always at the advice of your doctor).
2. Follow the Rule of 4.
This is a great way to make sure you have all your bases covered.  At each meal, aim for a combination of lean protein, whole-grain carbohydrates, fruits and vegetables, and plant-based fats.  Each food group provides different nutrients, making it easy to get everything you need.
3. Taste the rainbow.
Nope, sorry— I'm not talking about downing a bag of Skittles.  Instead, aim to have three servings of fruit and vegetables at every meal.  Vary the colors of your choices and change it up by season for a great way to bring in different vitamins and minerals into your meals.
4. Pair foods together intelligently.
Some micronutrients are absorbed best by the body when paired together.  Try combining foods with iron and vitamin c, calcium and vitamin c, and fat-soluble vitamins and plant-based oils to get the maximum benefit from your diet.
——————————

So now that you've got the basics of micronutrients down, you're probably ready to take a deep-dive into the world of macronutrients.  Head on over to Nutrithority's Excellence Academy for everything you need to know about using macros to help you transform your body and reach your goals.
Statements made on this website have not been evaluated by the U.S. Food and Drug Administration. Information provided by this website or this company is not a substitute for direct, individual medical treatment or advice. It is the responsibility of you and your healthcare providers to make all decisions regarding your health. Consult with your healthcare providers regarding the diagnosis and treatment of any disease or condition. Products sold on this website are not intended to diagnose, treat, cure, or prevent any disease.