Regular price
Sale price
$29.99 USD
Unit price
per
Sale
Sold out
Rich in EPA, DHA, and Phospholipids*
Boost Heart Health and Fight Inflammation*
Reduce Arthritis and Joint Discomfort*
Contains 2mg of Astaxanthin per serving
Krill oil is a rich source of omega-3 fatty acids, which have been shown to have a range of health benefits, including reducing inflammation, improving heart health, and supporting brain function. Additionally, krill oil contains astaxanthin, a powerful antioxidant that may help protect against cellular damage and support skin health.
Share
View full details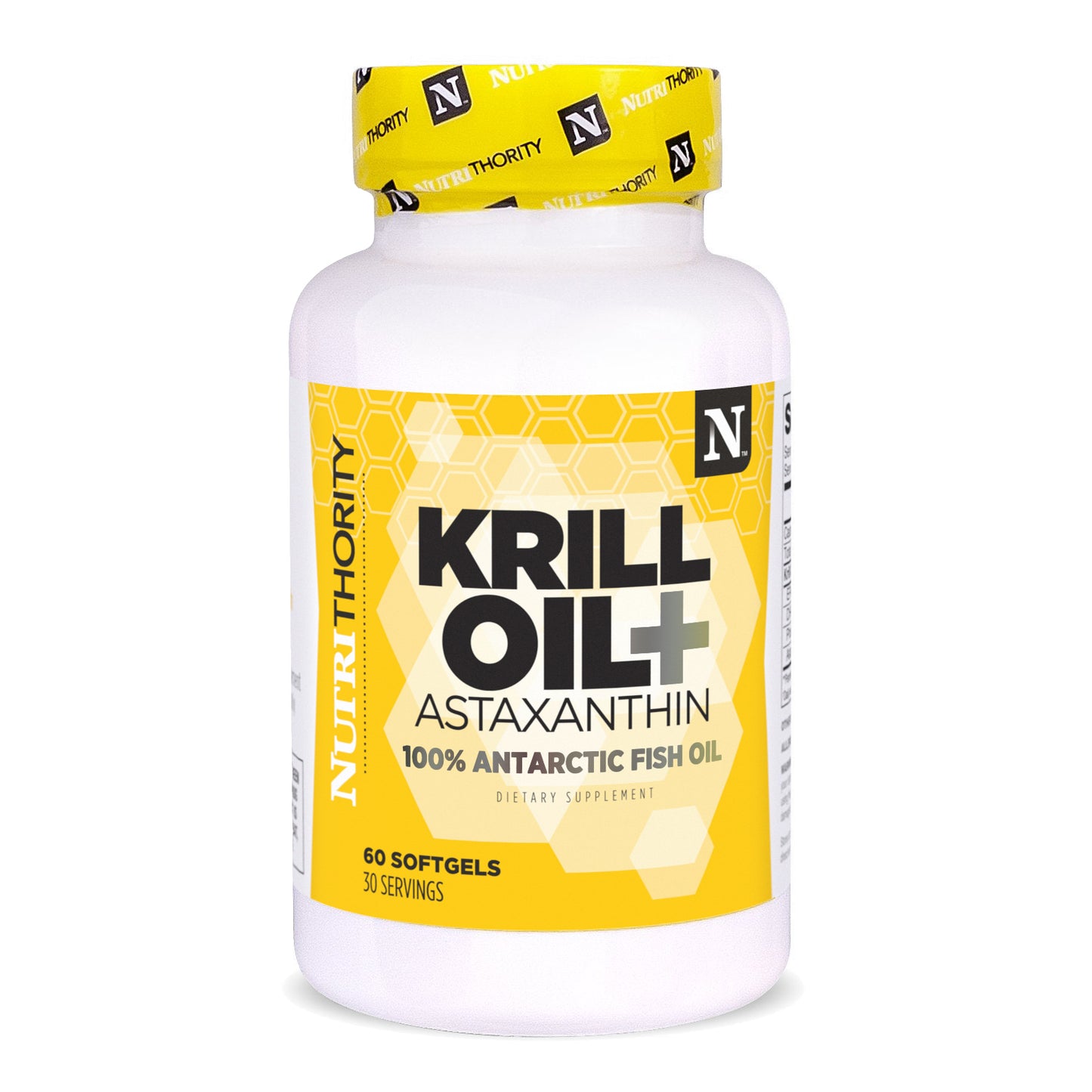 Great product!
Great product with no fishy taste. A bit pricy but if you get it on sale or with a code it's worth it!
Thanks for the great review! We're glad you're enjoying the Krill Oil!! :)
Good! Love it!
Love it but the smell is rough! Not for a light stomach.
We're happy to hear you like it Jessica!!
No after taste!
Just started taking and so far so good. Not a great smell when the bottle is first opened, but zero bad taste or after taste, which is good for someone like me that hates fish!!
Thanks for the review CJ, glad you like the product!!!
Krill for the win!
My husband and I have been taking it since we received it and so far so good.
Thanks for the review Julie!!!
Always Supreme
After reviewing Krill Oil opposed to just basic fish supplements I knew making the change was a must. Not to mention the added benefits with Astaxanthin, to also provide the best antioxidant possible at the same time. Can always count on Nutrithority to keep me in top supplemental shape for the intense training I do each day and the recovery I need to be at my best! 💥💪🏽🙌🏽
Thanks so much Leondro!!! Glad you like the product!