Regular price
Sale price
$19.99 USD
Unit price
per
Sale
Sold out
Shed Stubborn Fat*
Increase Appetite Control*
Thermogenic*
Yohimbine HCl is an a2 antagonist.

Share
View full details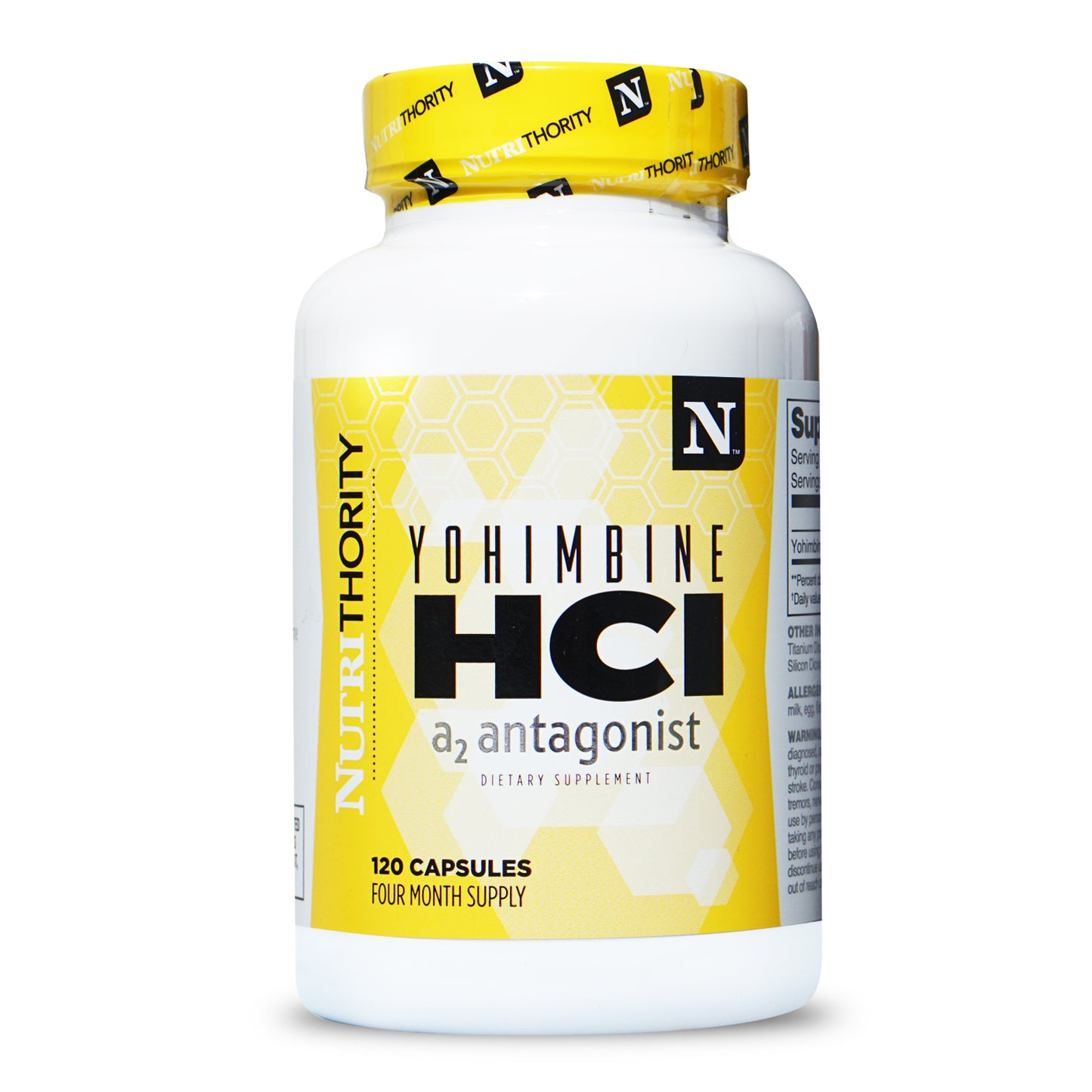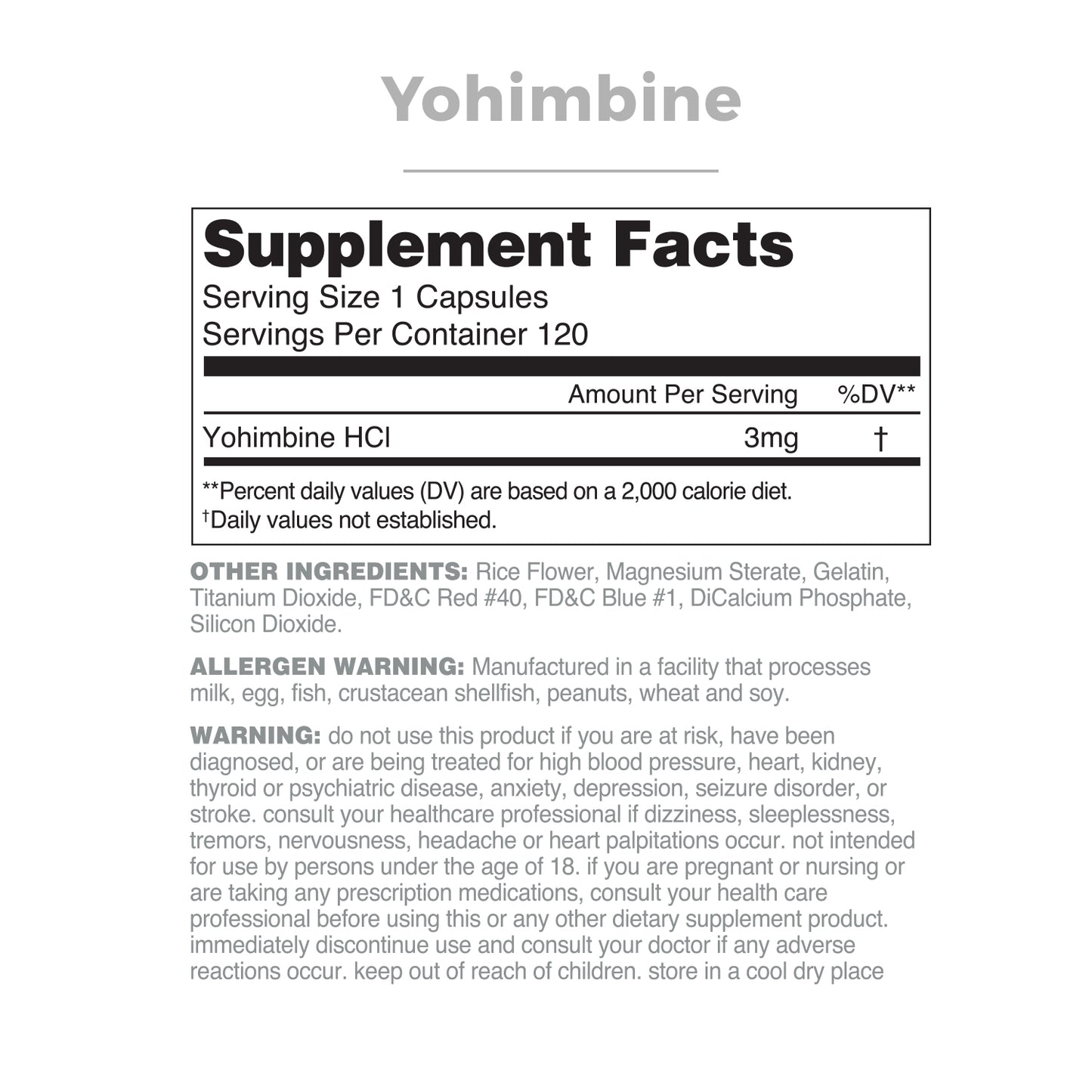 Thank you for your review of Yohimbine HCl Gary!!
So far so good
It has only been a month but have gotten up to 12 mg a day on these. I started with one pill in the morning and one in the afternoon. It took me about a month to get my body adjusted to taking 12mg a day. I way 160lbs and can take up to 15mg a day. I tried rushing my dosage and felt very weird. Be sure to gradually climb to the correct dosage.
I feel HCI works but it will take time. My arms and legs look very lean and I am slowly losing belly and back fat but it's definitely the last area the HCI is attacking. Between Thermite and HCI I have lost 10 lbs in about 2.5 months.
Keep up the good work Walter!!!
Thanks for the review Mark, we appreciate it!! :)
Great supplement.
Easy to take, works great and keeps energy up, especially during the work week.
We're happy you are loving it Alexandra!!
First purchase
This is my first time purchasing anything from Nutrithority and it was smooth. I'm loving their products and would highly recommend. Their service has been great!
Thanks Ryan, glad you liked the product!!
Love the product! It's my 3rd bottle. Curbs cravings, suppress appetite without giving weird caffein rush! Will continue using it!!
Amazing!!!!
This product gives me that extra boost in the morning to get motivated before my 6am workout so then I can go and conquer a 12 hour work day, come home and finish hw towards my degree. I don't get that need or craving for binging a bunch of snacks during the day and I make better sustainable choices when I do get that urge to snack. Overall great product. Highly recommend
Shipping was very fast and there was a nice hand written note!
I am new to supplements and such. I just started working with a personal trainer a couple weeks ago and he instructed me to get this as one of my supplements. It arrived to me very fast (I would say about 3 days) and it came with a nice hand written note and some samples of their protein shake mixes and such! I was very pleased with the note on its own! That kind of stuff just really puts a smile on my face. :)
Can't give a review on how the product works since it has only been a couple of weeks but I loved the fast shipping and the note!
So far I feel amazing!
So far I feel amazing! No jitters, more mental clarity and definitely ready to hit it hard at the gym!