Regular price
Sale price
$44.99 USD
Unit price
per
Sale
Sold out
Fuel your muscles and delight your tastebuds with EAA Factor. The perfect post-workout companion, it ensures speedy recovery, superior hydration, and an unbeatable taste.
8.5g EAA Blend: The precise ratio and combination of EAA's to BCAA's for optimal muscle recovery.
Minimize Muscle Soreness: Everything you need to recover faster and easier.
Max Hydration: Coconut water powder and electrolytes ensure you're not just recovering, but revitalizing.*
Amplified Absorption: With AstraGin®, your body gets more out of every scoop, ensuring no nutrient goes to waste.*
Transparent & Pure: No fillers, no hype. Every ingredient is purposeful and of the highest quality.*
Taste & Mixability: Crafted to ensure your post-workout recovery is both effective and enjoyable.
Share
View full details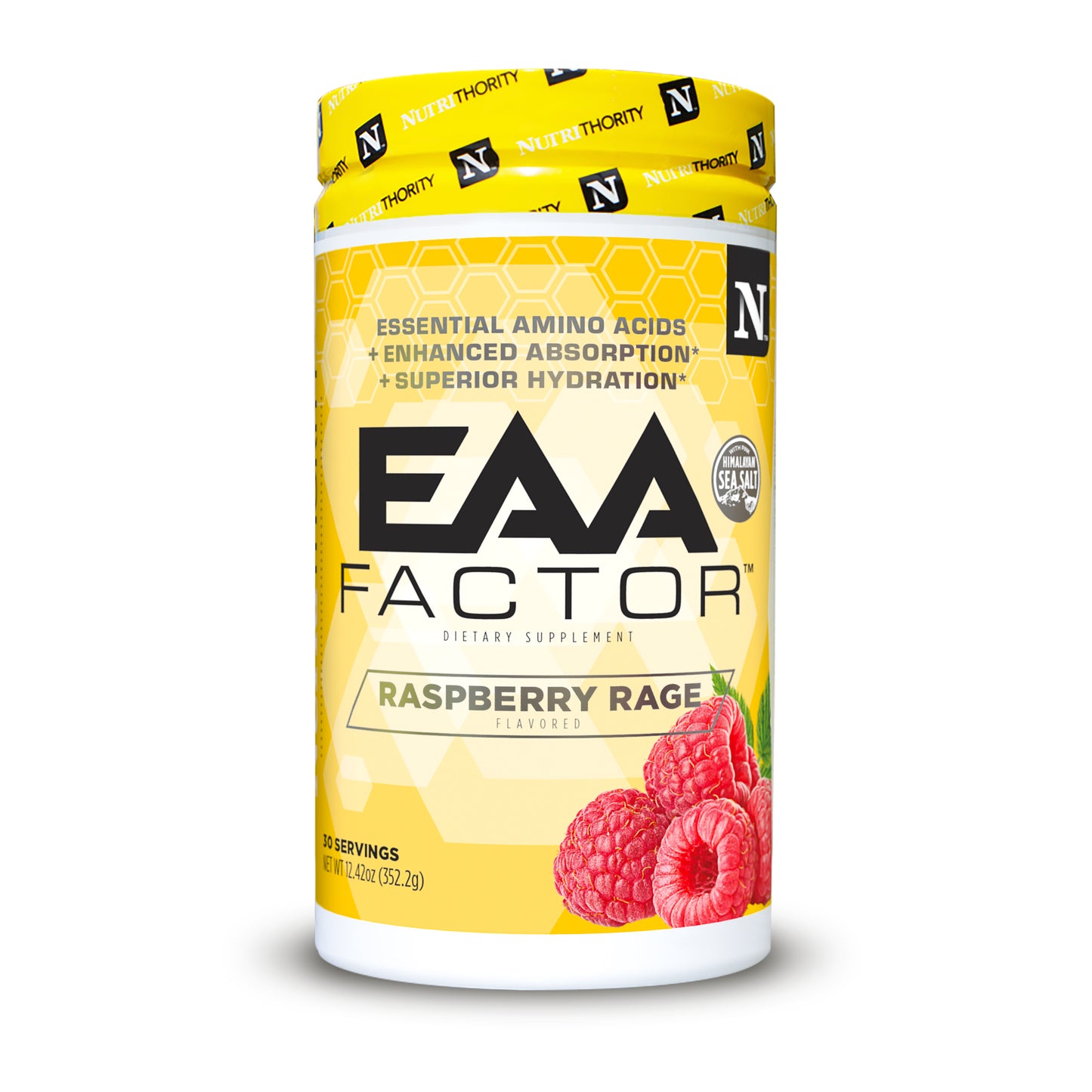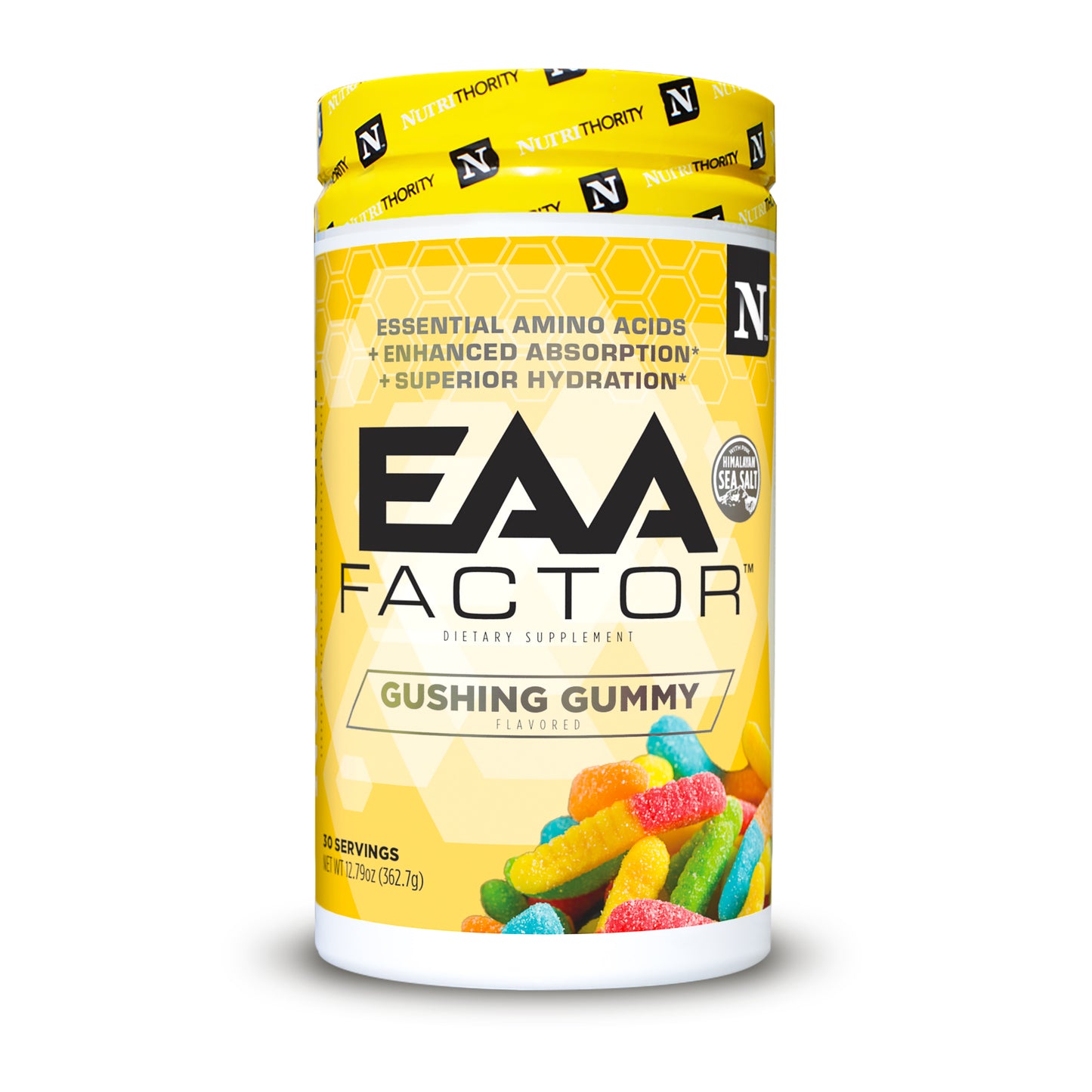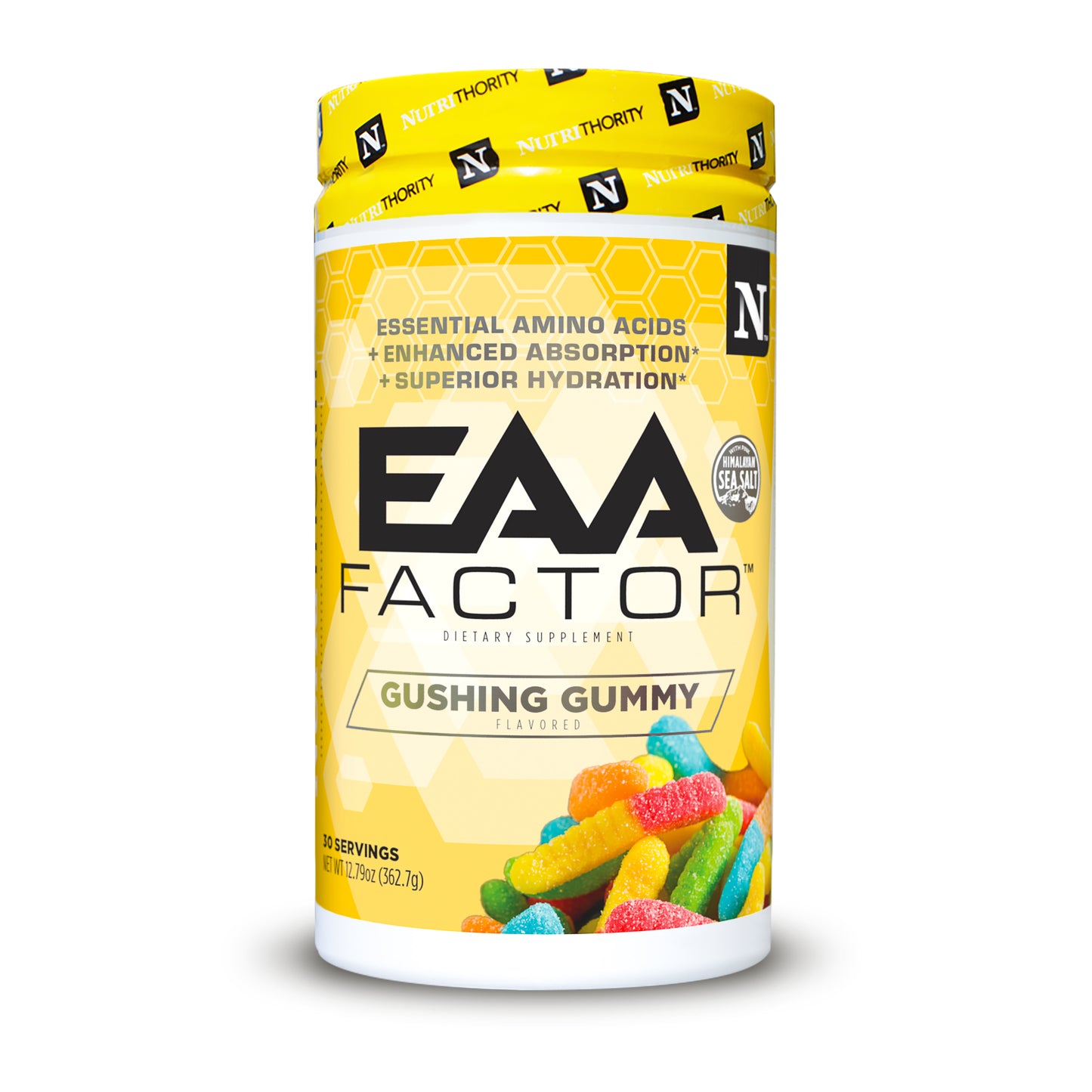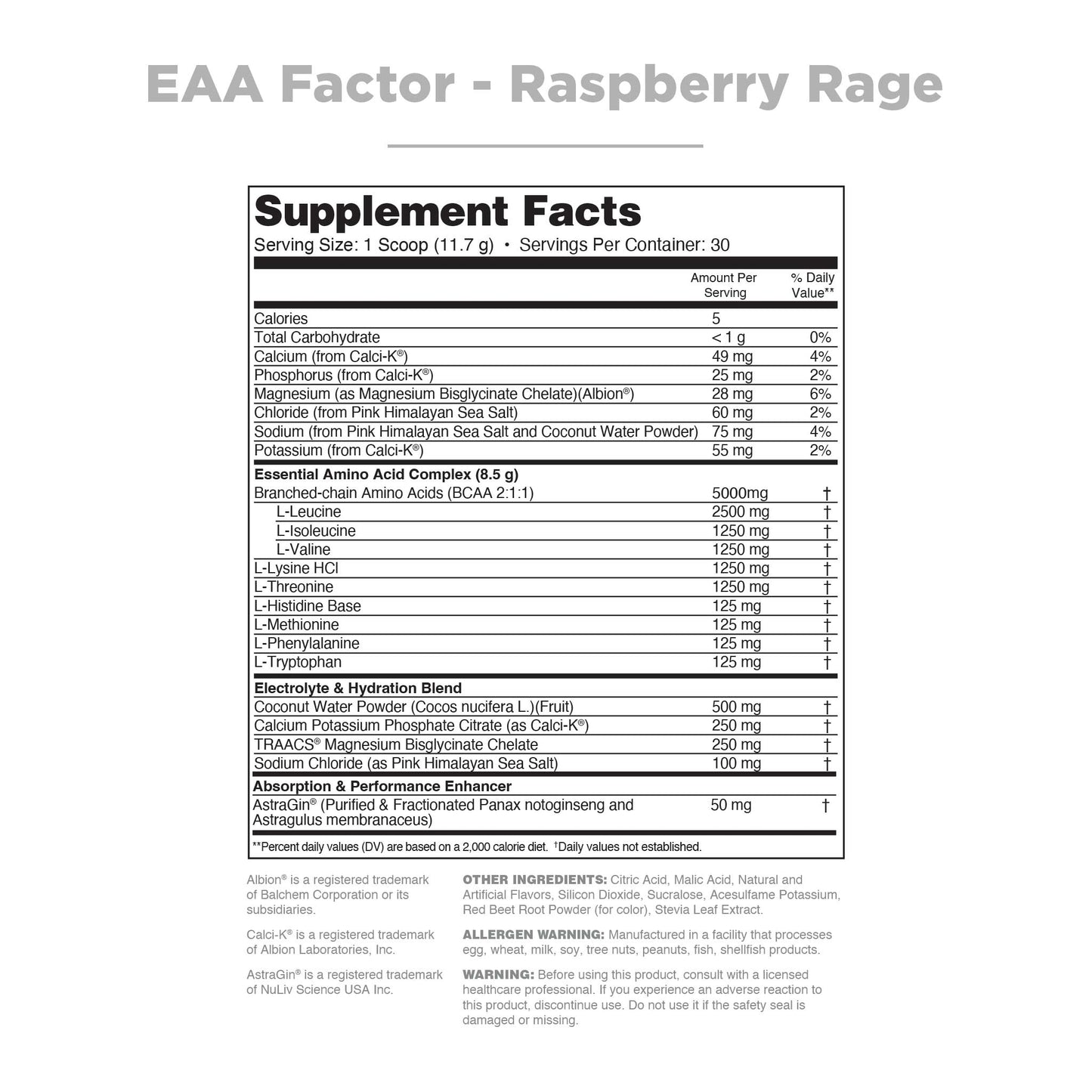 You body NEEDS these...every day!!!!!
I had been looking for a way to get all the EAA daily. Then, Jared wrote about the new EAA Factor product roll out. I was so excited for find a supplement that was calorie conscious while providing all the EAAs. I make them in a blender bottle, and they have become my mid-morning drink (after some coffee). If you don't know how important EAAs are, just know: your future self will thank you for getting in all your EAAs daily.
The BEST EAA Supplement!
I've been using a BCAA/EAA supplement for years as an intra-workout. I've lost count of how many BCAA/EAA products I've tried, but I think I've finally found THE one. Absolutely love the formula-- it has everything you could need and want in an intra-workout, and the flavor is out of this world amazing, which is typical of Nutrithority products. Love that I made the switch to EAA Factor!
Thanks for the great review Michaela! We're glad you're happy with the product and love the flavor! The formula is everything you need any nothing you don't, just like all of our products!! :)
Taste was great
I really like the flavor, will order again
Thanks for the review Paul! Great taste FTW!! :)