The 3 Things You Should be Doing to Strengthen Your Immune System

Unless you've been living on another planet for the last year, your health has probably been at the front of your mind.  Every cough and sniffle has probably had you googling symptoms and stressing about what's going on with your body. You've worried about yourself, your loved ones, and what you should be doing to keep everyone healthy.
Believe me, we've all been there. 
But if there's anything the last year has highlighted for me about staying healthy it's this—  an ounce of prevention is worth a pound of cure.  Because the truth is, once you've gotten sick, the process of getting better might be out of your control.
So what can you do to prepare your body to fight off illness before it starts?  Here are my top three tips to keep you off the sickness sideline and improve your overall health.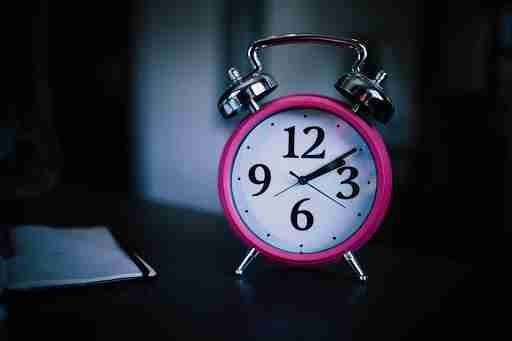 Focus on your sleep schedule.

I talk a lot about how sleep plays a major role in your body's ability to build muscle and lose fat.  But cultivating a healthy sleep cycle also serves another important purpose— helping your body to fight off illness.  
And it doesn't take a whole string of sleepless nights to do some major damage.  In fact, research has shown that it takes only one night of sleeping less than 4 hours to trigger an immune response, increase inflammation, and even alter your genes— all of which significantly increase your likelihood of getting sick.
So what's the solution?  Commit to getting at least 6 hours of sleep.  Every night.  
The best way to do this is by getting into a sleep routine that promotes a healthy sleep cycle.  Cut off your caffeine intake early in the day.  Step away from the electronics at least 30 minutes before bed.  Start going to sleep and waking up at the same time each day.
If you're still having trouble falling asleep, a guided meditation app  can help your mind and body relax.  You can also try supplements that include melatonin, zinc or magnesium to help induce a good night's rest.  While these products aren't meant to treat serious sleep problems, they can help decrease the amount of time it takes you to fall asleep.
Move it.
There's no question that exercise is good for both your mind and body.  And it makes sense that the stronger you are, the better equipped you probably are to fight off illness.  But as it turns out, there's a direct correlation to your workout routine and your immune system—  particularly when it comes to resistance training.
Researchers from Appalaichain state found that people who exercise regularly— at least 5 days a week— took 50% fewer sick days than those that only exercised once a week or less.  The reason?  In addition to promoting better overall health, resistance training has a major effect on blood flow, which can trigger an immune response that better prepares your body to fight pathogens.  Basically, exercise puts your immune system on high alert, so it's ready to tackle anything that comes your way.
And while the idea of fitting 5 workouts into your already packed schedule might seem tough, immune boosting workouts don't have to be a marathon.  In fact, studies have shown that it only takes as little as 25 minutes of weight training to stimulate an immune response.  
Get smart with your supplements.
You've probably heard that when you feel yourself getting sick, it's time to start pounding the vitamin C, right?  I hate to break it to you, but that doesn't actually work.  The idea that vitamin C can "cure" colds is a myth.
But just because it won't cure you after you've caught a bug, vitamin C— and a lot of things in your nutrition arsenal— can help prevent illness in the first place.
Studies have shown that there is potential for immune-boosting benefits from taking vitamin C, B-complex vitamins, vitamin D, and probiotics on a daily basis.  These can provide foundational immune support that can help your body spring into action at a moment's notice.
Probiotics help to create a healthy gut microbiome, and the more we research, the more we find that gut health plays a huge role in nearly every function that happens in the body (seriously, you really are what you eat).  Probiotics have been shown to promote healthy gut bacteria that can fight inflammation and slow the growth of negative bacteria in the body.
Vitamin C helps your body to grow and repair tissue, providing support for wound healing, collagen production, and fighting against free radicals— all of which contribute to a healthy immune response.  In addition to impacting your mood, vitamin D has been shown to help protect against upper-respiratory infections.  And B-complex vitamins aid in cellular health, including the production of new red-blood cells, which helps your body in the fight against illness and disease.
So what's the best way to get the immune support you need?
There's no question that you can get everything you need to support your immune system from a healthy, balanced diet.  But for most of us, our hectic lifestyles can present challenges in the nutrition department.  
Thankfully, quality immune supplements can have a huge impact in making up for areas where your diet might be lacking.  And while it might seem like a lot to take in (literally), getting your body the immune support it needs doesn't have to be difficult.  That's why we created Nutrithority's Immunity Stack— to take the guesswork out of getting your body everything it needs to stay healthy, all in one place.
And just remember— we're talking about prevention here, not a cure.  To reap the benefits, you have to make your immune system a priority before you need it.
Statements made on this website have not been evaluated by the U.S. Food and Drug Administration. Information provided by this website or this company is not a substitute for direct, individual medical treatment or advice. It is the responsibility of you and your healthcare providers to make all decisions regarding your health. Consult with your healthcare providers regarding the diagnosis and treatment of any disease or condition. Products sold on this website are not intended to diagnose, treat, cure, or prevent any disease.