9 Mental Health Apps to Help You Feel Better Fast
I think it's safe to say we're all feeling pretty stressed out (or worse) these days.
But what if you don't have the money, time — or desire — to sit face-to-face on a therapist's couch?  Are you doomed to be stuck in this pit of misery forever?
Don't worry, it's not as bad as all that.  As it turns out, you have a handy device right at your fingertips that can help you through the tough times.
While they might not solve all your problems (or be a replacement for professional care), there are tons of mental health apps out there that can help you genuinely address issues, ease your mind, and improve your mental state, right from your phone.
Check out 9 awesome apps you can use to help get your mind right.
MoodKit
Looking to improve your mood?  MoodKit is the place to start.
Developed by clinical psychologists, MoodKit uses Cognitive Behavioral Therapy (CBT) techniques to give users over 200 mood-improvement activities.
MoodKit is designed to help change your thinking patterns, adopt healthy attitudes, and develop self-awareness.  It also includes a journal feature to promote reflection and help identify your thought patterns.  ($4.99, iOS)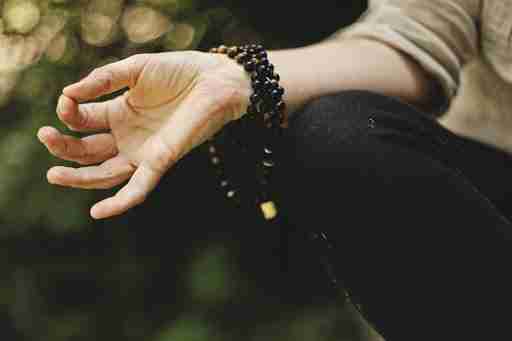 Insight Timer
Have you thought about trying meditation, but aren't sure where to start?  Insight timer should be your first (and likely last) stop.
With a library of over 55,000 meditation and music offerings, you're sure to find the perfect fit to help you get your mind in order.
Insight Timer even offers selections geared towards kids — helping your little people deal with big feelings and even settle down for a great night's sleep.
And unlike other meditation apps that can get pretty pricey, Insight Timer has a huge library of free offerings, allowing you to get started without forking over a huge chunk of cash. (Free or $9.99/mo for premium, iOS and Google Play)
Happify
Positive thinking can have a huge impact on your overall health, but thinking happy thoughts isn't always as easy as it sounds.
That's where Happify comes in.
Happify uses science-based games and activities — like mood journaling and daily mindfulness quizzes — to help train your brain to focus on positive thoughts and emotions.  
The app allows you to tailor your experience and content to meet your specific goals — covering everything from building self-confidence, to increasing relationships, to dealing with chronic pain (and lots more). (Free or $14.99/mo for premium, iOS and Google Play).
Headspace
Here's another app that takes the guesswork out of meditation.
Headspace offers guided meditations for almost any goal or mood. And in just a few minutes a day, this app can help you sharpen your mindfulness skills, as well as manage your anxiety and stress.
Plus, Headspace even encourages you to develop consistent mindfulness habits.  With it's handy "Get Some Headspace" reminders, you'll never forget to take time for yourself.  ($12.99/mo, iOS and Google Play) 
Sanvello
Sanvello's mission is to "help people build the life skills they need, anytime, anywhere, in the way they choose."
Part self-care app, part mental-health provider, this app gives you the support you need — on your own terms.
Sanvello's self-care section includes mood tracking, coping tools, guided journeys and progress assessments to help you deal with stress, anxiety, or anything else you might be dealing with.  Users can also connect with peer communities, coaches, and even schedule sessions with licensed clinical therapists.
And the best part?  Sanvello services may even be covered by your individual health insurance plan.  (Free or starting at $8.99/mo for Premium, iOS and Google Play)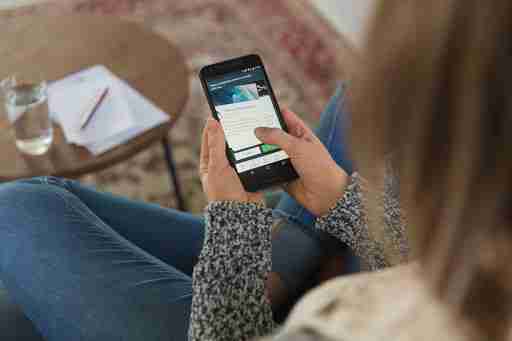 What's Up
What's Up is a free app that uses a combination of Cognitive Behavioral Therapy (CBT) and Acceptance Commitment Therapy (ACT) methods to help you deal with anxiety, stress, and depression.
The app is full of useful features, including the habit tracker which can help you to identify your positive habits and overcome the negative behaviors which may be holding your back.
Be sure to check out the "Get Grounded" and "Thinking Patterns" sections — which offer questions to help your pinpoint exactly what you're feeling and teach you to stop your negative internal dialogue. (Free, iOS and Google Play).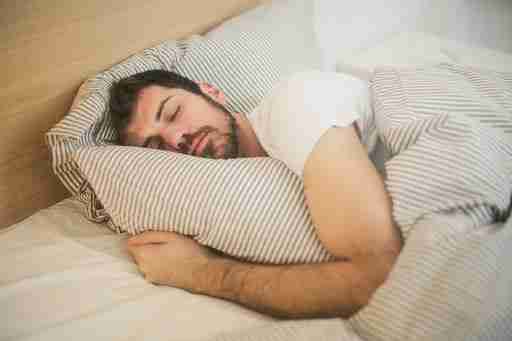 Sleep Cycle
Feeling especially depressed, anxious, or stressed out these days?  Poor sleep may be contributing to your mental health woes.
Sleep cycle is a smart alarm clock app aimed at helping you to improve your sleep cycles for a quality night's rest.
Sleep cycle monitors your sleeping patterns to help wake you up during your lightest sleep phase — allowing you to feel more rested and alert as you start your day.  It also has a tracking feature to help you understand your body's sleep/wake rhythms, allowing you to adjust your sleep habits to meet your individual needs. (Free, iOS and Google Play)
Happyfeed 
Therapists recommend gratitude journaling as one of the best things you can do to improve your mental health.  But how do you get started?
Happyfeed is a great way to help you cash in on the journaling habit.
Not only can you use the app to record daily things you're grateful for, but you can upload pictures and memories to go along with your entries.  
And the coolest thing?  When you're feeling down, you can shake your "Happiness Jar" — literally by shaking your device — to give yourself a boost with random positive memories from your past.  ($2.99/mo, iOS and Google Play)
HearMe
Everybody needs someone to talk to — or even just need a place to vent.  But unfortunately, you might not feel like you have the support you need or the place to do it.
That's why HearMe was created.
HearMe connects you with a trained, anonymous, empathetic Listener anytime you need it, for as long as you need it. And Listeners are matched based on age, gender and subject to help you find someone who understands what you're going through.
Cover any topic you want to discuss — from problems, to doubts and fears, to reasons to celebrate — and know that you'll always have someone to talk to.  (Free, iOS and Google Play)
Statements made on this website have not been evaluated by the U.S. Food and Drug Administration. Information provided by this website or this company is not a substitute for direct, individual medical treatment or advice. It is the responsibility of you and your healthcare providers to make all decisions regarding your health. Consult with your healthcare providers regarding the diagnosis and treatment of any disease or condition. Products sold on this website are not intended to diagnose, treat, cure, or prevent any disease.