Here's Your Solution to the Shutdown-Gym Blues
Yes, you can still workout with no gym.  I promise.
You've been killing it since the beginning of the year. 
You're hitting the gym at least 5 days a week.  Your nutrition is on point. Last week you blew past that Squat PR you've been chasing for a month.  You are an animal and nothing can stop this roll you're on!
And just when you're firing on all cylinders?  The world turns on its head.
In the last few weeks, you've probably seen your gym shut its doors (and if it hasn't yet, it's coming soon).  You're being told to stay home, avoid contact with other people, and try not to lose your mind for the foreseeable future.  
Fantastic.
So now that you've been banned from your happy place, you can kiss all your hard-won gains goodbye, right?  Not so fast.
Sure, working out with no gym might look different than you're used to, but different doesn't mean bad.  In fact, this might be a chance to switch things up for your body in a positive way. Plus, a daily escape from your people, your job, or your fridge (quarantine snacking is not your friend) might just save your sanity.
Even though you're short on equipment (but not so short on time), here are a few ways to get moving and keep your body primed for a triumphant return to the gym.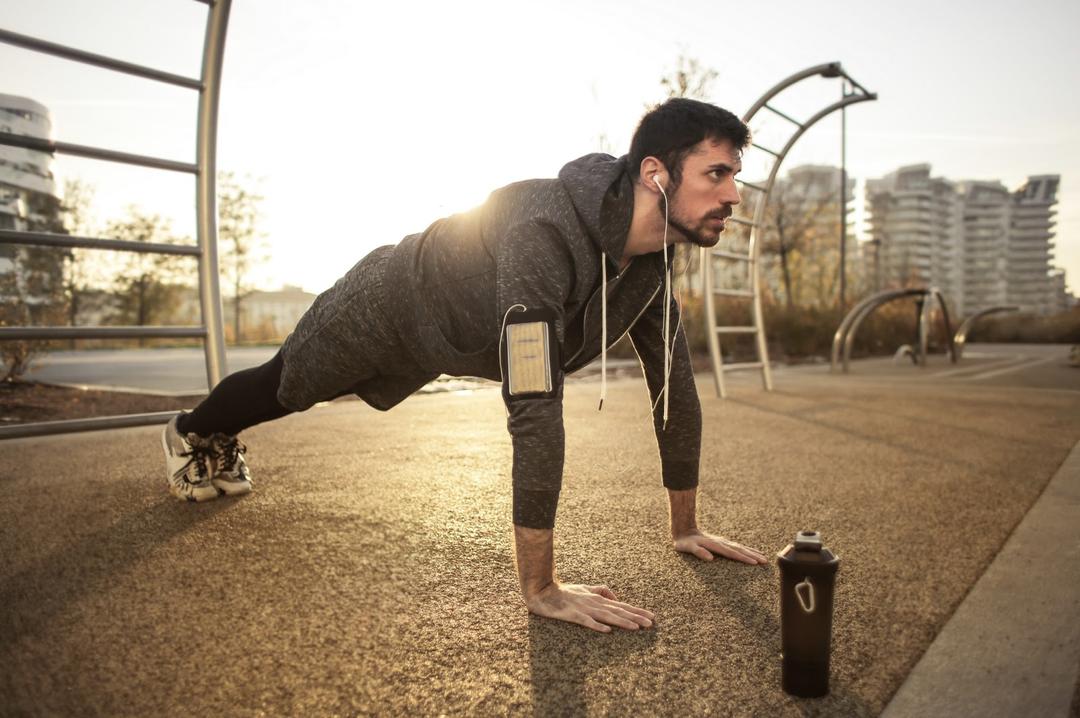 Bodyweight Exercises
When you're used to lifting heavy, it can be tough to shift gears to bodyweight movements.  But don't be fooled - you can get a killer workout without adding external load.
Building muscle is about generating force to fight resistance and create tension.  And yes, you can absolutely accomplish this without weights. There are tons of options for creating this type of tension and force, even for expert-level lifters. (Give "bodyweight exercises" a Google, the choices are endless.)  
Push-ups are the bodyweight champ when it comes to developing your chest and there tons of push-up variations for every skill level.  Pull-ups are great for developing your back, shoulders, and improving your grip strength. And want to torch your legs? Try doing a few sets of pause squats and then take a few laps of walking lunges around your house (or your neighborhood, if you're brave enough).
Banded Exercises
Resistance bands are a great tool to add to your exercise arsenal.  
They offer an inexpensive, highly-portable way to add variety and intensity to your workouts.  They can be used for anything from muscle activation to full-body workouts. And while they require a small investment, they can continue to be used, even once the gym is back open.  
Resistance bands come in different types which can be mixed and matched to meet your individual goals:
Power Resistance Bands (also known as loop bands), are like giant rubber bands. Providing 2-200 pounds of resistance, these bands offer tons of versatility. They can be used to add resistance to an exercise (like squats, push-ups, or box jumps), for body weight assistance where needed (such as pull-ups, dips, or muscle-ups), and for muscle activation and stretching.
Tube Resistance Bands can be used to mimic both dumbbell and machine exercises.  Tube bands are basically a length of rubber tubing with handles at each end, and can offer resistance from 4-85 pounds.  This makes them a great option for pushing and pulling exercise such as curls, chest and shoulder presses, and rows. 
Hip Circle Resistance Bands (or mini-bands) are like smaller versions of power bands, and come in a variety of resistances from light to ultra heavy.  These bands work best when used to add resistance to lateral movements. They make great additions to lower-body work (seriously, they will set your gluten on fire), core stabilization movements, and both upper and lower-body muscle activation.
Core and Stretching
"I always run out of time to stretch."  
"Next time I'll throw a set of core exercises on the end of my workout." 
Sound familiar?
Core exercises and stretching are funny things.  We all know how important they are. We all know that doing them will help us perform and feel better.  They can be done anytime, anywhere, and require no equipment to complete. So why are they usually the thing that gets pushed to the backburner in our workouts?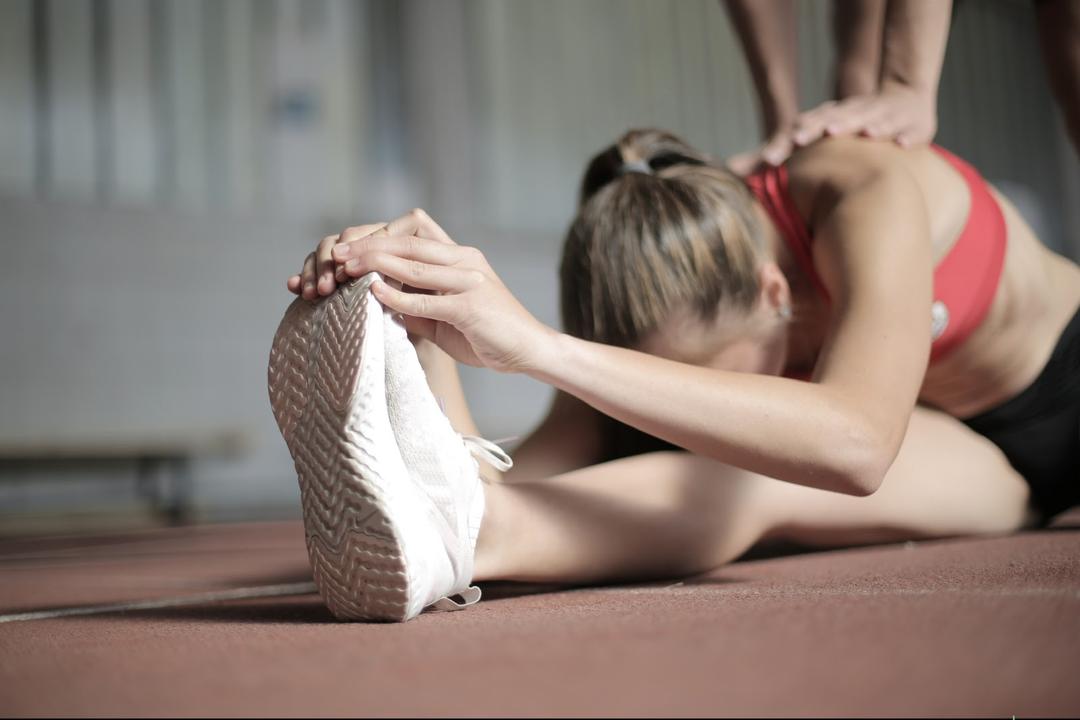 Time. 
And it's totally understandable. On a normal day, it's tough enough to carve out gym time between work or running the kids all over the place.  So when it comes down to a choice between that last set of squats or taking 10 precious minutes to stretch or do crunches, you know what usually wins out.
But time is finally your friend, people.  If you're looking for the bright side of social distancing, time is probably the biggest gift of all.  
Commit to making a consistent stretching routine part of your day right now.   Do the core program you googled in January (but never got around starting). Check out an online yoga or pilates class that your local studio is offering during the shutdown. 
And the coolest part?  Stretching and core work won't just keep you moving while you're stuck at home — they'll build a foundation that will help you perform better once you finally get back in the gym.
Walking
This might be a mindset shift if your typical idea of cardio is hours on the stepmill or tabata treadmill sprints, but walking can be a super-effective addition to your fitness strategy.
Walking is a low-intensity exercise that has the potential to burn a ton of fat. Plus, it's low-impact, meaning that even if you have trashed knees or a bad back, it's still an option. And although it's effective any time of day, walking makes a great exercise for fasted cardio — it taps into glycogen stores without burning muscle, meaning you can help preserve those gains while you're stuck at home.
Walking is the perfect cardio outlet while the gym is off-limits.  It doesn't require equipment or space and it can be done anywhere. It also happens to be an excellent stress reliever — something you might need after being cooped up at home for a few weeks.
Nutrition
Keeping your nutrition on point is tough when your daily routine is interrupted.  It's easy to shove your meal plan aside when you don't have a physical outlet to keep you motivated.  Add that to being at home for days on end, and you might be snacking yourself into a giant rut, lately.
But there's a reason they say, "Abs are made in the kitchen." (I know it's cliche, but it's true.) Focusing on nutrition is probably the single most important thing you can do for your body, especially when you're away from the gym.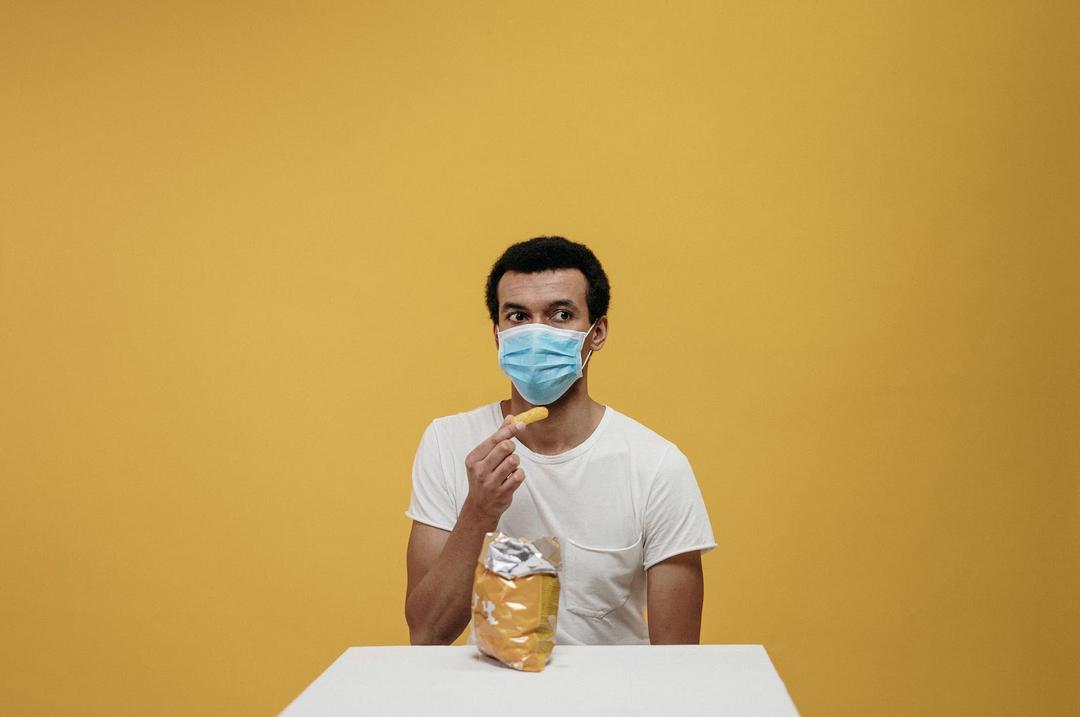 If you're prone to grabbing junk on-the-go, take this opportunity to plan meals and eat a more balanced diet.  If you find yourself battling the constant urge to snack at home, be prepared with healthy options that won't kill your goals — Nutrithority's Isothority protein powder is a quick, easy way to fill yourself up and curb that sweet tooth. 
You can make real strides for your body, even without the gym.  Let your nutrition do the heavy lifting for you.
So yeah, you may not be putting up a new PR in the next few weeks. And sure, your workouts are probably going to look a lot different than normal.  But that doesn't mean you can't use this time to make some real progress.
Switch gears, focus on some of those things you "never have time for" (you know, like stretching), and try a new approach to nutrition — you might be amazed at how your body responds when those magical gym doors are open again.
Interested in learning a new way to fuel your body while you've got nothing but time on your hands?  Check out our Excellence Academy "Know Your Macros" course for everything you need to get started.

Statements made on this website have not been evaluated by the U.S. Food and Drug Administration. Information provided by this website or this company is not a substitute for direct, individual medical treatment or advice. It is the responsibility of you and your healthcare providers to make all decisions regarding your health. Consult with your healthcare providers regarding the diagnosis and treatment of any disease or condition. Products sold on this website are not intended to diagnose, treat, cure, or prevent any disease.