Feeling Tired? Here Are 5 Nap Strategies to Help You Over the Midday Hump
While you may think of a nap as something reserved for toddlers and college students, there are actually plenty of scientifically-proven benefits to taking a midday snooze.  Reduced fatigue, increased alertness, better performance and reaction time, and improved mood are just a few of the ways napping can help you feel better throughout the day.  
Sounds great, right?  It is –– but just keep in mind that naps can have drawbacks, as well. Timing and duration are two important things to consider before you doze off –– if you're napping too late in the day or for long periods of time, you may end up disrupting your sleep at night, which basically defeats the whole purpose.  And waking up from a nap can be tough for some people, leading to feelings of sluggishness (also known as sleep inertia) that can make it difficult to carry on with the rest of your day.  
This is one of the main reasons that implementing a specific napping style can be so effective –– because what works for you may not work for someone else.  So which napping strategy is the right fit?  Give these 5 popular nap methods a try to see what works best for you.
The Power Nap
Power naps are short and sweet –– while the ideal interval varies from person to person, we're usually talking somewhere between 10 and 30 minutes.  Why is this so effective?  Well, your natural sleep cycle typically lasts about 90 minutes and during this time, you move through different phases of light and deep sleep.  By limiting your power naps to the internal of a lighter sleep phase, you're giving your body the benefits of rest without making yourself groggy.  This results in feeling refreshed and ready to tackle the rest of your day.
The key to a successful power nap is to make sure that you're not sleeping too long or too late.  For the best results, set an alarm for 20-30 minutes later and try to start your nap no later than 3 PM.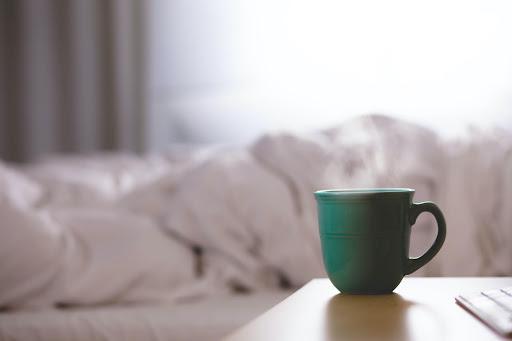 The Coffee Nap
The idea behind the coffee nap probably seems contradictory at first –– ideally, you're supposed to drink a cup of coffee and immediately lay down to take a power nap.  Sounds like nonsense, right?  



I hate to burst your bubble, but

studies have actually shown

that this napping style might actually give you the most bang for your buck when it comes to a midday pick-me-up. 


That's because you're actually giving all the benefits of a power nap as you wait for the caffeine from your coffee to kick in. 
20 minutes or so later, your body will have cleared the adenosine from your brain, allowing the caffeine from the coffee to bind to your brain cell receptors, making you more alert and helping you to ride that coffee buzz through the rest of your day. Coffee

and

a midday nap?  Talk about a perfect combo.
The Prep Nap (also known as the Prophylactic Nap)
This type of nap is can be really useful for shift workers and other people who have a sleep schedule that differs from the norm.  With this nap style, you're napping ahead of time in order to prepare for sleep loss.  For instance, you might schedule a nap a few hours before you head in for the night shift or at the same time each day when you have a break during your shift.  While this type of napping might take some getting used to (much the same way that it takes some time to develop natural, healthy sleep patterns), it can go a long way towards keeping you alert as the night drags on.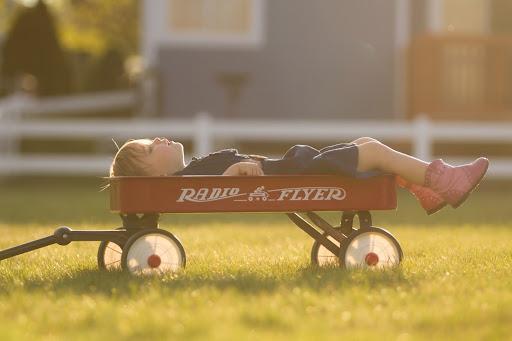 The Fulfillment Nap
Because they have greater sleep needs than adults, fulfillment naps are the type of naps infants and toddlers take consistently during their first years of life.  Essentially, this allows them to make up the difference between the total amount of sleep they need and the sleep they're getting in one period at night.  

Like prophylactic naps, this type of napping can be useful for people who work second and third shifts, but it can also work well for anyone with strange sleep patterns, even parents with babies who are consistently waking to feed at night.  While this napping style might not be ideal in the long term, it can be a great way to give your body the rest it needs while your normal sleep patterns are being disrupted.  And because the goal of a fulfillment nap is to actually replace sleep from another part of your day, these naps are usually longer in duration (around 60-90 minutes).  
The Micro-Nap
When we're talking micro-naps, I mean something that's more than nodding off and less than a power nap, typically in the 5-10 minute range.  While that might not seem like enough time to have much of an effect, studies have actually shown that this napping style is particularly effective for keeping sleepiness away and providing an instant boost to your memory and attention span (at least in the short term). 
If you've ever dozed off on the couch for 5 minutes or so, you've probably felt the effects of this nap style –– while you may be feeling sluggish before dozing off, once you jolt yourself awake, you get a sudden burst of energy. But keep in mind that while this type of nap can give you the occasional energy bump, it really isn't doing much to help your brain and body reset with the rest it needs.  If you find yourself consistently sleep-deprived and in need of a nap, it's probably best to opt for one of the other strategies we've already mentioned.
Is your need to nap a sign of something else?
So, how do you know when feelings of fatigue are just a sign that you need more sleep or something more serious?
Well, the best indication is to look at your lifestyle factors and see how they're playing a role in your sleep patterns.  If your job promotes an abnormal sleep cycle, you've been sick, you're not sleeping well, or you've been more active than normal, chances are that those tired feelings are your body's way of signaling that it needs more rest.  However, if you suddenly feel the overwhelming need to sleep all the time and there's no obvious cause for the fatigue, it may be time to let your doctor know.  While it could be something as simple as a new medication that makes you drowsy, it could also be a sign of an underlying sleep disorder medical condition that's keeping you from getting the rest your body needs.
Statements made on this website have not been evaluated by the U.S. Food and Drug Administration. Information provided by this website or this company is not a substitute for direct, individual medical treatment or advice. It is the responsibility of you and your healthcare providers to make all decisions regarding your health. Consult with your healthcare providers regarding the diagnosis and treatment of any disease or condition. Products sold on this website are not intended to diagnose, treat, cure, or prevent any disease.