Regular price
$174.99 USD
Regular price
$184.96 USD
Sale price
$174.99 USD
Unit price
per
Sale
Sold out
Ready to lose weight as
 

quickly

 

and

 

easily

 

as possible?... Good, this stack was made for

 

you

.

Weight loss is never easy, but if you're struggling to find the time to hit the gym, control your hunger and cravings, or having metabolic issues that are keeping you from feeling confident in how you look...keep reading.

You CAN take control of your body, find the motivation to hit the gym, eat healthier, attack fat in the fastest way possible, and balance your body so you feel better, and now its even better with Yohombine. 

This Stack is a full

30

day supply of: Thermogenic Flux, Thermite, and Equilibrium and Yohimbine. Each one of these products brings an incredibly unique aspect to weight loss.
Share
View full details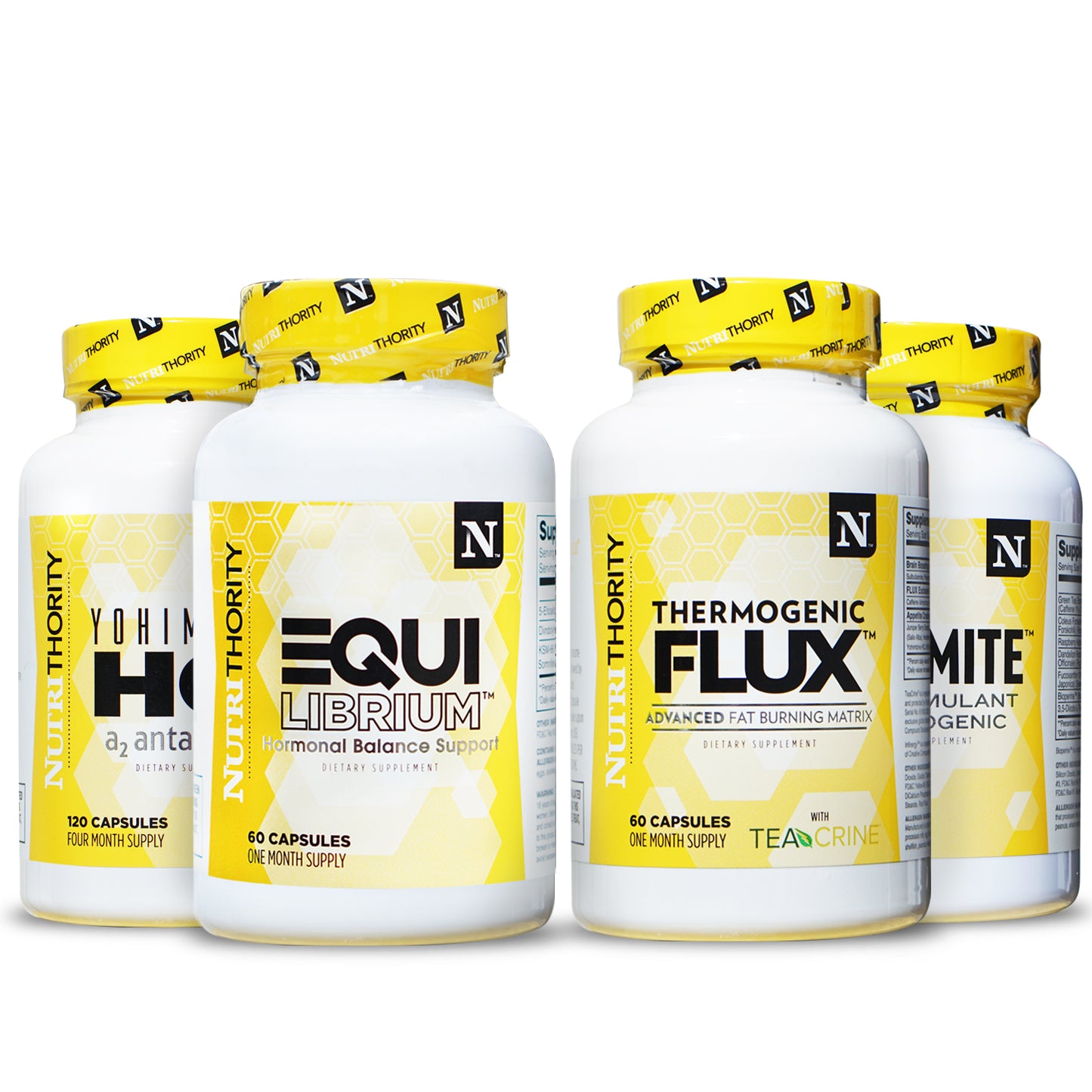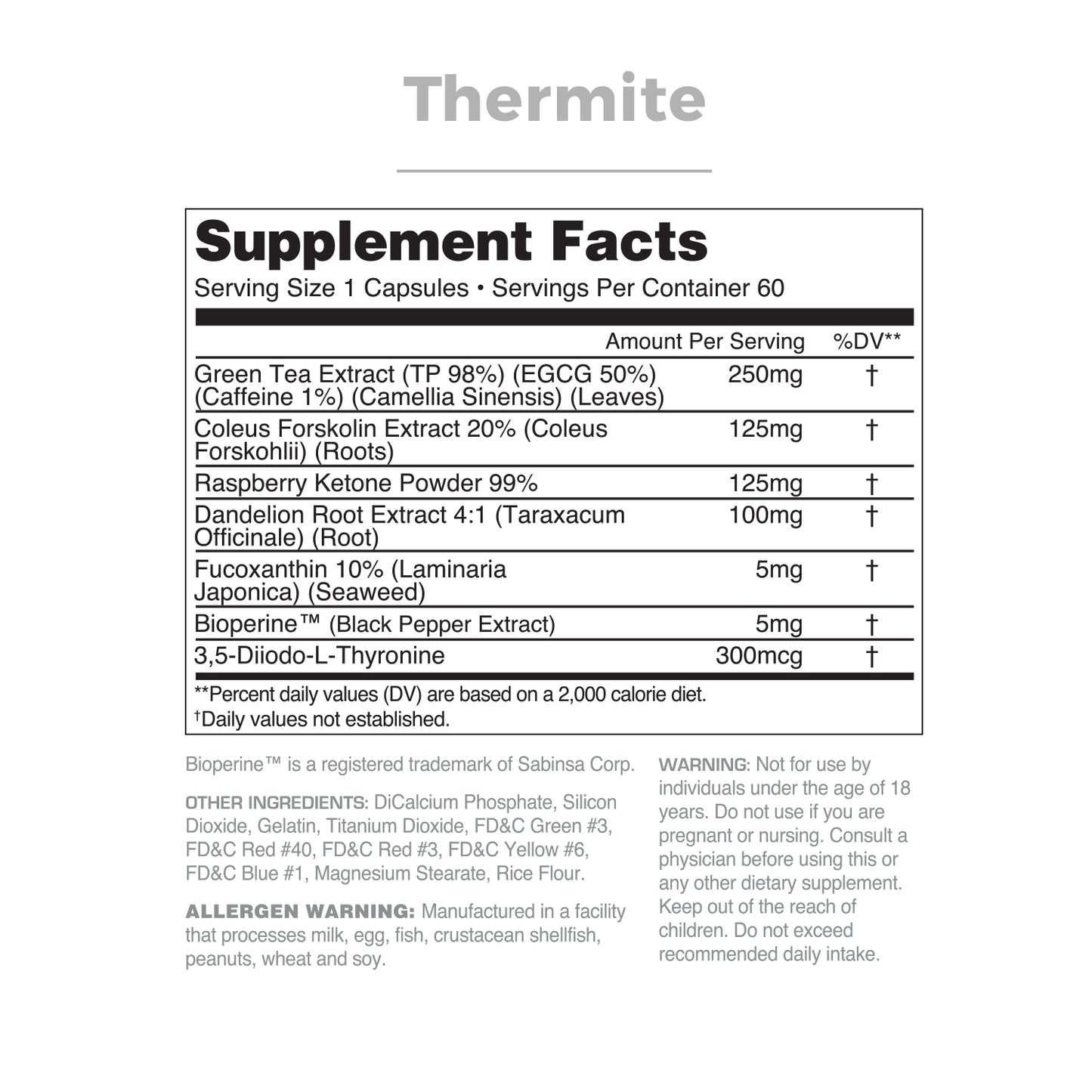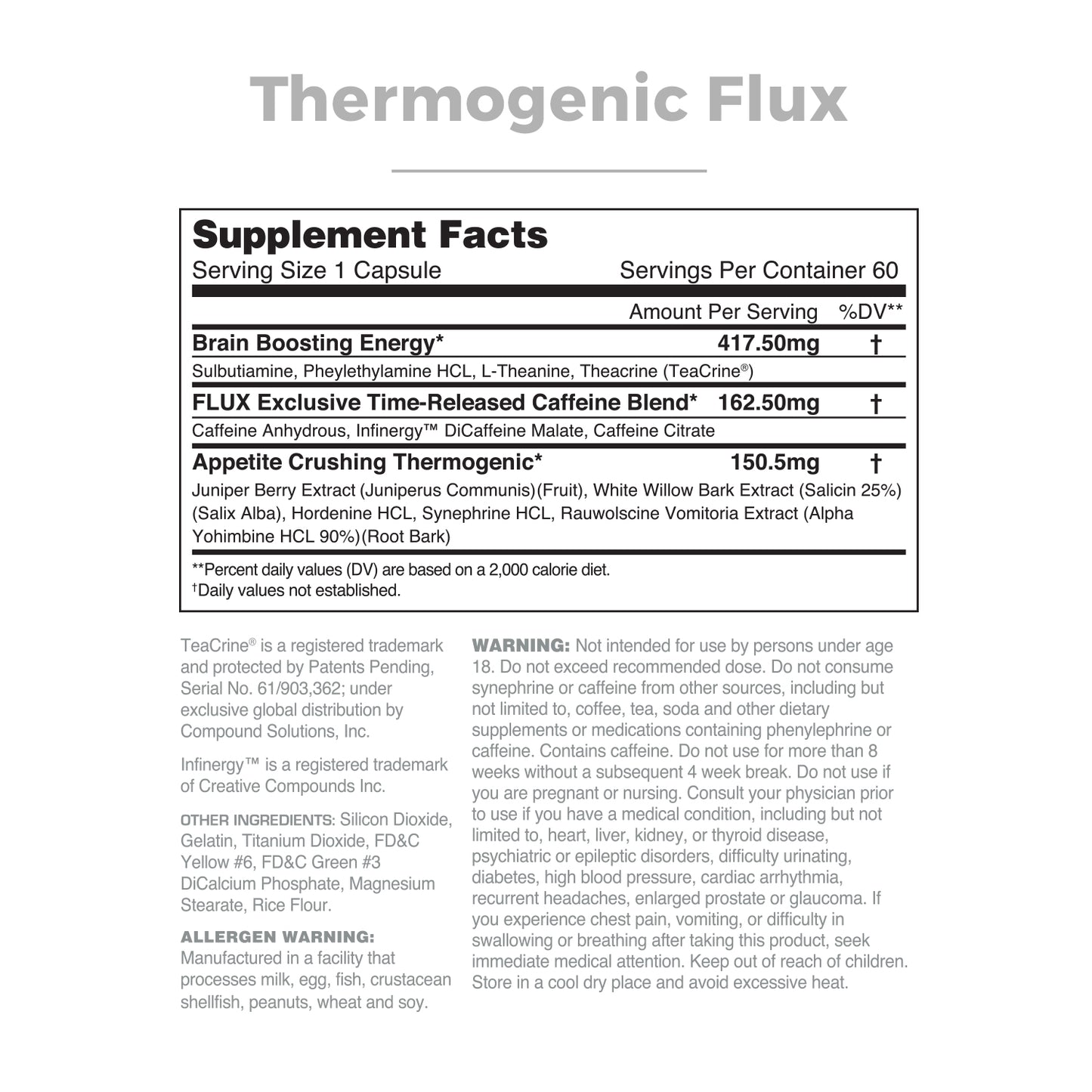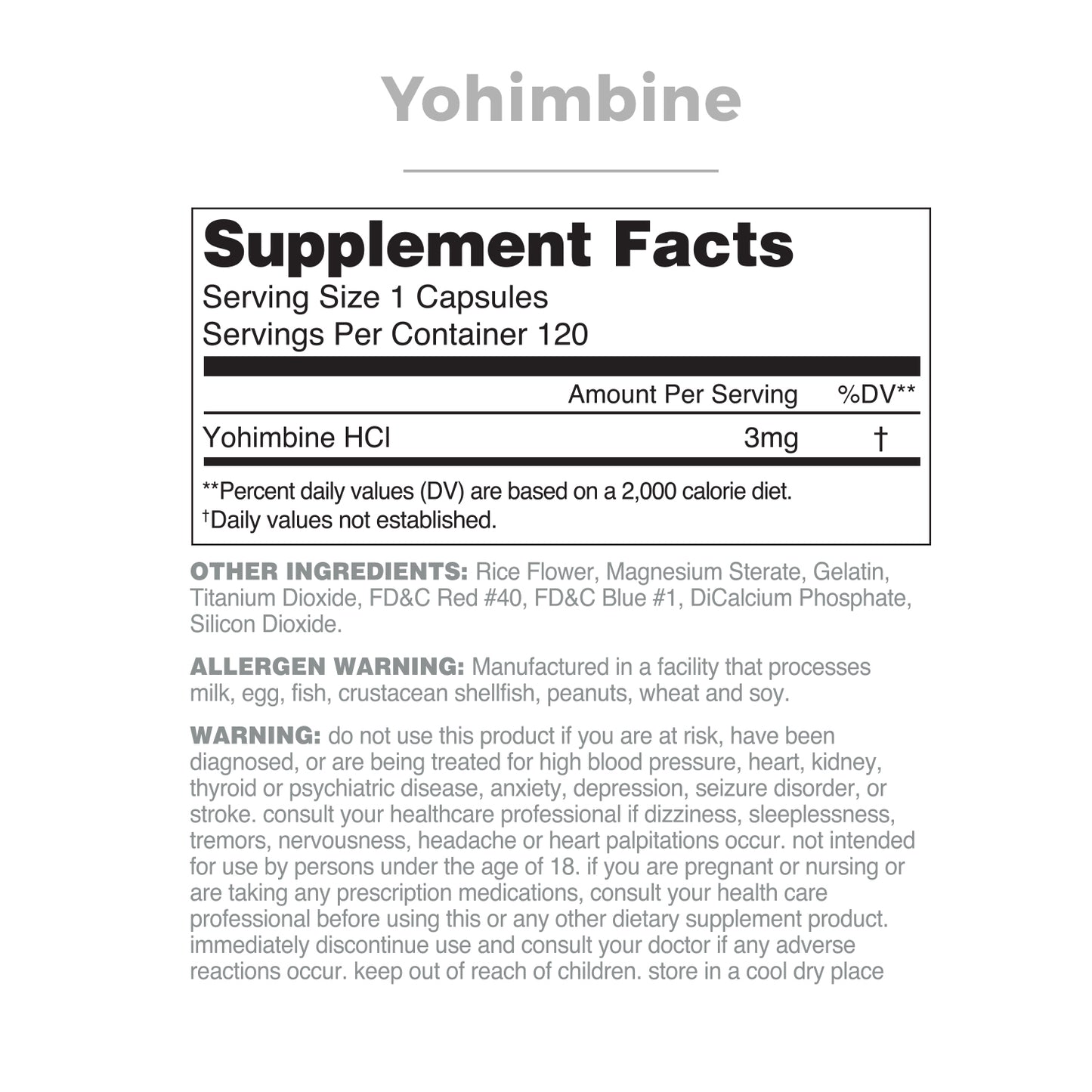 Great System for Diabetics
As a type 2 diabetic, the elite stack has played an integral part in keepng my blood sugar stable and A1Cs low for the past four years. My doctor and I have been beyond pleased with the stack results. .
Thank you for your kind words Mark! We couldn't be happier that the Flux stack is a help to keeping your blood sugar stable and A1Cs low. :)
Just try it
I love it! I can go harder and longer in not only my workouts but my everyday life.
Thanks for the great review Kerri! We love it too :)
Great feeling
I've lost 20 lbs so far. It's nice having a product that boosts your energy and makes you feel great.
Keep up the good work Jamie!!! You got this!! :)
Great stack
You know every now and then life catches up with you. It can be medical, family, personal or sometimes all three. The next thing you know you are off schedule and out of wack. What a great stack to get back on track. The Equilibrium and Yohimbone HCI gets your hormones back in balance and the Flux and Thermite puts your metabolic issues and hunger cravings back in line. It is so easy to take and it works. When you are back on schedule you can fine tune it with these products or use some of the other great products that Nutrithority has to offer.
Thanks for your review Eric!! We appreciate your business!!!
Energizing
These pack a punch... I drink way too many energy drinks and these have slowed me down
So happy to hear you like the product Colin!!
Stack
This is my go to stack. Love the energy provides without jitters and curves my appetite.
Thanks Tiffany!! We're happy you love the stack
Works like a dream. Not only lost weight, feel more energetic and optimistic!
Highly recommend!
Flux Elite Stack -Rocks
I use this to help me start the day and keep from getting those mid-day munchies. Works terrific and I have noticed I have more energy which allows me to hit my goals.