What To Do When The Imposter Is Knocking at the Door

You're rolling along, making progress, when suddenly, it hits you — you can't do this.  Or maybe you can't even make yourself get started in the first place.  
All those other people at the gym know what they're doing, while you feel like a fraud. Everyone else sticks to a nutrition program, while you have no willpower.  
You tell yourself that you've got no business doing this, that you don't belong here, that you're a failure.  And then what happens next?  
You quit.
Does that sound familiar?
Let me start by saying there isn't anything wrong with you.  You aren't some flawed, hopeless case that's destined to fail.  
But it does look like you're suffering from something that's keeping you from reaching your goals — a serious case of Imposter Syndrome.
Imposter Syndrome is that little voice in your head that tells you you're not capable.  It goes beyond the lack of confidence you feel from trying something new and morphs into the belief that no matter what you do, you won't be competent enough to succeed.
In short, it makes you feel like an imposter.
According to Dr. Valerie Young, an expert on Imposter Syndrome, there are 5 types of imposters who like to make an appearance in our lives — setting the bar impossibly high and setting us up to fail when we miss the mark.  
So let's take a look at the 5 types of imposters standing in your way and talk about some strategies to help you keep making progress when they come knocking at your door.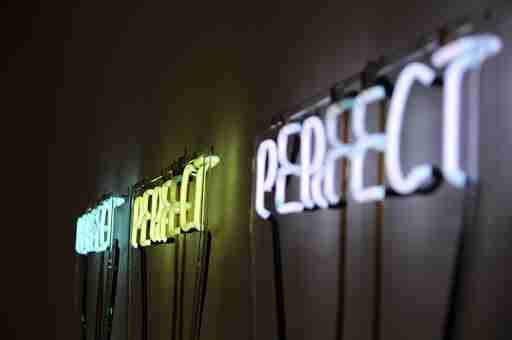 The Perfectionist
The Perfectionist doesn't accept anything less than, well, perfection.  
99% percent doesn't cut it here — if your effort, performance, and result aren't 100% perfect, 100% of the time, you've failed.  
Now don't get me wrong, The Perfectionist is awesome at setting goals because they're self-motivated and driven — two important factors when it comes to making change.  But when you can't keep up with The Perfectionist's crazy expectations, you're stuck feeling like a complete failure.
Why does this happen?
Because for The Perfectionist, there aren't small, incremental steps along the way — it's all or nothing.
Can't get to the gym for an hour today?  Then don't even bother with your workout.  Can't meal prep for the week?  Then the macros go flying out the window.
And even when The Perfectionist has succeeded at their task?  Self-doubt comes creeping in, telling them that they should've done more.
So how do you dial down The Perfectionist?
By teaching yourself to do what you can with what you have.
If you can't get to the gym today, commit to doing a 10-minute micro workout.  If you can't prep every meal for the week, commit to having a serving of protein with every meal.  It might not feel like it, but small changes add up to big results.
You don't have to be perfect to meet your goals.  Remember, "good enough" beats "not at all" every time. 
The Expert
The Expert believes they need to know everything to accomplish anything.  The Expert needs to do the right thing, wear the right thing, and say the right thing to avoid looking foolish, so they're constantly searching for information before they can get started.  
But here's the funny thing about The Expert — they don't see themself as an expert.  They never feel like they know enough, so even a minor lack of knowledge adds up to failure.
And there's no question that curiosity and a desire to learn new things is an amazing  quality, but The Expert often uses that as an excuse to procrastinate.  Instead of learning as they go, The Expert's need to be "in the know" gets them stuck before they even get started.
The Expert won't lift weights because they don't know how to use every piece of equipment in the gym.  And they won't try healthy recipes because they don't know if they will like the taste.  So instead of jumping in and learning these things first-hand, The Expert keeps researching and planning to start when they know more (which never actually happens).
So what do you do when The Expert takes over?
Learn to trust the process.  
By pulling the trigger and just getting started, even when it's uncomfortable, you create momentum to drive you towards your goal.  Is there a chance you might do or say the wrong thing?  Sure.  But by making mistakes, you learn how to become better.
The Soloist
The Soloist believes they have to do everything on their own.
Don't expect The Soloist to reach out if they need help solving a problem or juggling their responsibilities — it won't happen.  The Soloist needs to prove that they can do it on their own, otherwise they've failed.
The Soloist is self-sufficient, which is a huge asset.  But instead of asking for help when they hit a snag, The Soloist would rather struggle alone or disappear altogether.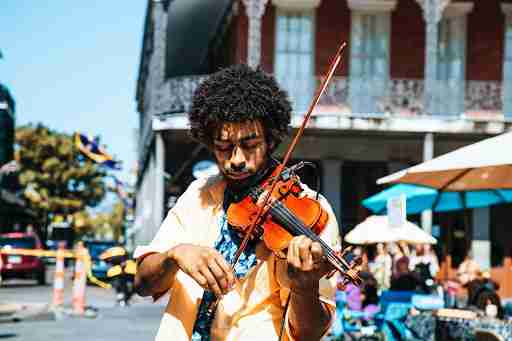 When The Soloist is consistently hitting the gym and their nutrition is on point, they're engaged, communicating, and making changes. But when they hit a roadblock — like an injury or schedule change — they fade away instead of asking for help to adjust.
So how does The Soloist learn to play with others?
By creating a support group before you need it.
Whether it's a personal trainer, workout partner, or even just a friend who is willing to listen, let them know you struggle to ask for help.  Make yourself reach out to them when you feel yourself activating hermit mode.
Maybe they'll have advice to help you fix the problem, or maybe they'll just be a sympathetic ear to let you vent .  Either way, a strong support system can help keep you connected to your goals.
The Natural Genius
For The Natural Genius, you've either got "it" or you don't. 
And if it's taking too long to master a skill or you're not making the progress you "should" be?  Well clearly you're a failure and it's not even worth showing up.
Now don't get me wrong, The Natural Genius isn't lazy.  They're not afraid of working hard.  But if they don't feel they already have certain qualities or skills, they're prone to throwing in the towel.
The Natural Genius isn't flexible during their first yoga class, so they don't go back.  They can't run a mile without stopping, so they skip the 5K.  They can't squat 200 pounds, so the free weights are off limits.
So how do you get The Natural Genius out of your head?
Try setting a goal that focuses on the process rather than the outcome.  
Instead of worrying about running a 5K, set a goal to go for a run each day.  It doesn't matter whether you can run without stopping, because that's not your objective.  Each time you check off a day, you're proving to yourself that you can succeed (plus, you'll be building your strength and stamina in the process).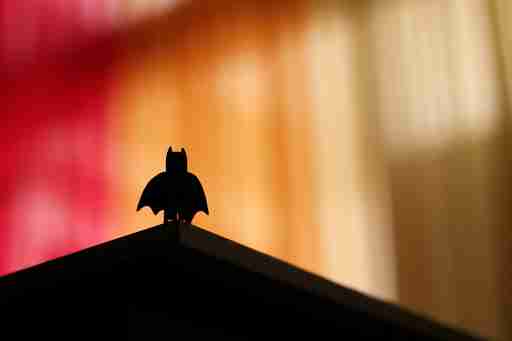 The Superhero
The Superhero gets their motivation from the roles they play — and excel in.
Like Bruce Wayne and his famous alter-ego, the Superhero feels successful when they're killing it from multiple angles.  Perfect parent?  Check.  Gym legend?  Obviously.  Employee of the month?  Each and every time.  
The Superhero is all about contributing to the team, which is an admirable quality.  But when they fall short in any one of their roles, they're suddenly a complete failure. 
The Superhero listens to a presentation while they're on the treadmill.  They schedule phone interviews while they walk their neighbor's dog.  They eat fast food in their car while they shuffle kids from one activity to another. 
And because they never get to give any activity their full attention?  The plates they've been spinning run the risk of all crashing to the ground.
So what's the secret to fighting The Superhero?
It starts with learning to take things one-at-a-time.  
Instead of trying to juggle all the things, prioritize your goals and block specific time for them, like working out or eating a healthy meal — then learn to say no to other things during that time.  
Don't mindlessly munch on junk while you're on a zoom call, take even 5 minutes to focus on eating a balanced meal.  Schedule 30 minutes for a run and complete it before moving on to your next task.  Even if you have to shorten your activities, you'll still be making progress.
By prioritizing your goals, you'll be setting yourself up to succeed — not risking a crash from spreading yourself too thin. 
If you want to stop feeling like an imposter, you have to stop behaving like an imposter.  By making small, deliberate changes to your mindset, you can banish Imposter Syndrome once and for all.
Statements made on this website have not been evaluated by the U.S. Food and Drug Administration. Information provided by this website or this company is not a substitute for direct, individual medical treatment or advice. It is the responsibility of you and your healthcare providers to make all decisions regarding your health. Consult with your healthcare providers regarding the diagnosis and treatment of any disease or condition. Products sold on this website are not intended to diagnose, treat, cure, or prevent any disease.