The Little Lies You Tell Yourself Are Hurting Your Weight Loss
I hear it all time — people think they're doing everything right and still aren't seeing the weight loss results they want.
You've made changes. You go to the gym. You eat "right".  So what's the problem?
It might be that you've been lying to yourself all along.
And I don't mean that you're constantly cheating on your meal plan or skipping gym sessions.  I mean the little things you tell yourself are fine, but could really be stalling your progress.
Are you guilty of any of these common, weight-loss lies?
"I Only Eat When I'm Hungry"
Mindful eating can play a big role in cutting unwanted weight.  It's important to pay attention to your body's hunger cues and use them to fuel your body.  
And maybe you've been telling yourself that taking a mindful eating approach is exactly what you're doing.  But here's the problem — your mind can play tricks on you.
Tell me if this sounds familiar: 
You eat a substantial meal, but an hour or two later, you start thinking that you're hungry.  Because you're eating "mindfully", you acknowledge this feeling and you make a conscious choice to head to the fridge and grab a snack.
I hate to break it to you, but if you've eaten a meal in the last 2 hours, it's unlikely that what you're feeling is actually hunger.
Odds are, instead of a physical need for more food, your body is craving a social or emotional outlet.  Maybe your anxiety is through the roof, and you're eating instead of dealing with it.  Maybe it's the mid-afternoon "snack time" around the office and you want to join in. Maybe you're just bored and you're filling your stomach when you don't have anything else to do.  But no matter what the reason, this type of unnecessary snacking can keep you from dropping the pounds.
Before you head to the fridge, stop and ask yourself what the hunger truly feels like.  If you realize that wanting to eat really has nothing to do with food, you can find better ways to cope with your feelings and help keep your weight loss on track.
"I Eat Healthy"
Eating a balanced, whole-food diet can have amazing health benefits.  
But just because you're eating something that isn't processed or doesn't contain a lot of sugar, that doesn't mean it's automatically going to help you burn fat.  
At the end of the day, weight loss is a math problem:  calories out > calories in.  To lose weight, your body needs to be burning more calories than you're taking in.  
And sometimes it can be easy to forget that just because a food falls in the healthy category, it can still be high in calories.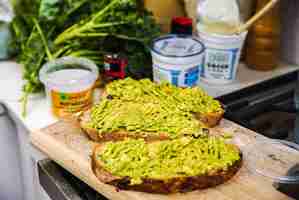 Nuts and avocados get labeled as "good fats" and it's true, they have amazing benefits for your body.  But good or not, they're high in fat, meaning they can quickly add calories to your daily total.  Salads are a great way to fill-up on veggies and lean protein, but if you're overdoing it on the vinaigrette, the calories can easily get out of hand (and if you're eating a salad with avocados, nuts, and an extra helping of dressing, that salad might have as many calories as a double cheeseburger).
Even fruit can get in the way of your progress, if you're not careful.  Adding bananas to your smoothies or oatmeal might be a great way to get potassium, but at 121 calories for a large banana, they definitely add up — 2 bananas a day means an extra 1700 calories for the week.
So does that mean I'm telling you that you shouldn't be eating these things?  
Absolutely not.  
Fruits, vegetables, lean protein, and good fats are necessary to building a strong, healthy body.  But understanding how many calories you're eating and practicing moderation with certain foods is still necessary for getting results. 
Don't fall into the trap of thinking that just because something is healthy, eating as much of it as you want will lead to weight loss.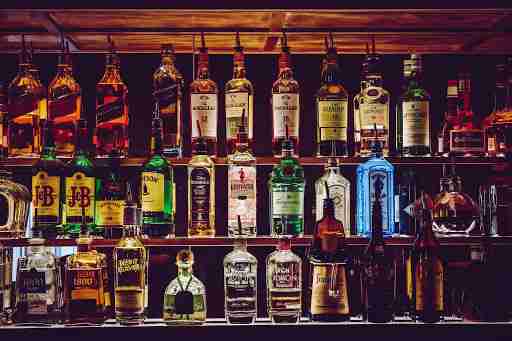 "I'm Not a Big Drinker"
It's no secret that chronic binge drinking can have serious consequences for your health.
But just because you're not knocking back a bottle of wine or a 6-pack by yourself on a regular basis, that doesn't mean that drinking isn't keeping you from your goals.
Regardless of whether you're drinking a pint of beer, a glass of wine, or a shot of vodka, alcohol increases the number of calories you're consuming.  And because you're adding those calories with little to no nutritional value, you're unlikely to feel full — meaning the number of calories can creep up without you realizing it.
Plus, the calories you're getting directly from consuming alcohol aren't the only thing that might be hurting your progress.  Even casual drinking can have a domino effect on your behavior.  
Beers at the bar while you watch a game easily turn into a table full of wings and nachos.  A few glasses of wine (especially if you're not a regular drinker) can lead to hangover the next morning, leaving you desperate for a cheeseburger and skipping the gym.
I'm not saying the occasional night out or drink with dinner is killing your effort, but if your weight loss isn't going the way you want, it might be time to evaluate whether that behavior is standing in your way.
"I Can Exercise-Away a Bad Diet"
This might not be what you want to hear, but here's the truth:
You can lose weight with a great nutrition plan and little exercise.  But all the exercise in the world will not help you lose weight if you consistently eat like crap.
Losing weight is ultimately about burning more calories than you consume.  And you might feel like running a few miles a day, or hitting the gym is burning a ton of calories. 
But unless you're an ultra-marathoner or training for something like an Iron Man, it's unlikely that you're going to be able to offset a steady diet of cheeseburgers and milkshakes.
Think of exercise like building an engine.  You can build a turbo, super-charged piece of machinery, but without the right fuel, it isn't going to get you anywhere.
Exercise builds a stronger, healthier body.  And consistently putting in work to build muscle and increase your fitness level will boost your metabolism, which translates to being able to burn more calories.  But losing weight still requires you to burn more than you're putting in.
If weight loss is your goal, nutrition is the fuel that gets your body where it needs to go.
Ready to Stop Lying to Yourself?
One of the best ways to help break the cycle of lies you might be telling yourself is to keep a food journal.  
By writing down everything you eat and drink, and even the times you're eating, you can identify patterns that might be holding you back.
Journaling can help you identify emotional snacking, show you that you might be indulging in a cocktail more often than you realize, or highlight those "healthy extras" that are adding up to unwanted calories.
It doesn't have to be complicated — or last forever. But by taking a few weeks to jot down what and when you eat and drink, you'll be able to form a picture of your eating habits and make adjustments if necessary.
And if you're looking for a better understanding of how the food you put in your body can help you lose weight, Nutrithority's Excellence Academy has everything you need to understand how Macronutrients — carbs, protein, and fats — fuel your body and drive your weight loss. 
Best of all?  It's completely free!
Check it out!
Statements made on this website have not been evaluated by the U.S. Food and Drug Administration. Information provided by this website or this company is not a substitute for direct, individual medical treatment or advice. It is the responsibility of you and your healthcare providers to make all decisions regarding your health. Consult with your healthcare providers regarding the diagnosis and treatment of any disease or condition. Products sold on this website are not intended to diagnose, treat, cure, or prevent any disease.