Try These Snooze-Boosting Foods for a Better Night's Sleep

I don't know about you, but few things make me feel worse than a bad night's sleep.  
Whether it's that 3 am heartburn after a big meal, caring for a sick kid, or waking up feeling like you didn't sleep a wink, not getting enough rest can set you up for a miserable day.  But it's not just your mood that's at risk after a restless night— sleep deprivation can have a serious impact on just about every area of your health. 
One of the primary functions of sleep is to repair the cellular damage that occurs during your waking hours.  Whether it's the muscles you break down during your workout, the heart and blood vessels that work overtime on your busy schedule, or the brain cells you exhaust sitting in meetings all day, your body uses sleep to rejuvenate its cells and keep you going.  Sleep also plays an important role in brain development, including learning, mood, and memory.   So it's no wonder that you probably feel so crappy when you're not getting enough rest.
But while it might be easy to understand why  you need to get enough sleep, how  you go about doing that might be a little trickier.  
The conventional solutions are to go to bed earlier (sorry, Netflix), reduce the impact of stress, and get more physical activity during the day— and all of these are great ways to improve your rest.  But did you know that your diet can have a huge  role on sleep quality?  Here's what you should be eating before you head to bed (and what foods you'll probably want to avoid).
Eat This...
Magnesium
Magnesium plays a huge role in proper body function.  It improves muscle and nerve function, helps to regulate blood pressure and blood sugar, and even works to build bones and DNA.  Those actions alone make it a powerful component in a good night's sleep.  But research has shown that magnesium may also make it easier to fall asleep, improve the quality of your rest, and improve symptoms of restless leg syndrome, which can be particularly problematic at bedtime.
Rich sources of magnesium include leafy greens (like spinach or swiss chard), nuts (like almonds), seeds (pumpkin, in particular), and quinoa.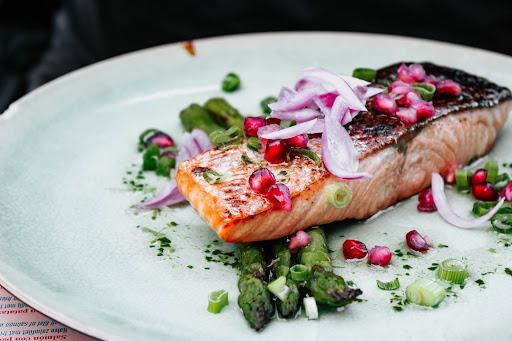 Omega-3 Fatty Acids
Low levels of Omega-3 Fatty Acids, particularly DHA, have been linked to decreased levels of Melatonin— the hormone responsible for regulating your body's wake/sleep cycle and preparing you to fall asleep.  Higher levels of DHA have also been shown to decrease sleep disturbances, helping you to get better rest, overall.
You can find high levels of Omega-3s in fish and seafood (particularly cold-water fish like salmon and tuna), seeds (like flaxseed and chia seeds), and nuts (like walnuts).  And while a late-night snack of salmon might not sound too appealing, but make a point to add them to add these foods to your diet several times a week can help to increase your melatonin levels.
Calcium
It turns out there's something to the old warm glass of milk before bed, after all.  Calcium is an important piece of the puzzle for a healthy sleep cycle, particularly its role in the deep-level REM phase.  In fact, recent research shows  that sleep disturbances, particularly the absence of REM-phase sleep, may be directly related to calcium deficiency.  
You probably already know that milk is a great source of calcium, making yogurt, cheese, and even a bowl of cereal a great before-bed snack.  But if dairy isn't your thing, calcium-fortified oatmeal, dried figs, and oranges all pack a punch in the calcium department.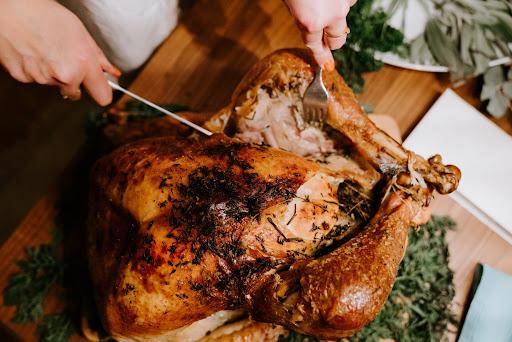 Tryptophan

When you hear the word tryptophan, images of Thanksgiving turkey (and a post-feast snooze) probably come to mind.  That's because turkey, chicken, and other meats are all great sources of this amino acid.  But it isn't the tryptophan itself that makes you tired.  Instead, your body turns the tryptophan into a B vitamin known as Niacin, which plays a key role in helping your body produce both serotonin and melatonin, the hormones that are largely responsible for helping you relax and preparing your body to sleep.
High-tryptophan foods include chicken, turkey, and pork, but meat isn't your only option.  Eggs, pineapples, cashews, and tofu are all great sources of tryptophan.
...Not That.
While diet can have a positive impact on your sleep, the wrong foods will definitely keep you up at night.  Here's what you'll probably want to avoid, especially right before going to bed.
Caffeine
Caffeine is a stimulant that blocks your body's receptors for adenosine, a chemical that promotes sleepiness.  And while that might be great when you're trying to get going in the morning, alertness isn't what you need when you're ready to sleep.  
Coffee might be the first thing that comes to mind when you think about caffeine, but it isn't the only culprit.  Chocolate, tea, and many sodas are commonly caffeinated.  For the best sleep results, try to cut out the caffeine by 2 pm.
Excess Sugar
Diets that are high in carbohydrates, especially sugar, may actually increase feelings of sleepiness, but excess sugar consumption has been linked to poor sleep quality and more nighttime awakenings. 
So while that giant bowl of ice cream may cause a carb-induced snooze on the couch, your overall quality of rest is likely going to suffer.  I'm not saying you need to cut out dessert, but if you're looking for a good night's sleep, it's probably best to pass within 1-2 hours of bedtime.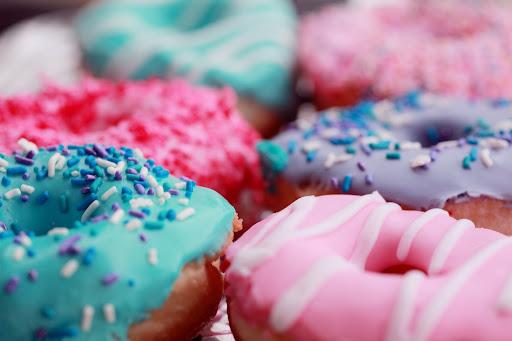 Alcohol
Have you ever gone to bed after a night of drinking, only to wake up the next morning feeling like you haven't slept a wink?  That's because alcohol has been shown to cause sleep disturbances, particularly to REM sleep.  If adult beverages are on the menu for the evening, it's probably wise to opt for happy hour over a nightcap.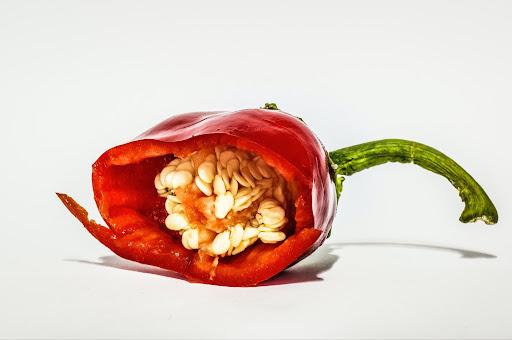 Large or Spicy Meals

Large meals and spicy food aren't necessarily bad for sleep, but their effect on your body can be.  That's because both of these are known to cause indigestion, which can definitely keep you from getting much rest.  Restlessness, heartburn, and GI issues are all more common after large and spicy meals, so you may want to think twice before ordering that 5-course meal or those wings slathered in diablo sauce as the night goes on.

Statements made on this website have not been evaluated by the U.S. Food and Drug Administration. Information provided by this website or this company is not a substitute for direct, individual medical treatment or advice. It is the responsibility of you and your healthcare providers to make all decisions regarding your health. Consult with your healthcare providers regarding the diagnosis and treatment of any disease or condition. Products sold on this website are not intended to diagnose, treat, cure, or prevent any disease.