Stop Pretending that Carbs are the Enemy
Last week we talked about the basics of protein — why it's important and what it can do for your body.
But protein is only one part of the equation.  
For your body to function at its peak level, you also need to be eating carbohydrates.
But wait, aren't carbs bad for you?
Nope. Despite what you might have heard, carbs play an important role in a healthy, balanced diet.
You just need to know how to make them work for you.
So let's talk about what exactly carbohydrates are, why you need them, and why they get such a bad reputation, sometimes.
What Are Carbohydrates?
Along with protein and fats, carbohydrates round out the Macronutrients — the three primary ways your body gets its energy from food in the form of calories.
Carbohydrates, or carbs for short, are the starches, sugars, and fibers found primarily in fruits, vegetables, grains and milk-based products.  Depending on their chemical makeup, foods are typically classified as either simple or complex carbohydrates, based on their structure and how quickly they are absorbed and digested by your body.
When you consume carbohydrates, your body converts them to glucose, which it stores to use for energy.  Think of it like filling up your gas tank — carbs are the premium fuel that gets your motor going at a moment's notice.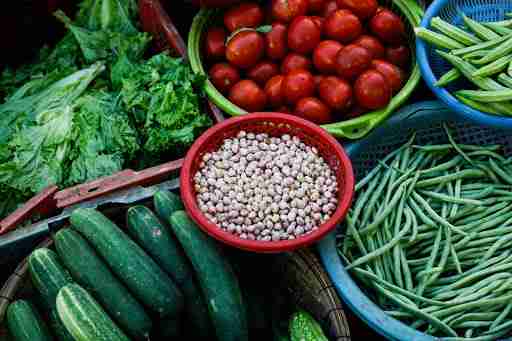 Simple carbs — monosaccharides and disaccharides, if we're getting technical — include fructose, galactose, and lactose (found in fruit and dairy products), sucrose (found in table sugar), and maltose (found in beer, as well as some vegetables).
Complex sources of carbohydrates, also known as polysaccharides, are what you might think of as starchy foods:  whole grains, beans, lentils, potatoes, and so on.
Because they are easier to digest by the body, simple carbohydrates provide a quick burst of energy to the body.  By comparison, complex carbohydrates take longer for the body to process, providing you with a more sustained energy source.  
Carbs are also categorized by what's known as the Glycemic Index, which measures how much and how quickly a carbohydrate raises your blood sugar.  
Foods with higher index numbers, such as candy and pastries, cause blood sugar to increase quickly.  By comparison, low-glycemic foods, such as green vegetables and most fruits, cause a much slower rise in blood sugar.
One thing to keep in mind — research has linked a high-glycemic diet to an increased risk for diabetes, heart disease, some cancers, and more.  
Why Do We Need Carbs?
While protein is what builds your engine, carbohydrates are what make it run.
Carbs provide energy to keep your muscles working, help you metabolize fat, and prevent your body from eating up protein before it has a chance to repair and grow muscle.  
They're also important for brain function — influencing everything from memory, to energy levels, to mood.  (Ever tried to cut carbs and been ready to bite someone's head off over any little thing? This is why.)
Carbohydrates are also an important source of fiber.  
Fiber, as you might have heard, is essential for regular, healthy digestion.  But here's what you might not know — getting enough fiber also decreases the risk of serious, chronic conditions such as diabetes and can help lower cholesterol levels, making it an important weapon in the fight against heart disease.  
Great sources of fiber include green vegetables such as broccoli and Brussels sprouts, black beans, legumes, and berries — all of which are also quality sources of carbs.
Plus, not getting enough carbohydrates can lead to serious problems.
When you don't provide your body and brain with enough fuel, dizziness, mental fog, and physical fatigue are common side effects.  This glucose deficiency, known as hypoglycemia, also forces your body to use protein as a fuel source to make up for its empty gas tank.  
And what do you get from depleted protein stores?  Poor muscle growth, increased muscle soreness, and a higher risk of serious injury.
Not exactly the type of results you're looking for.
Why Do Carbs Get a Bad Rap?
So if carbs are so important, why does it seem like you're always being told that carbs are bad for you?
It's a complex question, but what it really comes down to in a nutshell is this:  Not all carbs are created equal.
Some carbohydrates are packed full of fiber and nutrients, and they're great sources of slow-burning, long-lasting energy.  They're also low in sodium and saturated fats, and tend to be lower on the glycemic index.  This is what we typically think of when we talk about "good carbs".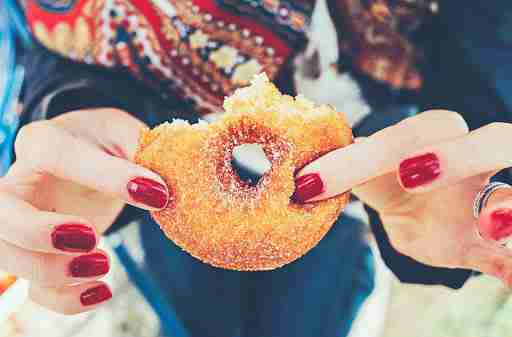 But those other carbs?  That's where you start to get into trouble.  
These so-called "bad carbs" are typically higher in sugar and fat, low in nutrients, and low in fiber.  Because they add little nutritional value to your diet, they can also be easy to over-consume.  And those empty calories can add up quickly.
But it isn't just the increased calories that can cause problems.  
When you consume more glucose than you immediately need for energy, your body is able to store a certain amount in your skeletal muscles and liver in the form of glycogen.  Think of it like topping off your gas tank — it's ready to use when you need it.  
Here's the thing, though — that gas tank only holds so much fuel.  
So what happens when you have extra glucose that can't be stored as glycogen?    
Your body converts the extra carbs to be stored as fat (and you start playing the blame-game when your jeans get tight).
Carbs are not bad.  They don't make you "fat".  In fact, they're a really important piece of the puzzle for helping your body to perform at its peak.
But choosing to eat a steady diet of the wrong types of carbs can definitely have a negative impact on your body.
Does that mean you have to swear off pizza and skip dessert?  
Of course not — even"bad carbs" can have their place as part of a healthy, balanced diet.  
What's important is that really you understand how these carbohydrates affect your body, and how you can leverage them to get the results you want.
If you'd like to learn more about how to properly fuel your body, make your carbs work for you, and get the most out of what you're eating, check out one of Nutrithority's Excellence Academy courses.  We've got everything you need to become a Macro pro, all in one place.
Statements made on this website have not been evaluated by the U.S. Food and Drug Administration. Information provided by this website or this company is not a substitute for direct, individual medical treatment or advice. It is the responsibility of you and your healthcare providers to make all decisions regarding your health. Consult with your healthcare providers regarding the diagnosis and treatment of any disease or condition. Products sold on this website are not intended to diagnose, treat, cure, or prevent any disease.