Keep It Simple — Small Steps Can Get Big Results
Life can be a real slap in the face sometime.  
Suddenly, you can't button any of your pants.
Or you're starting to feel like you're coming up on your 90th birthday, instead of your 40th. 
Or a check-up revealed some pretty scary health issues on the horizon.
Whatever it is, you know your lifestyle needs an overhaul and it's time for a change.
So does that mean you need to wake up tomorrow and give up all those unhealthy habits you've developed, cold-turkey?
Well, more power to you if you can, but if it was that simple, you probably wouldn't be in this boat to begin with.
Here's some good news, though — improving your health doesn't necessarily mean that every part of your life needs to change overnight.  In fact, changing too much at once often has a crash-and-burn effect that can leave you in the same place (or worse) than you were to begin with.
In fact, taking some simple steps can have a huge payoff when it comes to your health, and help make sure you can stick with those changes over time.
Ready to give it a try?
Consider adopting a few of these simple behaviors, and keep adding more as you feel ready.  Before you know it, you'll have created a healthier lifestyle that adds up to big results.
Stop Drinking Your Calories

Have you ever stopped to consider how many calories your favorite beverage has?
It might not seem like much, but one can of soda or glass of iced tea can have as many as 300 calories.  (And don't even get me started on fancy coffee — that venti, iced, frappe-whatever could be tacking on an extra 400 calories to your daily tally.)
These types of high-calorie beverages can be especially sneaky because they typically don't fill you up.  This makes it easy to lose track of just how much you've had, particularly when you're mindlessly asking for refills or grabbing another can from the fridge.
Simply cutting out these empty calories can be a great first step to reducing your daily calories to your target range — making a big impact on your move towards a healthier lifestyle.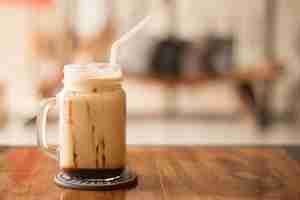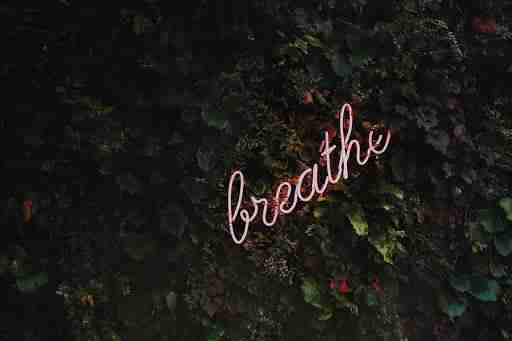 Take a Deep Breath

Deep breathing might conjure up images of yogis meditating for hours on end.  And while that type of commitment can be amazing for your overall health, it's unlikely that you're going to suddenly fit a marathon meditation session into your busy day.
But just because you don't have hours to spend in a meditative state doesn't mean you can reap the benefits of a deep breath.
Deep, mindful breathing is one of the most powerful stress management tools in your arsenal.  And much like walking, it's something that you can take with you to use anytime you need it.
It has been shown to reduce symptoms for people struggling with depression and anxiety, and can help your body to reduce its production of the stress hormone, cortisol, which can have some seriously negative effects on your health. 
Try downloading an app that offers guided meditations as short as one minute, or set an alarm on your phone to remind you to take a few deep, mindful breaths every couple of hours.  
Opting for this quick timeout can give both your mind and body a boost.
Eat Your Greens
As it turns out, your mom was right about eating your vegetables.  
Vegetables (the green ones, in particular) pack a one-two punch — they provide you with tons of vitamins, minerals and antioxidants to keep your immune system going strong, and help add fiber to your diet to keep you feeling full and improve your gut health.
By making a point to add an extra serving of these beauties to one meal a day, you can add some serious firepower to your assault on an unhealthy lifestyle.
And if you're short on time (or just hate the idea of actually eating vegetables and proving your mom right) don't worry — we've got you covered.  Greens Factor by Nutrithority is designed to deliver you a powerful and proven combination of superfood greens, antioxidants, probiotics, and enzymes.  It's a quick, easy, and tasty way to take the guesswork out of getting your body the healthy stuff it needs.
Sleep Like Clockwork
It might seem like your body is taking it easy while you sleep, but that's far from the truth.  
While you're getting some zzz's, your body is hard at work — repairing cells and tissue damage, boosting your immune system, and giving your brain's central network a reboot. 
And all of this effort takes energy — meaning your body is burning calories, even while you take the night off.  (Fun fact: a 150-pound person burns around 440 calories during a 7-hour period of sleep.  Gotta love getting in a workout while you snooze.)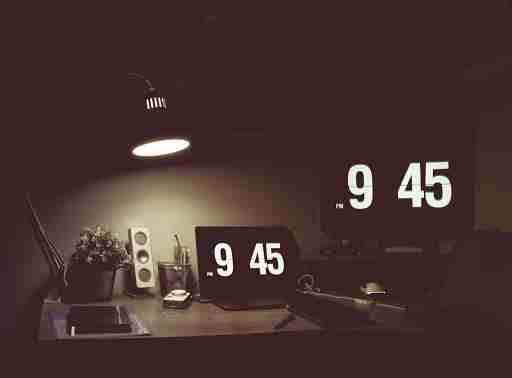 Plus, sleep plays a leading role in your body's circadian rhythm.  This cycle of waking and sleeping signals your body when it's time to be awake and when it's time to rest, and regulates everything from your hunger cycles, to your metabolism, to the production of hormones you need to stay healthy. 

Without establishing a consistent pattern of rest, your body can't carry the workload you need to help maintain your overall health.
By allowing your body to establish a pattern of waking and sleeping at roughly the same time everyday, your body is able to establish the strong circadian rhythm it needs — priming your body to make the most out of the hours you spend sleeping, improving your ability to recover, reset, and recharge.  
So give yourself bedtime and set that alarm — your body will thank you!
Statements made on this website have not been evaluated by the U.S. Food and Drug Administration. Information provided by this website or this company is not a substitute for direct, individual medical treatment or advice. It is the responsibility of you and your healthcare providers to make all decisions regarding your health. Consult with your healthcare providers regarding the diagnosis and treatment of any disease or condition. Products sold on this website are not intended to diagnose, treat, cure, or prevent any disease.