The Rule of 3: How Lifting Weights Three Times a Week Can Transform Your Body
If you were going to follow one rule, this might be just the one to follow.
That's because lifting weights is an essential part of a well-rounded fitness routine, and for good reason. Getting stronger, increasing your metabolism, and improving your overall health are no small benefits. These are life-changing. However, it's not all about just hitting the gym. That's going through the motions. It takes more than that.
A plan. Consistency. The right approach.
In this article, we'll discuss the benefits of lifting weights three times per week, and how progressive overload is your key to achieving your fitness goals.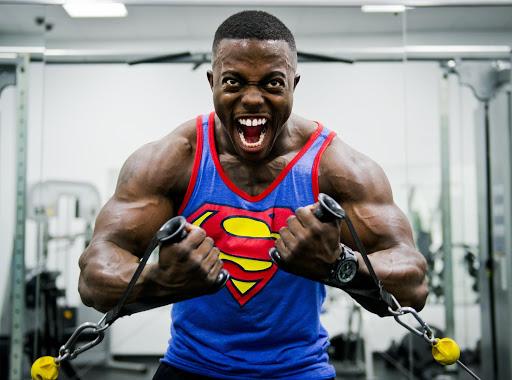 The Benefits of Lifting Weights
Let's face it. Lifting weights is cool, and if you're lifting weights you're automatically much cooler than you were before... but that's not the only reason you should lift weights.
Let's look at some of the benefits of lifting weights:
Building muscle: When you lift weights you build muscle which can help with your strength, endurance, and appearance. Everyone looks better with a little muscle, right?




Boosting metabolism: Lifting weights is hard work, and it turns out hard work boosts your metabolism. But this is no minor boostage. A hard workout can boost your metabolism for up to 72 hours!
Improved bone density: The stress of lifting weights can actually cause your bones to grow stronger, more dense. Considering women can start losing bone mass as early as their 20's, it's pretty important.
Improved mental health: A hard workout is a great stress reducer, and has actually been shown to reduce anxiety and stress levels. Don't you feel better after a hard workout?
Resilience: Let's be honest, working out just plain makes you more resilient. Resilient to injuries, diseases, the pickle jar, diabetes, muscle loss - you name it, working out probably makes it better.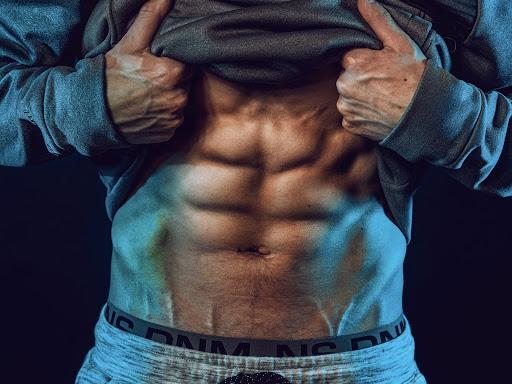 The Rule of 3: Working out with weights three times a week
Nikola Tesla was a big fan of the number three, and so am I - especially when it comes to working out with weights. That's because consistency is key. It's how you get stronger, leaner, and fitter. Hell, consistency is probably the most important aspect of success for every area of our lives.
Three workouts a week is manageable for pretty much everyone, and allows us to give muscle the focus it needs for the week. But don't just take my word for it.
Studies have shown that working out with weights three times a week can be optimal for building muscle and improving overall fitness.
Here are a few reasons why:
Recovery time: Your muscles need time to recover after a workout, and three workouts a week allows for that recovery time while still keeping your muscles active and engaged.




Consistency: As I mentioned before, consistency is key. Three workouts a week is a manageable and realistic goal for most people, which makes it easier to stick to a routine and see results over time.




Progressive overload: When you work out with weights, you need to continually challenge your muscles to see progress. The rule of three allows for a structured approach to progressive overload, where you can increase weight or intensity each week to keep pushing your muscles to grow.



Progressive overload: The key to achieving your fitness goals
If you always do what you've always done, you'll always get what you've always got. Ya hear?
If you're never challenging yourself, you're not going to change. That's why progressive overload is so important.
Progressive overload is the strategy of gradually making each exercise more demanding over time.
Your body is absolutely great at adapting. It'll adapt to your workouts to the point where they aren't even workouts anymore, just going through the motions. Without that new stress, that new demand for adaptation from your body - you're not going to change. You're going to stay exactly where you're at.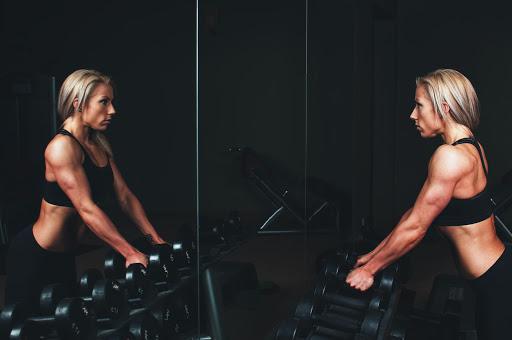 Here's a few ways you can incorporate the strategy of progressive overload to your workouts:
Increasing the weight you lift




Adding more sets or reps




Decreasing the rest time between sets




Changing the exercises themselves to target different muscles or movements
By 'progressively' making your workouts more difficult, you can avoid plateaus, get stronger, and keep transforming your body.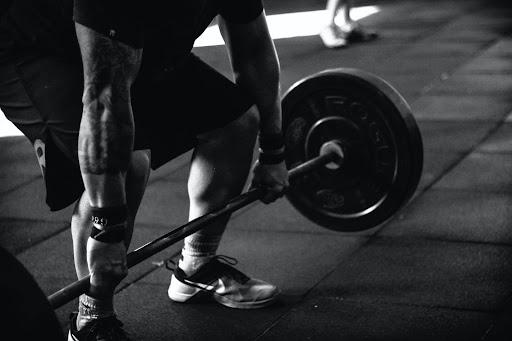 How to Maximize the Rule of 3
The Rule of 3 is a powerful and sustainable way to transform your body by lifting weights three times a week. By being consistent with your workouts and incorporating progressive overload, you'll see the improvements we talked about: strength, muscle gain, metabolism boost, etc.
To get the most out of the Rule of 3, here are a few tips:
Plan your workouts: Don't just go in there without a plan. What body parts are you working out? On which days? Which exercises are you going to do? Have a plan and you'll be 10x more successful.




Track your progress: Use a note, app, or notebook at the gym to track your workouts, weights, and reps. This tracking is one of the most important things you can do to ensure you're continuously progressing.




Form is everything: Progressive overload is important, but not if your form fails. Focus on form over weight every single time. When your form starts to deteriorate, rack the weight.




Eat your protein first: If you want to make progress, you're going to need more protein. Rule #1 is to Eat your protein first. Do it.




Listen to your body: while it's important to be a hardcore badass that doesn't take days off, it's more important to listen to your body. If you're feeling run down - it might be time to get more extra sleep, take a day off from the gym, or re-assess your recovery from your workouts.
By following the Rule of 3 and incorporating progressive overload, you'll be on your way to a stronger body, bigger muscles, and a faster metabolism. Remember, it's all about consistency, not perfection. Give 'em hell.
Jared Ragsdale
Statements made on this website have not been evaluated by the U.S. Food and Drug Administration. Information provided by this website or this company is not a substitute for direct, individual medical treatment or advice. It is the responsibility of you and your healthcare providers to make all decisions regarding your health. Consult with your healthcare providers regarding the diagnosis and treatment of any disease or condition. Products sold on this website are not intended to diagnose, treat, cure, or prevent any disease.