Want Better Results?  Protein is Your Best Friend.
It's true, you are what you eat.

Whether you're looking to conquer your first marathon or just trying to stay healthy in the middle of a pandemic, what you choose to put in your body plays a major role in a successful outcome.
But while eating healthy might seem like a complicated equation, I'm here to tell you it doesn't have to be.
It's really as simple as 1-2-3.
Food can be divided up into 3 main categories, known as Macronutrients (macros, for short) — Proteins, Carbohydrates, and Fats.  And how much of each one of these groups you need depends on your individual goals.
Are you with me so far?
But to really understand how to make your food work for you, you need to know what each piece of the puzzle does and why it's important.
So where do we start?
With what I consider the foundation of any good nutrition program, and probably the most important of all the Macronutrients:  
Protein.
To get the best results possible, you need to start making protein your best friend.  Here's what you need to know.
What Is Protein?
To really get why protein is so important, you need to understand what protein is.
Protein is a Macronutrient that is made up of amino acids — a group of organic compounds made up of hydrogen, carbon, oxygen, nitrogen, and more.  These amino acids combine to form the building blocks of protein, which drives muscle development.  
And while it's most commonly found in animal products, it can also be found in plant-based sources.  Animal proteins include whey, casein, eggs, and meat, such as chicken, beef, fish, and so on.  Meanwhile, common plant-based protein sources include beans, soy, brown rice, peas, and many more.
It's important here to note that there are some differences between animal-based and plant-based proteins.  
Most animal-based protein sources are considered complete proteins, meaning they contain all nine Essential Amino Acids (EAAs).  By comparison, most plant-based protein sources are incomplete proteins — typically missing one or more EAAs.
So does this mean vegetarians and vegans are just out of luck in the protein department? 
Thankfully, no.
Plant-based protein sources can be stacked to ensure they provide you with a full amino acid profile.  It may take some research and planning to make sure you're getting everything you need, but choosing an animal-free lifestyle doesn't have to leave you at a disadvantage in the protein department. 
Why Is Protein So Important?
So now that you have a better understanding of what protein is, let's talk about why it's so important. 
At its most basic level, protein is the macronutrient responsible for building muscle mass.  In other words, if you're trying to build a more developed physique at the gym, protein is what's going to get you there.  
But eating protein isn't just about helping you look good in a bathing suit (although it's an awesome side effect).  Getting enough protein can have a far-reaching, positive impact on your overall health.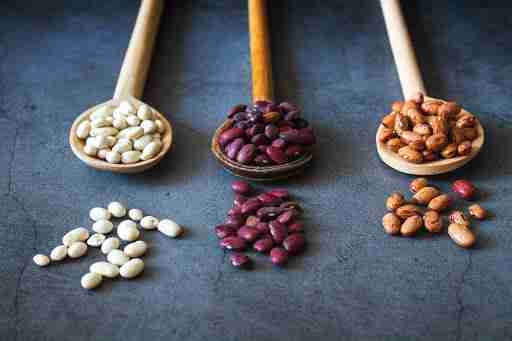 When your body works to break down the protein you eat, it helps to drive muscle-mass development.  And because all that muscle has to be fed, your metabolism increases to meet the demand.  In this way, protein helps your body to burn excess body fat and increase energy.  
But that's not all — eating enough protein also helps to strengthen your immune system, improve cognition, and helps you to feel full for longer periods of time.
And protein consumption becomes especially important as you age.  Beginning around age 40, your body naturally begins to lose 3-5% of its muscle mass every 10 years, or so.  By eating a protein-rich diet and continuing to maintain an active lifestyle, you can help to minimize the negative effects of this decline in muscle mass.
So basically, protein helps you build a lean, muscular body that fights off illness, remembers where you left your keys, and doesn't feel the need to binge-eat a pint of ice cream after dinner.
Not bad for a day's work, huh?
How Much Protein Should You Be Getting?
It's generally accepted that the average person off the street should be eating at least 1-1.2 grams of protein per kilogram of body weight.  (For us metrically-challenged Americans, 1 kilogram = 2.2 pounds).  
That means that a 150 pound (68 kg) person would be aiming to consume at least 68-82 grams of protein per day.
But this target amount can increase dramatically, depending on your activity level and individual goals.  It's not uncommon for athletes to eat 2-3 grams (or more) of protein or more per kilogram of body weight to meet their specific needs.
So how do you figure out your magic protein number?
Your doctor is always a great place to start.  And if you have access to a sports nutritionist or dietician through your gym or other programs, they can help you dial in on a number that's right for you.
But I'll let you in on a secret  — I have an amazing resource to help you understand how much protein you should be getting (as well as carbs and fats), and how you can use macronutrients to help you reach your specific health and fitness goals.
Excellence Academy by Nutrithority has everything you need to get started with understanding how macros work, and how you can leverage them to fuel your body the right way.  With courses designed for everyone from beginners to experts, everything you need is right at your fingertips.
So What's the Best Way to Get Your Protein?
Because protein plays such an important role in your overall health, you should be aiming to eat some with every meal.
Luckily, protein is one of the easiest macronutrients to get your hands on, whether you're eating at home or on the go.
Adding lean meats to your meals, like grilled chicken or salmon, can pack a serious protein punch to anything from salads to sandwiches to main dishes.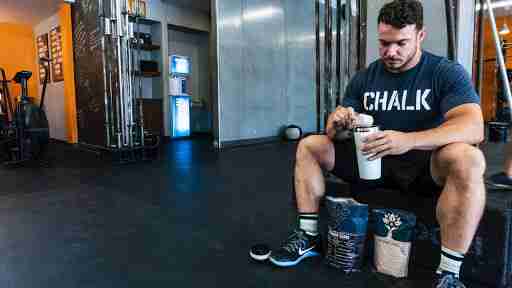 Eggs and dairy items like shredded cheese can help get your day started the right way, by making protein the star of your breakfast plate (bonus points if you throw in some black beans or breakfast sausage and make a killer breakfast burrito).
And it's easy to take nuts or some veggies and hummus to munch on during the day while you're at work or sitting in the car line at school.
For a great option when you need something quick, protein shakes or bars can help tame your sweet tooth and keep your nutrition on track. 
Nutrithority's Isothority protein powder is a great option, especially when you're in the mood for something sweet.  With 25 grams of the highest-quality whey protein in every serving and seven different flavor options (everything from Milk Chocolate to our newest flavors, Whipped Cream Blueberry and Whipped Cream Strawberry), we've got all your cravings covered.
But no matter how you choose to get your protein, by making sure you're getting enough everyday, you'll be on the way to slaying your goals in no time.
Statements made on this website have not been evaluated by the U.S. Food and Drug Administration. Information provided by this website or this company is not a substitute for direct, individual medical treatment or advice. It is the responsibility of you and your healthcare providers to make all decisions regarding your health. Consult with your healthcare providers regarding the diagnosis and treatment of any disease or condition. Products sold on this website are not intended to diagnose, treat, cure, or prevent any disease.