Lacking Fitness Motivation? It's Okay, I Promise.
Are you struggling to find the motivation or hit the go for that run?  I'm going to let you in on a little secret–– everybody feels that way sometimes.  Whether it's your favorite pro athlete, a popular fitness influencer, or your neighbor who's in her garage gym at 5 am each day, they all have times where working out is the last thing they want to do.  
But I've got some good news for you–– you don't need to feel motivated every time you hit the gym.  Because at the end of the day, it's not so much about the motivation you have at the start–– it's about the motivation you create by the choices you make, especially when times get a little tough.  Let's take a look at how your perception of motivation might be holding you back and what you can do to create momentum and keep pushing forward.


You don't really know what motivation looks like.
It's really easy to confuse excitement with motivation, especially when you're starting a new fitness program.  You imagine if it's something that's really important to you, you'll be ready to spring out of bed each day and hit the ground running.  And what happens when you suddenly don't feel that way?  You feel defeated by your lack of motivation.

It's easy to see people on social media smiling through their workout or the guy at the gym smashing PRs, and assume that you're doing something wrong, by comparison.  But the truth is, most of those people don't really feel that way–– at least not everyday.  It's not the motivation that's getting them through the workout, it's the habit of putting one foot in front of the other each day.  And that's where you really get results.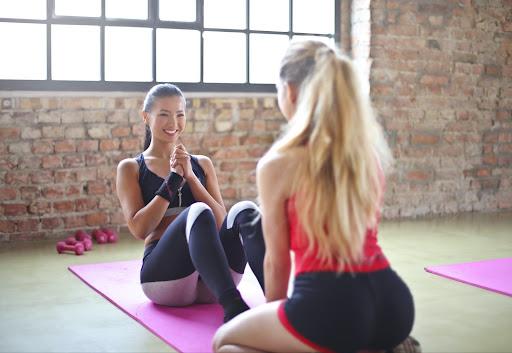 It's easy to be motivated by the

wrong

things.



What if you stopped chasing those feelings of motivation and started looking for satisfaction, instead? 
There's a concept in Neurobiology known as intrinsic motivation, which basically means that you're rewarded by the internal satisfaction you get from performing an action, rather than by external results.  And if you're really looking to develop that long-term fitness motivation, that's how you're going to do it.
Here's the deal–– you can't always be losing weight, or gaining muscle, or training for a marathon.  There's an ebb and flow when it comes to fitness and a healthy training program shouldn't make you constantly feel like a hamster on a wheel.  What will eventually keep you going is the joy and satisfaction you feel by completing a workout or just doing what you know needs to be done for your health.  And here's the coolest part–– each time you perform that action, you actually increase your intrinsic motivation and strengthen those feelings of satisfaction.  You'll actually create motivation, just by putting one foot in front of the other.
Sometimes we need action before motivation comes.
It's easy to fall into the trap of thinking it's the motivation that actually creates the action–– but the truth is, it's usually the other way around.  Think of the momentum created by a boulder rolling down a hill.  Without the initial action –– that first push –– the boulder never gets going.  It just sits there, stuck.  But what happens when you give it that first shove?  It starts rolling, picking up steam, and becoming a force that's hard to stop.  
The same concept can have a really powerful effect when it comes to fitness.  When you jump into action, you start to see positive results–– just like that boulder as it starts rolling down the hill.  Those positive feelings make you want to continue working out, which in turn, yields more positive results.  Before you know it, that routine has turned you into a force that can't be stopped–– and it all started with your actions, not your motivation.
So, how can you create that spark to get motivated?
Just like those muscles you're building in the gym, motivation grows the more you exercise it.  But this growth doesn't come from action alone (although it goes a long way). 
Motivation also comes from the narrative you tell yourself and the habits you create outside of the gym.  Here's what you can do to help light motivational spark:
Redefine what success looks like. Don't get caught up in the end result.  There are so many things to celebrate between the starting gun and the finish line, and each one is a chance to fan the flames and keep yourself motivated.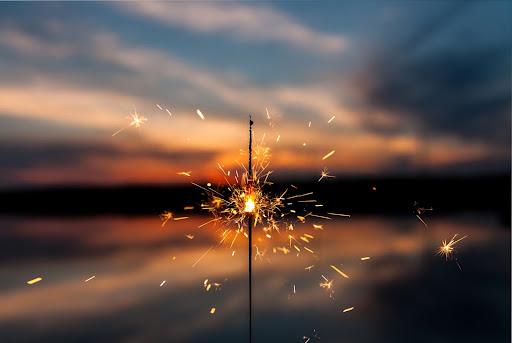 Break the big picture up into smaller goals–– commit to hitting the gym four days this week or decide to run without stopping for five minutes longer than you did last time, and then make it happen.  You'll propel yourself forward each time you accomplish one of these micro-goals.  
Empower yourself with your choices.

When you're struggling to feel motivated, the simple act of mindfully choosing to workout can work wonders.  Be actively engaging in the decision-making process, you are creating autonomy and empowering yourself by your choices.  You are telling yourself that you "get to workout"  instead of assuming that you "have to workout".  You are not being forced to do something you don't want to do–– even if you're not full of excitement, you are creating satisfaction with your action.  It's a simple exercise for shifting your mindset that can yield big results.  
Keep records.

Things can get a little stale when you're doing the same thing over and over–– even if you're someone who really loves working out.  You're only human.  But this is where keeping records can have a huge payoff.  Take progress pics to document your weight-loss.  Keep a weightlifting journal and record your numbers for each workout.  Use an app that records the time or distance of your runs.  When you're feeling stuck and unmotivated, use those records to show yourself just how far you've come.  It's amazing how effective a visual reminder of your progress can be.
Phone a friend.

If you're having trouble staying motivated on your own, you might want to consider finding a workout buddy to help keep you rolling.  Not only will your workouts be more fun with someone else by your side, but you'll also be accountable to someone else when it comes to showing up.  You might find a little extra motivation in your tank when flaking on your workout means disappointing someone else, too.
Statements made on this website have not been evaluated by the U.S. Food and Drug Administration. Information provided by this website or this company is not a substitute for direct, individual medical treatment or advice. It is the responsibility of you and your healthcare providers to make all decisions regarding your health. Consult with your healthcare providers regarding the diagnosis and treatment of any disease or condition. Products sold on this website are not intended to diagnose, treat, cure, or prevent any disease.