Struggling With Your Workouts?  It Might Be Time to Deload.

Tell me if this sounds familiar.  
For weeks you've been super focused at the gym— you're making progress, staying consistent, and really starting to hit your stride.  You feel unstoppable.
Then out of nowhere, something shifts.  
Suddenly, the weights you normally push start feeling too heavy.  Maybe you're having more joint pain or soreness than usual.  Or maybe you're having trouble staying motivated and focused during your workouts.  It's discouraging and frustrating.  It might even make you feel like giving up.
But giving up is exactly what you DON'T want to do— and here's why.
Building your ideal physique takes work.  And the more work you put in, the bigger your return, right?  Well, yes… but only to a point.  
The reality is that you can't go hard 24/7.  Performing at your best requires recovery in addition to action.  
And when you suddenly start feeling like your performance is suffering – from fatigue, injury, lack of focus, and more – chances are good that your body is telling you it's time to pump the brakes.
It's time to deload.
What is a deload?
A deload is a temporary training reduction that allows you to offset the fatigue caused by training stressors.  What does that mean?  Simply put, a deload is a strategic way of reducing your training volume and intensity in order to give your body and mind a chance to recover from intense training.
Deloading isn't about taking a break from your workouts— it's about pulling back in order to promote recovery and set yourself up for future training.
Here's the basic idea.  By exercising, you provide your body with a stressor.  You then remove that stressor during the recovery period, allowing you to adapt and improve your performance during the next high-stress period.  It's this period of adaptation, also known as supercompensation, that allows you to gain strength, increase speed, build muscle, and so on.
How do I know when it's time to deload?

If you're following a scheduled training program, chances are you have deload periods – typically a week – built into your programming.  (Don't skip them, even if you feel like you don't really need to deload.)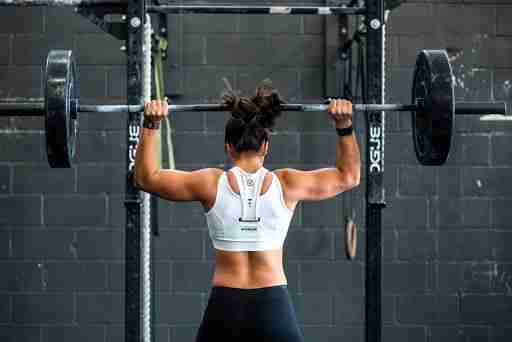 But if you're not following a set program, there are still some telltale signs that it's probably time to deload:

Normal workouts/weights are starting to feel unusually difficult/heavy
You have increased joint pain or muscle soreness that isn't going away as expected
You lack focus/motivation for your workouts
You're getting sick more frequently than normal
You're unusually tired or having trouble sleeping
You feel restless/irritable/impatient during your workouts
Your energy levels feel like they're dropping
Now on their own, each of these issues aren't cause for concern.  You're always going to have off days at the gym.  But if you notice several of these elements happening at once, or any of these symptoms persisting for longer than expected, a strategic deload might be just what you need to get yourself back on track.
Okay, I'm ready to deload.  How do I do it?
When it comes to structuring an effective deload, you have a few variables to address.  The first is your load (how much weight you're lifting) and the second is your volume (how many reps/sets you perform).  During your deload period, you have the option to reduce one of these variables or a combination of both.
So what's the best strategy?  
Ask a room full of 10 experienced lifters about the "right" way to deload and you'll probably get 10 different answers— everyone responds differently, and that's okay. But when it comes to working with clients who are new to the idea of deloading, I find that the combo approach— reducing both load and volume— typically works best.
I suggest reducing both your load and your volume by 30-50%.  Here's what I mean:
Let's say you've been squatting 185 lbs for 4 sets of 8.  When it's time to deload, you might drop the weight to 130 lbs for 3 sets of 5 (a decrease of roughly 30% across the board). 
Sure, it might feel easy (afterall, that's the whole idea), but that doesn't mean you're not working.  Smart lifters use this period of reduced stress to really focus on proper technique, work on tempo, and forging a mind/body connection that will drive their progress, moving forward. 
Typically, deloads last a week, although they can be longer or shorter depending on how your body feels and your individual training goals.  And while I like to give my whole body a chance to reset by deloading all at once, that can also depend on your personal situation.  Maybe your legs are constantly achy and struggling to lift normal weights, but otherwise, you feel great.  You might consider deloading your legs while continuing with your normal training program for the rest of your body.
The key thing is to listen to the signals your body is giving you— give your body what it needs and keep making progress.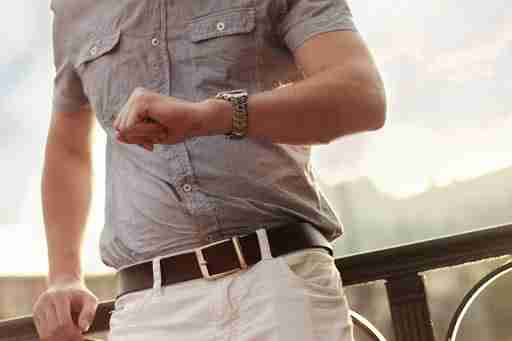 How often should I deload?
Again, deload frequency is largely dependent on your personal situation.  How long you've been lifting, how much you lift, and your body's personal threshold for abuse all contribute to the equation.  Here are some things to consider:
How strong are you?  The more weight you lift, the more often you're going to need to deload.
How long have you been lifting?  Long-time lifters have been beating up their bodies longer than newbies, meaning they're likely to need more frequent deloads than the new guys.
How durable are your tendons, ligaments, and joints?  If you have a history of injury, or find your body feels it's wear and tear more quickly, you'll probably benefit from deloading more often.
That said, here's a good starting point for scheduling your deloads:
New lifters – deload after every 8-10 weeks of intense lifting (6-8 weeks if you're eating in a calorie deficit).
Lifters with 1-3 years experience – deload after every 6-8 weeks of intense lifting (4-6 week if you're eating in a deficit).
Lifters with 3+ years experience – deload after every 4-6 weeks of intense lifting (deload after every 4 weeks if you're eating in a deficit).
It might sound complicated at first, but don't worry— deloads aren't an exact science.  Don't be afraid to try different approaches until you find the one that works best for you.  And if you have any questions, don't forget that you can hit me up anytime at jared@nutrithority.com.
Statements made on this website have not been evaluated by the U.S. Food and Drug Administration. Information provided by this website or this company is not a substitute for direct, individual medical treatment or advice. It is the responsibility of you and your healthcare providers to make all decisions regarding your health. Consult with your healthcare providers regarding the diagnosis and treatment of any disease or condition. Products sold on this website are not intended to diagnose, treat, cure, or prevent any disease.