Ready to Try Running for Weight Loss?  Here's How to Get Started.
So you want to drop a few pounds by running, huh?  That's great!  Not only is running an effective weight-loss tool, but it's also great for your cardiovascular system and your overall mental health.  And now that the snow is gone and the days are getting warmer, it's a great time to get outside and get moving.
But while running might seem simple –– after all, you just go out and do it, right? –– there are definitely some important things to keep in mind as a beginner, especially when it comes to keeping your body on the road and injury-free.  As with any exercise and nutrition program, the most important thing you can do as a new runner is ease into the new program and build as you go.  The great news, though, is that with a mindful approach, you'll be logging those miles and on your way to reaching your weight-loss goals in no time. So, in order to hit the ground running, here's how to get started on the right foot (sorry, I couldn't resist).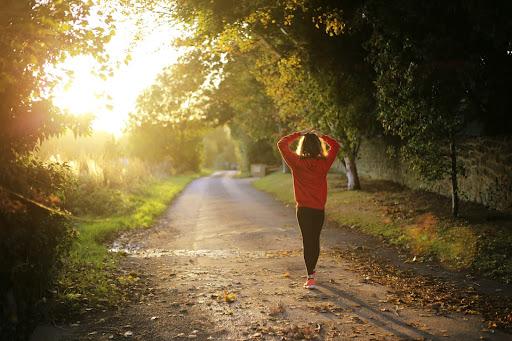 You've gotta walk before you can run.
While running is a great form of exercise, it can also be hard on your body, especially if you're running on paved surfaces.  Ask any seasoned marathoner if you don't believe me –– even the pros will tell you that their body takes a serious beating over time.  Now, that's okay if you've got healthy joints (be sure to check with your doc before starting any new exercise routine), but as a beginner, it's still smart to start slow and allow your body to adapt to the stress of pounding the pavement.  And truthfully, there's no better way to do this than by walking.
The great thing about walking is that it's low impact, but it still allows your body to adapt to the pressure that comes with striking the ground.
This is especially important if you're a true beginner –– if you're transitioning from a pretty sedentary lifestyle, you're definitely going to want to spend a few weeks walking before your transition to running.  Once you've been walking regularly, it's time to transition to a run/walk combo (in fact, some people even choose to stick with this run/walk pattern throughout their training).  Pick an easy interval to start –– maybe 3 minutes of walking/ 2 minutes of running –– and increase your run periods each week as your body adapts and your general physical fitness improves.  Before you know it, you'll be comfortably running for your entire workout.
Avoid running two days in a row.
Just as your body needs to adapt to the stress of the exercise during your runs, your joints, muscles, and bones also need time to recover between runs.  As your connective tissue gets stronger over time, your recovery needs will probably decrease, but it's important to make sure you're getting enough rest in the beginning.  That's why I never recommend that beginners run two days in a row.  
But just because you won't be putting in back-to-back runs for a while, that doesn't mean you have to take days off in between your workouts, if you're feeling motivated.  Riding a bike or swimming are great low-impact options for getting your heart pumping.  Yoga is also a great complementary exercise for runners –– by improving your flexibility, balance, and core strength, you'll help to build a solid foundation for your runs.
Aim to increase your distance slowly.
While you might have some magical mile number in your head that you see yourself running (or maybe you've signed up for a race with a specific distance), it's going to take some time to work up to that distance, even for something as small as a 5K.  Not only that, but by increasing your distance too quickly, you're also increasing your risk of injury, which might take you out of the running (see what I did there?), completely.
As a general rule, beginners should aim to increase their distance by no more than 10% per week.  In other words, if you're starting out with a 2-mile walk/run combo your first week, you'll be pushing for 2.2 miles the next week.  And while it might not seem like much in the beginning, it's kind of like the idea of compounding interest –– by making that increase a little bigger each week, you'll be breezing through those miles before you know it. 
Create a
quality
calorie deficit.
If weight loss is your goal, you're going to need to take in fewer calories than you burn each day.  There are two basic ways to make this happen –– eat less or move more.  And chances are, if you're running with the idea of losing weight in mind, you're probably going to be doing both of those things.  But while running can be a good way to torch calories, that also means it's likely to increase your appetite.  Also, in order to have enough energy to get a good run, you're going to need to fuel your body with enough food.  That makes running for weight loss a serious balancing act.
So how do you eat enough to perform, but not too much to stall your goals?  By keeping your deficit moderate and eating a diet that's rich in high-quality foods.  To start, I recommend cutting your calories by no more than 10-15% (that means if you're currently eating a 2,000 calorie diet, you would be aiming for around 1700-1800 calories a day –– remember, you're also going to be burning extra calories with your runs).  Next, focus on getting plenty of protein, eating carbohydrates that are low on the glycemic index (for sustained energy), and getting fat from healthy sources like nuts and avocados.  This is also a great time to be sure that you're getting plenty of fiber to help keep you feeling full all day.  Not only will this slow, controlled, mindful approach to cutting calories help you to lose weight, but you'll also be more likely to keep it off in the long run.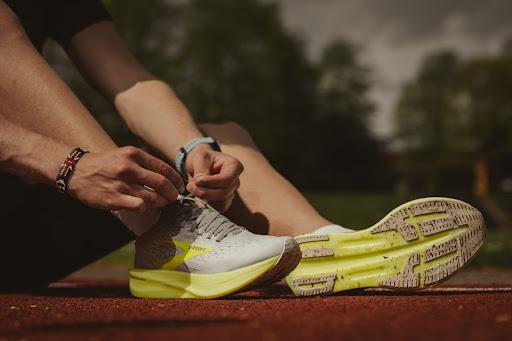 Invest in the

right

gear.



While this isn't specific to weight loss, beginning a new running program is a good time to think about what gear you need –– and honestly, it isn't much.  I'm not going to tell you to invest in $300 running shoes or fancy watches.  In fact, I think what those things often do for new runners is complicate the process and clutter up your closet. There are a few things I would suggest to make your runs safer and improve your performance, though.
First, make sure you have a good pair of shoes. You don't have to do anything big like go to a running store and have your gait analyzed (although you could), but you also don't want to be running in the broken-down sneakers you've been hiding in your closet for the last 5 years. 
To minimize injury, make sure you've got good, supportive footwear. Next, download a running app to help you track your speed and distance, as well as logging your runs (there are plenty of great, free options out there).  If you're running alone, you might also want to consider an app that alerts someone when you begin and end a run, and provides your location, if necessary.  That way, you'll be able to easily get help if you need it.  And finally, make sure you have a good, BPA-free water bottle that you can keep filling up all day long.  Not only is staying hydrated importance for your run performance, but it also helps to keep you feeling full and calm your cravings when you're eating in a calorie deficit.

Statements made on this website have not been evaluated by the U.S. Food and Drug Administration. Information provided by this website or this company is not a substitute for direct, individual medical treatment or advice. It is the responsibility of you and your healthcare providers to make all decisions regarding your health. Consult with your healthcare providers regarding the diagnosis and treatment of any disease or condition. Products sold on this website are not intended to diagnose, treat, cure, or prevent any disease.