What Type of Cardio Should You Really Be Doing? The HIIT vs. LISS Showdown

Let's talk about one of the most polarizing topics in fitness— cardio.
Seriously, either you love it or you hate it.  But no matter where you fall on that scale, I think we can all agree that cardio has a part to play in any great fitness program.
But if you want to get the best results, what kind of cardio should you really be doing?  This is a question I get all the time.
Look, I hate to break it to you, but no matter what the influencers and gurus on social media might be telling you, there's no one right answer.  What type of cardio works best is going to be different for everyone, depending on your goals, your fitness level, your history, and even your personal preference. 
That's why I thought it might be a good idea to look at the two types of cardio that get the most buzz these days— HIIT and LISS— to help you make the right decision for yourself
Over the next few weeks I'll be diving into each method to help you decide when, why, and how each of these methods can be used to reach your goals.  But to get started, let's take a look at exactly what it means when we use the terms HIIT and LISS and talk about the basic differences between these two approaches.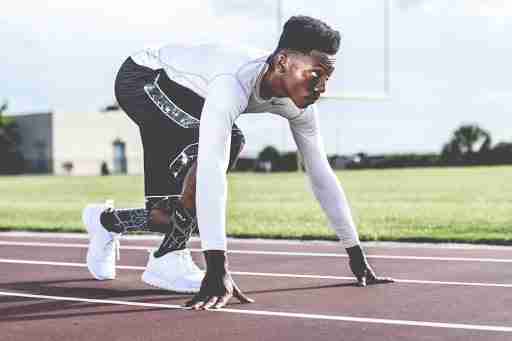 High-Intensity Interval Training (HIIT)
When I talk about HIIT, what I'm really referring to is high-intensity interval training.  And high-intensity is the key part of that equation.  
I'm not talking about just doing a hard cardio session, people.  I'm talking about running for your life while a bear chases you.  I'm talking about bike sprints like you're trying to outpace a tsunami.  Seriously intense.
The American College of Sports Medicine (ACSM) defines HIIT as intense intervals of exercise performed at 80-95% of an individual's estimated maximal heart rate (HR max), followed by a recovery period performed at 40-50% HR max. 
So ultimately, HIIT cardio is about pushing your body to the brink of exhaustion and before allowing yourself to recover— and then doing it all over again.
If you're wondering why someone would choose to punish themselves like that, you're not alone.  But the truth is, when done correctly, HIIT training comes with a big payoff.  
In addition to being an excellent way to improve your overall cardiovascular fitness (sprinting for your life tends to do that), HIIT provides an overall metabolic increase for your body.  In short, HIIT helps your body to burn more calories after your workout.
How does that happen?  By increasing your EPOC (or excess postexercise oxygen consumption, if you want to get technical).
After you workout, it takes a while for your body to return to its pre-workout state.  During that time, your body uses energy in the form of burning calories.  Because HIIT pushes your body so hard during your workout, it takes more work to get to your baseline— resulting in a greater calorie burn (we'll talk more about this next week).
And for many people, HIIT has another big thing going for it:  time.  
By nature, HIIT workouts are shorter than traditional cardio sessions.  Because you're giving an all-out effort, you won't be able to keep up the pace for an extended period of time.  Some people even keep their HIIT workouts under 10 minutes.  
But while burning more calories in less time might sound like a dream come true, HIIT also has its drawbacks.  
To start, many people don't do it right.  Sure, they may think those treadmill sprints are getting the job done, but the reality is that they're not pushing themselves hard enough to reap the HIIT benefits (seriously, I actually have my clients visualize one of those life-threatening scenarios I was talking about earlier for this type of training).
And the other big downside to HIIT?  Many people can't recover effectively or safely perform it.  Remember, HIIT training is an advanced technique— for people with a history of injuries or less-than-optimal fitness levels, it can be downright dangerous.
So, if the idea of a brutal cardio session doesn't sound like your thing, don't worry— HIIT training isn't the only way to reach your goals.  There's another option (and for many people, a better one) to get the results you want.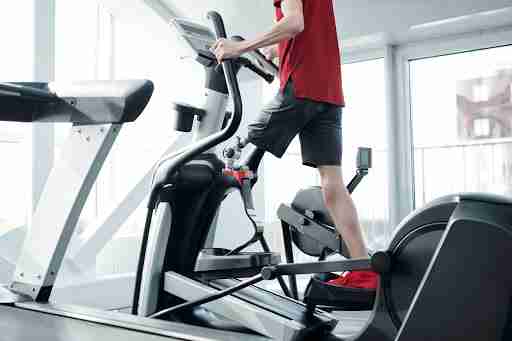 Low-Intensity, Steady-State Training (LISS)
LISS—  low-intensity, steady-state training— is probably what most people think of when it comes to traditional cardio (you might have also heard it referred to as MISS, or moderate-intensity, steady-state training).  
Here, we're talking about performing an exercise at a sustained heart rate, for an extended period of time.  Personally, I recommend shooting to keep your heart rate in the 125-135 beats-per-minute (BPM) range for at least 30 minutes.  If you've ever popped in your headphones and jumped on the treadmill or elliptical for a long cardio session, you've done a LISS workout.   
But don't make the mistake of thinking that because you aren't killing yourself, you won't see results.  
Personally, I feel like most, average people benefit more from consistent LISS training than they do from HIIT, and that's always where I start with my clients.  And to be honest, it's the primary method I use myself when I'm trying to get lean.
One of the primary complaints I hear from people when it comes to LISS is that they get bored.  And I totally get it, steady-state cardio isn't always the most exciting way to spend your time.  But there's no rule that says you have to pick one type of cardio and stick with it –– don't be afraid to switch things up.  If you're having trouble pushing through a 30-minute workout, aim for 10 minutes each on the treadmill, bike, and elliptical. 
With LISS, the important thing to keep in mind is staying in your target heart-rate zone.   With that focus and a consistent approach, you'll be giving your body everything it needs to burn calories, improve your fitness, and reach your goals.
So now that you have a basic idea of the differences between HIIT and LISS cardio training, it's time to dig a little deeper.  Next week, we'll be talking more about the specifics of HIIT and how you can use it as part of your weekly training program.  
And if you can't wait till then? Feel free to hit me up anytime with any questions at jared@nutrithority.com.
Statements made on this website have not been evaluated by the U.S. Food and Drug Administration. Information provided by this website or this company is not a substitute for direct, individual medical treatment or advice. It is the responsibility of you and your healthcare providers to make all decisions regarding your health. Consult with your healthcare providers regarding the diagnosis and treatment of any disease or condition. Products sold on this website are not intended to diagnose, treat, cure, or prevent any disease.