If You Want Better Results at the Gym, Give Your Body a Rest. 
There's no question that consistent training yields the best results.  You've heard me say it before: to build the body of your dreams you have to put in the work, day after day.
But sometimes, we're so focused on putting in that work that we forget about the other side of the equation — taking time to rest and recover.
It's all too easy to become one of those people who refuse to take a day off.  You're worried that you might lose the progress you've made, or that you might disrupt your routine. You might even start telling yourself it's a badge of honor to hit the gym so many days in a row without a break.  
But the truth is, rest days aren't just something you should throw in there every once in a while.  They're a vitally important part of getting the results you want from your workout program. 
Recovery shouldn't be an afterthought.  To get everything you want from your workouts, you need to make it a priority.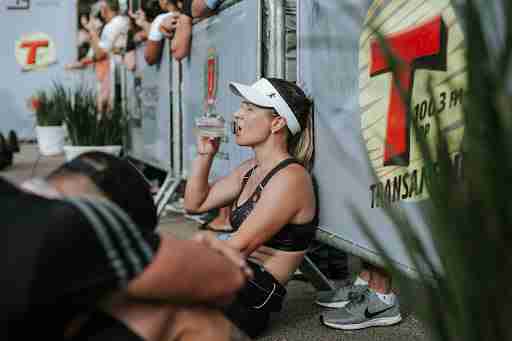 So What's the Big Deal About Rest?
Ultimately, the point of exercise is to place strain on your body to force it to adapt.  As this happens, your performance improves.  
But how does this process actually work?
When you lift weights, what you are actually doing is tearing your muscles.  The act of lifting isn't about growing — its about breaking down. The growing happens when you rest and refuel.  
As your body recovers from the stress caused by lifting weights, it works to repair the damage to your muscles.  To do this, the cells around the muscle knit together, increasing the number of strands and the thickness of muscle fiber.  (This process is called hypertrophy, which is just a fancy term for muscle growth.)
Not giving your body enough time to recover can lead to overtraining, fatigue, and even injury — undermining all that hard work you're putting in at the gym.
Signs Your Body Needs a Break
You're always sore.  DOMS — delayed-onset muscle soreness — after a killer gym session is part of the game.  But if you re-train muscles before they've had a chance to fully recover, you're not giving them an opportunity to strengthen and grow.  It's normal to feel sore for up to 72 hours after a workout, but if you're still feeling sore after that period, that's a sign your body needs a break.
You're exhausted after a good night's sleep.  Is there anything more frustrating than getting a solid night of sleep and waking up feeling like you pulled an all-nighter?  If you've been hitting it hard at the gym and not building in enough rest, that might be the reason.  At this point, sleep just isn't enough — your body needs more time to recover.  Consider giving your body anywhere from a day to a week to recover and see how your sleep (and performance) improves.
You're constantly thirsty.  When you exercise, your body is in a catabolic state (another fancy term that means you're breaking down muscle).  This process causes your to become dehydrated. If you're drinking plenty of water, but still have an unquenchable thirst, it might be a sign that your body is spending too much time in that catabolic state.  Give your body a chance to rest and drink plenty of fluids to rehydrate. 
You're always sick.  When you overtrain, you place your body under the constant stress of trying to repair itself — and your immune system might be paying the price.  If you notice an increase in the number of times you're getting sick, or its taking longer than expected to get over an illness, it might be a sign that your body is in need of more recovery.
How to Up Your Recovery Game
Plan your rest. Just like you plan out body-part splits or HIIT days, you should be scheduling your rest days.  You may also want to consider scheduling deload weeks into your training plan at certain intervals, to give yourself adequate recovery time without taking an entire week off.  Making recovery days a priority will accelerate your progress and make sure you're getting the most out of your workouts.
Feed your body.  Eating for recovery plays a key role in your body's ability to repair itself.  Replenishing your glycogen and protein stores are important for rebuilding muscle and restoring your energy levels.  Eating a nutrient-dense diet of quality proteins, carbs, and fats will help you recover faster and more effectively.
Supplements are also part of solid plan when eating for recovery.  To help you get everything your body needs, we designed Nutrithority's Fusion Starter stack to provide you with the energy, fuel, and recovery elements you need to keep going strong from start to finish. 
Drink up.  Because of the dehydration that occurs from operating in a catabolic state, your body needs to counterbalance that during recovery.  Dehydration can also increase the duration of DOMS, making you feel sore for longer periods of time.  Drinking lots of water, along with a supplement to restore your body's electrolyte balance, can help speed up the recovery process.
Avoid self-medicating, if possible.  Popping a few ibuprofen to take the edge off your aches might be tempting, but masking the pain may be hurting your recovery.  Without those soreness cues from your body, you may be re-training muscles too soon, which can lead to overtraining.  And at its worst, over the counter pain-killers may help to hide the signs of a more serious injury, which can have long term consequences.  If possible, skip the meds.
Try foam rolling or a massage. 
Anybody who has tried foam rolling or massaging already sore muscles knows it how painful it can be.  But unlike the pain of overtraining, these activities hurt so good.  Stimulating muscle tissue through rolling or massage can help to break down the fluid build-up in your muscles, reducing inflammation and speeding up the recovery process.  Getting a massage can also de-stress both your mind and body, helping to decrease cortisol levels that might be hurting your physical and mental performance.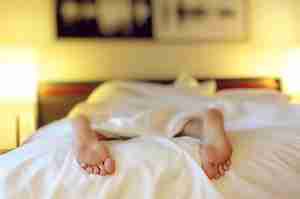 Statements made on this website have not been evaluated by the U.S. Food and Drug Administration. Information provided by this website or this company is not a substitute for direct, individual medical treatment or advice. It is the responsibility of you and your healthcare providers to make all decisions regarding your health. Consult with your healthcare providers regarding the diagnosis and treatment of any disease or condition. Products sold on this website are not intended to diagnose, treat, cure, or prevent any disease.