Blown Your Daily Macros? This Will Get You Back on Track

Did you give into an extra helping (or two) of birthday cake?  
Did one glass of wine turn into a crazy night out with friends?
You've been killing it in the macro game, and in a moment of weakness you messed up and completely blew past your daily macro budget.
Yep, we've all been there.  It doesn't matter how disciplined you are, you're going to break the macro bank now and again.
What's really important to remember is that counting macros is about consistency – keeping with the plan long-term is how you generate success.  And that becomes especially important when you've slipped up and gone overboard in the splurging department.  Because the last thing you want to do is let one lapse spiral into days of poor choices that undo all the progress you've made.  
So if you find yourself on the wrong end of bad food decisions, don't stress.  Here's how to reset, refocus and keep your macro goals from sliding off track.  
Don't wait till tomorrow.
Look, one meal, or even one day, of splurging isn't going to derail your progress.  But it's crazy how quickly one meal can turn into one week (or even a month) of poor food choices. 
That's why it's important to get yourself back on track ASAP.  Don't make the mistake of telling yourself, "I'll start back tomorrow."  Stay in control by making your next meal or a snack healthy and nutrient-dense, and keep on rolling towards your goal.
Don't beat yourself up.
So you slipped up – it happens to everyone.  Don't let that little voice in your head start telling you that you're a failure.   The reality is you're going to have those days where you give into the donuts in the break room or you stuff your face with pizza on Friday night.  Guess what?  You're human.  And those occasional indulgences don't say anything about who you are as a person.  Avoid the negative spiral that can lead to days of overeating by taking control and getting yourself right back to your eating plan.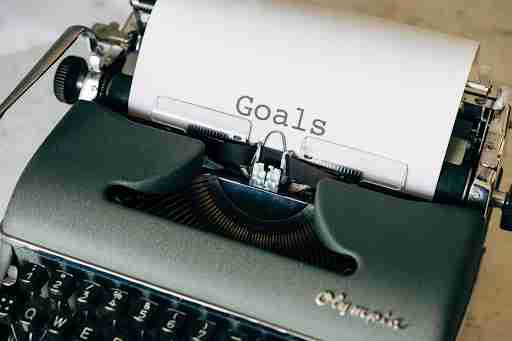 Refocus on your goals.
Overindulging can be a slippery slope. One minute you're giving into dessert, and the next thing you know, you've spent your entire weekend stuffing your face with junk. 
That's why it's important to refocus your energy on your goals after a slip-up.  Are you training for a triathlon?  Working to rock that dress at your sister's wedding next month?  Hoping for good news at your next doctor's appointment? 
By redirecting your energy to focus on your "why", you'll help yourself to keep moving forward.
Get to the root of the issue.
Instead of wallowing in guilt over a poor food choice, use it as an opportunity to assess your situation.  Why did you make the decision in the first place?  Were those cookies in the pantry impossible to resist?  Did you skip a meal earlier in the day so you were starving by dinner?  If outside influences are to blame – like those cookies – consider eliminating the temptation so it doesn't cause trouble in the future.  If skipping meals is tanking your willpower, consider adjusting your plan or meal timing to help curb those cravings.  By learning from your negative experiences, you set yourself up for future progress.
Check in with your emotions.
Emotions play a huge role in your eating behaviors.  If you find yourself falling into a pattern of overeating, it's probably time to take a closer look at what you're feeling.  One great way to do this is to keep a food journal that includes a note about how you're feeling for each snack or meal.  Over time, you might notice that you grab sugary snacks when you're stressed, or binge eat when you're tired.  Once you see a pattern, you can make a plan to redirect your energy when you start feeling that way, instead of giving in to bad habits.
Don't try to make it up on the back end.
After a big splurge, it might seem reasonable to make up for it by restricting your calories down the line.  But what you're really doing is establishing a pattern of binging and restricting that can spell trouble over time.  Remember, a successful nutrition program is about consistency.  Instead of trying to "make up the difference", focus on getting right back to the healthy habits you've been working to establish.
Eat your fruits and veggies.
If you find yourself sailing through your macro budget on a consistent basis, your fiber intake might be to blame. 
Without enough fiber, you're likely more susceptible to feelings of hunger and blood sugar spikes, making it a lot tougher to keep those cravings at bay. 
One great way to do this is to increase the amount of vegetables and fruits you're eating on a regular basis. 
Try adding a fruit or vegetable to every meal or snack – they're low in calories, high in fiber, and can go a long way towards helping you feel full and satisfied.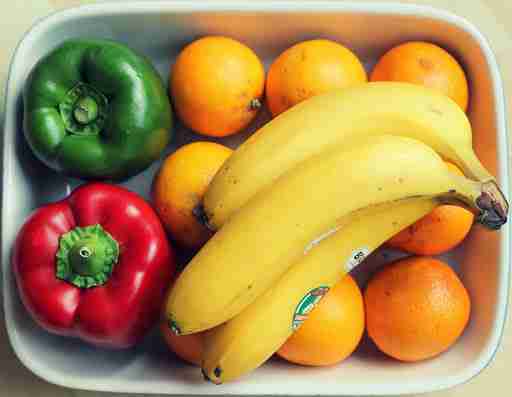 Move.
When you've made a bad food choice, or you're trying to fight a junk food craving, the worst thing you can do is sit around stressing about it.  So why not try moving, instead?  I'm not talking about burning off extra calories – you don't need to encourage a mindset that tells you to earn your food. I'm talking about embracing those endorphins that come from exercise to help you feel better.  If you've overindulged, a good workout can help you take back control of your behavior.  If your cravings stem from boredom, some exercise might help you realize you didn't really want the food after all.  Even a short walk or some mindful stretching can help you redirect your energy.
Make your favorites part of the plan.
Instead of making your splurges some big, negative event, why not make them part of the plan?  If you know you're going to want a glass of wine or dessert one night, make adjustments that accommodate them.  Maybe that means lightening up the creamer in your morning coffee or subbing out reduced-fat cheese for the full-fat version.  Or, maybe consider adjusting your splurge to better fit your program.  Try swapping cauliflower rice in your burrito bowl or opt for a dairy-free version of your favorite ice cream flavor.  By getting creative, you can make your favorite treats work for you can still keep yourself on track.
And if you're looking for some additional help in the macros department, don't hesitate to check out Nutrithority's Excellence Academy.  Whether you're new to the Macros gamel or looking for a little refresher, we've got all the tools you need to set yourself up for success.
Statements made on this website have not been evaluated by the U.S. Food and Drug Administration. Information provided by this website or this company is not a substitute for direct, individual medical treatment or advice. It is the responsibility of you and your healthcare providers to make all decisions regarding your health. Consult with your healthcare providers regarding the diagnosis and treatment of any disease or condition. Products sold on this website are not intended to diagnose, treat, cure, or prevent any disease.