Need More Energy? Don't Make These 4 Diet Mistakes.

Wouldn't it be amazing to feel like you always have enough energy for everything life throws at you?  
You bet it would.
But the truth is that when you're trying to fit a healthy lifestyle into your already-packed schedule of work and family responsibilities, you might feel like you're running on fumes most of the time.  And the real downside to those feelings of fatigue (aside from constantly dreaming of a nap) is that when you're exhausted, you're more likely to find excuses for not meeting your fitness goals.
Look, I don't have some magic formula for turning you into the Energizer Bunny.  But I can tell you that what and how you feed your body can have a huge impact on your energy levels.  
With the right fuel, you'd be amazed how much more you can accomplish.  And with the wrong ones?  You're setting yourself up to crash and burn.
Let's take a look at 4 ways your diet is making you tired—  and what you should be doing instead to keep your energy going strong.
You're eating donuts for breakfast.
I love donuts, so I'm not judging you as you're reaching for that bear claw.  But as good as they may be, donuts (and many of those other items in the bakery case) aren't doing your energy levels any favors.
Bakery items and sugary cereals are typically high in sugar and fat, but low in fiber and protein.  So while they might give you an initial burst of energy, they don't provide the quality, sustained energy your body needs to power through your busy day.  They also don't do a great job of keeping you full, meaning you're likely to feel sluggish and hungry sooner than you should.
Instead of opting for that donut, aim for a balanced breakfast of complex carbohydrates— like oats, fruit, or whole grains— and a good source of protein.  You'll start your day feeling full, satisfied, and with energy to spare.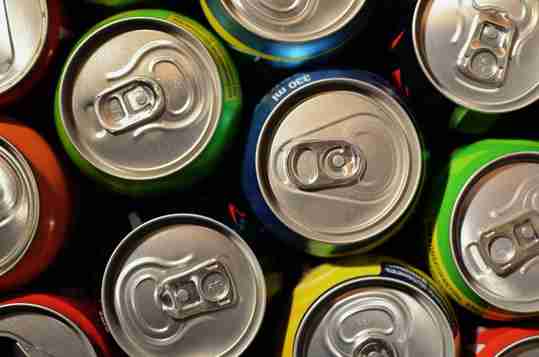 You're downing an energy drink.
When you need a quick pick-me-up, it can be tempting to reach for an energy drink.  After all, they're quick, easy, and can give you a burst of energy when you need it.  But while it's true that the caffeine and sugar in these drinks might make you feel better in the short term, they're really creating the illusion of energy, more than anything else.
Caffeine stimulates the body by binding itself to the receptors in your brain that signal fatigue.  But while this can help keep you going, energy drinks usually contain very high caffeine levels, which can also cause that jittery, anxious feeling you might recognize.  Added to that, these drinks are also typically high in sugar— meaning you feel that initial rush before the inevitable crash.  
And where does that leave you?  Feeling the same— or worse—  than you did to begin with.
If you need that caffeine jolt, try switching to coffee or tea instead.  You'll be getting the same effects, but without the artificially-high caffeine levels or excess sugar.  Also, remember that the effects of caffeine last roughly 6 hours— meaning it's smarter to drink it during the morning and then cut it off for the rest of the day.  This helps to promote quality, more restful sleep.
You're eating a huge lunch. 
By lunchtime you might be starving (especially if you opted for those donuts for breakfast), but a heavy lunch probably isn't doing you any favors in the energy department.
When you overeat, your body increases its insulin production and diverts energy resources to digesting all that food.  Instead of leaving your body feeling well-fueled and ready to tackle the rest of your day, it's more likely to leave you craving a nap.  
To power through your afternoon, it's probably best to pass on that colossal plate of pasta or burger as big as your head.  Instead, opt for more simple fare like a salad packed with veggies and protein, or a sandwich on whole grain bread.  You'll be providing yourself with enough fuel to keep rolling, without overtaxing your gut and leading to increased fatigue.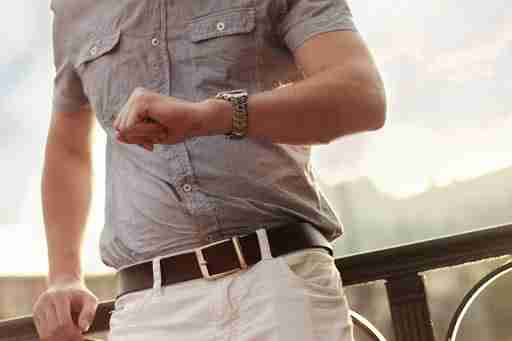 You're skipping meals. 

When you're constantly on the go, it can be tough to squeeze in a meal.  You spend the day plowing through your relentless responsibilities and suddenly you realize it's 5 pm and you haven't eaten since breakfast.  But when you're not providing your body with enough nutrients, it's like triggering the primal panic button.  
Even after thousands of years, the human body just can't kick those instincts it developed back when we were living in caves.  Above all, you are hardwired to survive— and that means slowing your body down when it senses that food is scarce.  One of the first ways it does this is by inducing feelings of fatigue in order to force you to rest and conserve energy. 
To fight off this primal fail-safe, try to consume food frequently throughout the day to give your body a consistent source of available energy.  And that doesn't mean that you necessarily have to carve out time for 6 meals a day.  When you're facing a particularly busy day, come prepared with snacks— nuts, fruit, and yogurt all make quick, easy solutions— to keep your body going strong. 
Here's the bottom line.
Your life probably isn't going to get less busy anytime soon.  That's why it's important to fuel your body with a high-energy diet to keep it going strong. Focus on providing yourself with a steady stream of lean protein, complex carbohydrates, and healthy fats, and you'll have everything you need to power through.  
Have questions?  You can hit me up anytime at jared@nutrithority.com.
Statements made on this website have not been evaluated by the U.S. Food and Drug Administration. Information provided by this website or this company is not a substitute for direct, individual medical treatment or advice. It is the responsibility of you and your healthcare providers to make all decisions regarding your health. Consult with your healthcare providers regarding the diagnosis and treatment of any disease or condition. Products sold on this website are not intended to diagnose, treat, cure, or prevent any disease.