Here Are (More) Answers to Your Burning Fitness Questions (Part 2)
Last week we talked about some of the most common questions that come my way when it comes to fitness and nutrition (if you missed any of these, jump back and check out Part 1 of this series).  
But that was just the tip of the iceberg, so what do you say we dive in for more?
This week we're back to answer more of your most-asked questions to help you get the answers you need.
What are the best fitness options if you can't afford a personal trainer?
Working with a qualified personal trainer is a great way to help you reach your fitness goals.  
A high-quality trainer can offer guidance for structuring your workouts, correct your form and help you avoid injury, and push you when you need it.  Plus, a personal trainer can tailor your effort to meet your specific needs.  
Unfortunately, though, that type of personalized coaching doesn't come cheap.  
But just because a personal trainer might be outside your budget, that doesn't mean you have to settle for some generic, second-rate workout program.
Today there are plenty of options to get a killer workout, even without a trainer in your face pushing you for just one more rep.
If you're working out at a gym, check out what group fitness classes they offer.  And I don't just mean Zumba or 15-minute abs — many fitness centers offer weight lifting or HIIT classes,  giving you access to the same style of workouts you would likely be getting with a trainer. 
You can even find fitness facilities dedicated specifically to group workouts — places like Orange Theory, Club Pilates, or Cyclebar — that can help you push your body to the max and help you see results.
And finally, some trendy workout brands — like Peloton, who is known for their crazy-expensive spin bikes— allow you to subscribe to workouts through their app, no matter what type of equipment you have on hand.  That means you'll be able to get the benefit of the workouts everyone is raving about, without the hefty price tag.
Do I need to workout everyday?
When it comes to getting great results from a fitness program, consistency is the most important factor.  When you commit to putting in hard work, day after day, you're setting yourself on the path to success.
But being consistent doesn't necessarily mean hitting the gym seven days a week.  
Rest and recovery are vital parts of any great fitness program.
It might seem backwards, but the time you devote to rest is actually when your muscles develop and grow.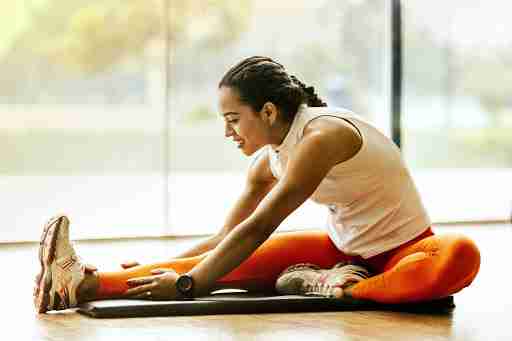 During your workouts — particularly when we're talking strength training — you break down muscle fibers in your body.  As you rest, your body repairs those fibers, creating muscles that come back bigger, better, and ready for action.
(This is why I recommend alternating the days you train each body part — by allowing that muscle group to recover, you are actually promoting its growth.)
Further, when your body isn't getting enough rest you run the risk of over-training.  Left unchecked, this can lead to mental fatigue, exhaustion, and increase the risk of serious injury.
This is why I suggest you build rest and recovery days into your workout schedule.  
But recovery days don't have to mean sitting on the couch all day.  Consider taking an active recovery approach, instead.  
Go for a long walk, easy swim, or spend some time stretching or foam rolling.  These types of activities give your muscles and joints a break, while still helping you to get your body moving and keep your head in the game.
Which is more important — nutrition or exercise?
Nutrition and exercise are two sides of the same coin.  When combined, they help you to build a strong, healthy version of yourself.  
But which one is more important?
Well, that really depends on your individual goals.
If your goal is to decrease body fat, nutrition is king.  
It's absolutely possible to shed pounds without exercise, but you're never going to be able to exercise away a terrible diet.  Exercise can help you add more lean muscle and burn more calories, but your success is ultimately going to be determined by creating a calorie deficit that allows you to burn stored fat.  
On the other hand, if your main goal is to create a stronger, faster body, exercise is what you're after.  
By developing your muscles, improving your balance, and strengthening your heart and lungs, you'll be creating a body that is ready to go at a moment's notice.  Does properly fueling your body help to achieve these goals?  Absolutely.  But the physical exertion of exercise is what's going to really drive your progress.
I'm ready to make a change, but where do I start?
I get tons of questions about the best way to get started.  And whether you're someone new to the fitness game or coming back after a long break, my answer is pretty much the same:  
The best way to get going is just to start.  
I know that sounds overly simple, but it's true.  Fitness is one of those things that gets so much easier once you get out of your own way and just get going.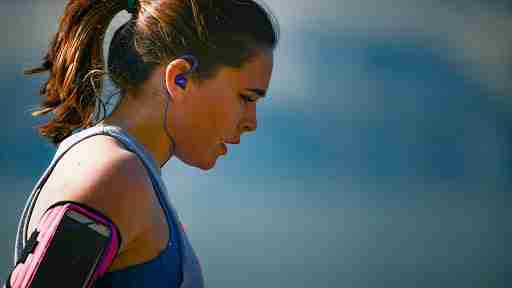 And you don't have to schedule monster gym sessions or log countless miles to start seeing results — something as simple as going for a walk everyday, cutting back on sweets and upping the fruits and veggies, or adding some weights to your routine can add up to big changes over time.
The most important thing is to be consistent.  Results don't happen overnight.
But if you're ready to jump into something a little deeper, here are a few suggestions to get you going.
If you're looking for guidance with a fitness program, turn to an expert.  That can mean a personal trainer, group fitness instructor, or even an online fitness coach.  Also, if you're working out at a gym, check to see if they offer an orientation or evaluation for new or returning members.  This can help you assess where you're starting from, and help to define your path, moving forward.
If you're looking for help in the nutrition department, Nutrithority's Excellence Academy is a great place to dive in.  We designed this program specifically to help you understand the basics of Macronutrients — carbs, protein, and fat — and how to make Macros work for you to reach your fitness goals.  
And if you have any questions about supplements or one of Nutrithority's industry-leading products, don't hesitate to reach out to me here.  I'm always available to help!
Statements made on this website have not been evaluated by the U.S. Food and Drug Administration. Information provided by this website or this company is not a substitute for direct, individual medical treatment or advice. It is the responsibility of you and your healthcare providers to make all decisions regarding your health. Consult with your healthcare providers regarding the diagnosis and treatment of any disease or condition. Products sold on this website are not intended to diagnose, treat, cure, or prevent any disease.