Here Are the Answers to Your Burning Fitness Questions (Part 1)
I've worked in the fitness and nutrition industry for a long time, and people come to me with a lot of questions.
But over the years, I've found that some of these come up more than others — over and over again. And I figured if so many people have the same questions, why not make it easy to find the answers in one place?
For the next two weeks, I'll be answering the questions I hear most often, from both a fitness and nutrition standpoint.  Everything from diet strategies, to types of training, to rest and recovery is on the table.
And if there's something on your mind that I still haven't answered?  Feel free to reach out to me here.  I'm always here to help, however I can!
Are you ready to get rolling?  Let's jump right in.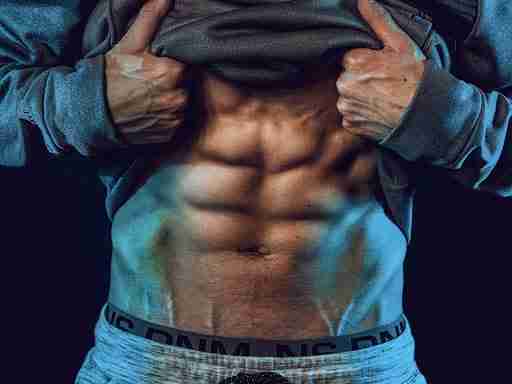 What are the best exercises for a 6-pack?
Ah, the coveted 6-pack.  
No other muscle group symbolizes the perfect physique quite like these monsters of the midsection.
And honestly, it amazes me how often I get asked this question — it's like membership in some exclusive club is up for grabs if only you can figure out the secret formula. 
But what you need to understand is that there's a difference between having a strong core and having a 6-pack.
A strong core is your body's powerhouse.  It allows you to move better, lift more, and get out of bed in the morning without feeling like you're 90.  Want to hit a deadlift PR, master yoga inversions, or add power to your golf swing?  Core strength is what's going to help get you there.
And there are tons of amazing exercises that can be used to strengthen your core.  But unfortunately, you can do hours of planks, crunches, and glute bridges everyday, and it still won't translate to a 6-pack.
Developing your abdominal muscles and SEEING those muscles are two very different things.  There's a reason fitness people love the old cliche, "abs are made in the kitchen" — to have any hope of viewing that 6-pack, you're going to have to get lean enough to actually see your abs.
And that means dialing in your nutrition to lose fat through your midsection.  
But here's the real kicker — even with all the dieting in the world, you still might not get the abs of your dreams.  Genetics also plays a big role in how much definition you're going to see around the middle.  
So instead of focusing on the almighty 6-pack, why not aim to build the strongest core possible, instead?  It will keep you in the game long after you lose interest in looking good without your shirt on!
Keto? Intermittent Fasting? Macros? How do I know which diet is best?
It might seem like any direction you turn there are a million diet options in your face.  And what makes it even more confusing is that they all seem to have very different rules.  
Should you eat low carb?  No carb?  High carb? 
Is when you eat — in other words, intermittent fasting — more important than what you eat?  
Are plant-based diets healthier for you?
Believe it or not, I can make it pretty simple for you:  
The best diet is the one you stick with.
Each of these diets (and the tons of other options that are out there) have pros and cons.  As long as you're not subscribing to dangerous nutritional methods that can endanger your health, it really comes down to personal preference.  A successful diet is one that works best for you and your lifestyle.
That said, here are a few things I suggest considering when you choose a method of dieting:
Is eating this way sustainable over a period of time?  (For instance, if cutting carbs is going to kill you after a week or two, it's probably not the best option for you.)
Will this diet keep me from participating in the activities I enjoy? 
How much flexibility do I need?  Is this diet too restrictive or demanding to fit my lifestyle?
At the end of the day, what really matters is consistency when it comes to any nutritional program.  By doing some research, taking a look at what will work best for your lifestyle, and asking your doctor to weigh-in if you have any underlying health conditions, you can find the method that will give you the best chance for success.
Will lifting weights make me "bulky"?
This one comes primarily from women (I honestly don't know that I've ever had a guy ask me this), but it blows my mind how many people believe you will suddenly develop the physique of a bodybuilder if you dare to pick up something heavier than a five-pound dumbbell. 
Seriously, I would shout this from the rooftops if I could:  LIFTING WEIGHTS WILL NOT MAKE YOU "BULKY"!
As someone who has a background in both competing as a bodybuilder and coaching other bodybuilders,  I promise you I know what I'm talking about.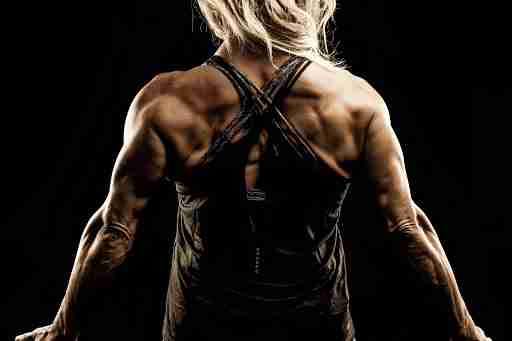 The men and women you see on the cover of bodybuilding magazines have devoted days, weeks, months, and YEARS to develop their physique.  
They have sacrificed hours to meal prepping and training to see those results.  Their entire lives revolve around the development of their bodies.  And even with all the preparation in the world, looking like Mr. or Ms. Olympia still comes down to genetics.
So now that I've gotten that off my chest, let me tell you what DOES happen when you start lifting weights:
Because your body has to feed your growing muscles, weightlifting boosts your metabolism.  This translates to burning more fat.
You develop shapely arms, legs, and more as you lose fat, instead of having that "skinny fat" appearance. 
Your body will grow stronger, meaning you can lead a more active lifestyle, and everyday activities — from hauling groceries to carrying your kids up to bed — become much easier.
You'll move better and help to prevent injuries.  Strengthening your muscles helps to take the strain off your joints and allows your body to move more efficiently, helping to lower your risk for injury and decrease joint pain.
So no, you won't get "bulky".  But you will look, feel, and move better.  Seems like a no-brainer to me.
What are the biggest mistakes people make at the gym?
Without question, the biggest mistake I see people making at the gym is using the equipment incorrectly.  
Now I'm not talking about using it differently.  You can adapt certain pieces of equipment to work a muscle in a different way, or to train an entirely different muscle group.  And while this might look crazy sometimes, thinking outside the box can be very effective if you know what you're doing.
What I'm talking about is using the equipment in a way that can cause injury to you or damage the equipment, itself.
I'm sure we've all seen the crazy videos of people doing some wild stuff on gym equipment, and this is an extreme example of the nonsense people get up to.  But it also doesn't have to be that extreme to have bad results.
The most common thing I see people doing is using poor form, trying to add too much weight for their skill level, or slamming or dropping the weights.
This type of behavior can lead to nasty injuries, both to yourself and others around you, or can put a piece of equipment out of commission. 
If you're not sure that you're using a piece of equipment correctly, don't hesitate to ask one of the gym employees — they're there to help.  Many gyms even offer an orientation for the equipment and facilities, if you're a newcomer who needs some direction.
And remember — there's no shame in asking for help.  But there is shame in being caught on a viral, gym-fail highlight reel!
(So that's it for this week, but we're just getting started.  Check back next week for answers to more of your fitness and nutrition questions during round two!) 
Statements made on this website have not been evaluated by the U.S. Food and Drug Administration. Information provided by this website or this company is not a substitute for direct, individual medical treatment or advice. It is the responsibility of you and your healthcare providers to make all decisions regarding your health. Consult with your healthcare providers regarding the diagnosis and treatment of any disease or condition. Products sold on this website are not intended to diagnose, treat, cure, or prevent any disease.