The Fat-Loss, Muscle-Growth Escalator — Why You Can't Ride It Both Ways
Hey Jared, what's the best way to lose fat and build muscle?
It's amazing how often I get this question.  In fact, it's probably the number one thing people ask me when we're talking about their fitness goals.
And it's a reasonable question.
You probably understand that having a great physique doesn't simply mean getting as skinny as possible — you also need developed muscles to get that fit, healthy look.
So if you're devoting time to consistently working out and eating right, doesn't it make sense to work on both of those goals — losing fat and gaining muscle — at the same time?
Unfortunately, it doesn't work that way.  
Losing fat and building muscle are opposite processes that each require a different approach. It's kind of like trying to ride an escalator — it doesn't matter whether you choose to go up or down, but you can't do both at the same time.
Let's have a look at what it takes to lose fat and build muscle to help you decide which direction to ride first.
Fat Loss — Going Down
Fat loss is a numbers game.  If you want to lose fat, your body needs to burn more calories than you consume.
The primary way to lose fat is by restricting the number of calories you eat.  We call this eating at a deficit.  When you eat at a deficit, your body needs more calories to function than you're taking in, so it taps into its stored energy. (In other words, your body starts pulling energy from those love handles its been saving for a rainy day).
But don't start any ideas about eating 500 calories a day to drop those extra pounds — your body is smarter than that.  Your body understands what it needs to survive (definitely more than 500 calories), and its number one priority is keeping you alive.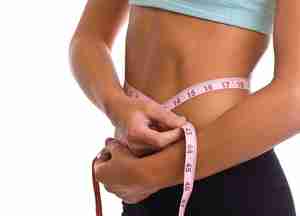 That means if you're consistently eating too few calories, your body will start to slow down its processes — like your digestive and reproductive systems — and start hoarding energy in the form of fat.  

This is the reason extreme diets don't work in the long run — while your body might shed a few pounds in the very beginning, it quickly adapts and goes into storage mode (and why crash diets usually result in you gaining all the weight back, plus 10 pounds.)
To effectively lose fat, cutting calories needs a slow and steady approach.  For most people, that means starting to cut your calories by 10-15%.  (In other words, someone who burns about 2000 calories a day should reduce their intake by 200-300 calories.  This allows your body to tap into its stored fat without going into panic mode.)  
After a few weeks you can drop down to a slightly larger deficit, but remember — you can't eat at a deficit for ever.  Eventually your body will adjust and stop burning those extra calories.  After a few weeks of cutting, you should return slowly return to your maintenance calories to give your body a chance to recover.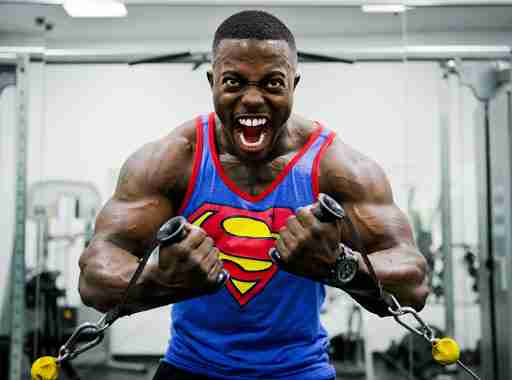 Muscle Gain — Going Up
So now that we've talked about burning fat, what does it take to build muscle?
Well, building muscle effectively requires a specific approach to weight training and building in plenty of quality recovery time.  But lets save that for a different post.
So lets talk about the last key component of building muscle, instead.
Any guesses what it might be???
Nope, sorry, its not how good you get at taking gym selfies.  It's what you choose to put in your mouth.
Unlike losing fat, which requires cutting back on calories, gaining muscle requires you to feed your body to make those muscles grow.  Without proper nutrition — especially plenty of protein — you're not going to make much progress.
And its not just growing muscles that takes plenty of fuel, its keeping them, too.
We talked about how smart your body is — that it begins to shut down systems and store energy when it senses food might be growing scarce (in other words, when you eat at a calorie deficit).  Well, it takes a toll on your muscle mass, too.  
Your body isn't concerned with the size of your lats or how good you look in a swimsuit — all it cares about is doing what it takes to keep you kicking.
When you begin cutting calories, your body begins to shed excess muscle.  Much like it slows down your digestion and other systems to conserve energy, it also drops any muscle mass that could drain your energy reserves.
This is the reason bodybuilders have a bulking phase and a cutting phase as they prepare for competition.  During the bulking phase they increase their daily calories in order to put on as much muscle as possible — knowing that their cutting phase is going to strip away a lot of that mass.
This doesn't mean you can't have a lean, musclular body.  It just means that you can't grow and shrink at the same time.
So Which Direction Do You Ride?
How you approach the fat vs. muscle approach really depends on your goals.  
Do you have a lot of excess fat to lose?  Is your weight starting to affect your health?  If so, its probably best to concentrate on dropping some fat, first.
Are you close to a healthy fat range, but are looking to create a more sculpted physique?  Go ahead and dive into muscle-building mode.
And remember, just because you choose to cut your calories, that doesn't mean you'll stay in a deficit forever.  After a short period of cutting, your body needs to return to its maintenance-calorie level to avoid the panic-mode shutdown.  
Commit to a balanced cycle of fat loss and muscle building, and you'll be on the way to the body of your dreams before you know it.
Statements made on this website have not been evaluated by the U.S. Food and Drug Administration. Information provided by this website or this company is not a substitute for direct, individual medical treatment or advice. It is the responsibility of you and your healthcare providers to make all decisions regarding your health. Consult with your healthcare providers regarding the diagnosis and treatment of any disease or condition. Products sold on this website are not intended to diagnose, treat, cure, or prevent any disease.