Are You Guilty of These Resolution-Making Mistakes?

After the chaos of the holidays (not to mention the stress and uncertainty of the last few years), the beginning of a new year probably feels like a much-needed clean slate.  For many of us, it feels like a time to regroup, reorganize, and make some positive adjustments to our lifestyle.  Enter the New Year's Resolution.
But while the idea of resolution is great, the reality is a little less encouraging— about 80 percent of resolutions fail (most by mid-February).  And if you have a less-than-stellar resolution track record, that number might have you wondering "what's the point of even trying?" 
Well, I'm here to tell you that you should keep trying.  That spark of motivation that comes with a new year has the potential to snowball into something amazing, but it takes the right approach.  Check out 4 resolution-making mistakes you've probably been making, and what you should be doing instead to finally set yourself up for success this coming year.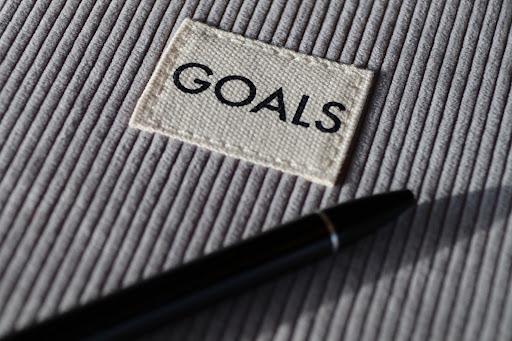 The goal you set isn't specific enough.

One of the most common mistakes I see people make is setting a goal that is too broad or vague.  I constantly hear that people want to "lose weight" or "eat healthy", instead of choosing a specific outcome and creating a plan of action to achieve it.   
For the best chance of success, you should outline a specific plan that includes an if/then statement.  Here's an example of what I mean:
"I am going to workout before work Monday-Thursday.  If I must miss a workout on one of those days, then I will make-up the workout on Friday morning."
With this type of plan, you not only set a very specific goal for yourself, you also have a course of action for any hiccups that might happen.  Instead of worrying about the big picture — weight-loss — all you have to do is focus on that one workout each day to help you move the needle.
You have unrealistic expectations for a single resolution.
It's great to aim high— pushing yourself is an important part of growth and self-improvement.  But when it comes to goal setting, bigger isn't always better.  In fact, if the goal you're setting is too ambitious, there's a good chance you'll be setting yourself up for failure. And the result of falling short of that big goal? Feelings of failure or shame that leave you in the same place — or worse — that you started.
Instead of saddling yourself with a huge, overwhelming objective, try breaking it up into smaller pieces.  You might want to lose 50 pounds overall, but that doesn't happen overnight (no matter what a social media influencer might tell you).  So instead, why not break that goal into 5-10 pound increments?  Hitting each small goal will leave you feeling motivated and empowered, while also helping you to build habits that support a healthy lifestyle along the way.  And before you know it, you might just find yourself reaching (or surpassing) the goal you originally had in mind.
You look for perfection over progress.

When it comes to goal-setting, people often focus on adopting perfect behaviors:  hitting macros on the dot each day, going to the gym seven days a week, running 5 miles everyday, and so on.  But while these are noble ideas, in theory, they're also pretty unrealistic to keep up with for an extended period of time.  And for people who struggle with perfectionism, any hitch in their routine or schedule has the potential to throw things completely off course.  Suddenly, that all or nothing attitude sends everything out of control, making your goal feel out of reach.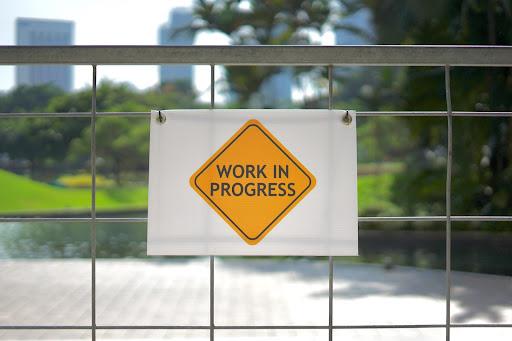 Instead of worrying about doing things perfectly, just focus on putting one foot in front of the other and building resiliency when it comes to goal setting.  If you have a day where you just can't resist the cookies in the break room or you miss the gym, don't let it stress you out.  Instead, focus your energy on course correcting to do the next right thing.  Commit to your next workout.  Choose to pass on the after-dinner dessert.  Refocus and move on.  This allows you to take a progressive approach to reaching your goal instead of stressing over a perfect outcome.

You're trying to deprive yourself.
This one is particularly tricky because it seems like you're doing the right thing— cutting out the "junk" in order to improve your health.  And there's no question that cutting back on things like sugar, fat, or alcohol can have a positive impact, so what's the problem?
It's not what you're cutting out that's the issue— chances are you're going to need to tighten things up in the nutrition department to reach your goals.  The problem is that when we cut out entire food groups, we tend to start labeling foods as either "good" or "bad".  And unfortunately, the things we love — like sweets, or pizza, or the occasional cocktail — end up in the "bad" category.  There's a lot of psychology behind this, but here's the long and short of it:  depriving yourself of "bad" foods ultimately leads to more intense cravings for those foods, especially in the short term (which is where most "diets" land).  This can lead to binging behaviors, which is usually a recipe for resolution failure.
This year, why not skip the self-punishment routine and set yourself up for success, instead?  The key is to focus on portion control instead of completely cutting out "bad" foods.  Maybe that means planning an oreo or two into your day, scheduling a meal to treat yourself each week, or making sure that a slice of pizza is accompanied by a plate of veggies to help fill you up.  This way, you'll keep making progress without punishing yourself along the way.
Statements made on this website have not been evaluated by the U.S. Food and Drug Administration. Information provided by this website or this company is not a substitute for direct, individual medical treatment or advice. It is the responsibility of you and your healthcare providers to make all decisions regarding your health. Consult with your healthcare providers regarding the diagnosis and treatment of any disease or condition. Products sold on this website are not intended to diagnose, treat, cure, or prevent any disease.