Are These Limiting Beliefs Keeping You From Fitness Success?

The stories you tell yourself can have a huge impact on your life.  
When you tell yourself that you can't do something, or you shouldn't do something, or you must do something you're exhibiting a limiting belief.  Limiting beliefs convince you that something is the absolute truth (even when there's evidence to the contrary).  
But life isn't a series of absolutes.  In fact, it's often the people who come at a problem or challenge from different directions who have the most success.  And the reality is that those limiting beliefs you're holding onto might be standing in the way of making real progress.
Whether it's the "gurus" on social media, the know-it-alls at the gym, or just the average guy on the street, people come to me all the time with limiting fitness beliefs.  To them, there is only one correct approach— and no amount of science, experience, or good ole' trial-and-error is going to convince them otherwise.  
These are some of the most common limiting beliefs I hear. Are any of these standing in the way of your fitness success?
Only marathon training sessions get results.
Too often, I hear people tell me they don't workout because they don't have hours to spend at the gym every week.  But here's the key point they're missing:  every little bit counts.  Everytime you choose to move your body, you move the needle towards your goal, even with a 10-minute micro training session. Sure, in a perfect world you might be able to devote hours to training each day— but if you're letting that stop you from moving your body at all, you're missing a huge opportunity to make a change.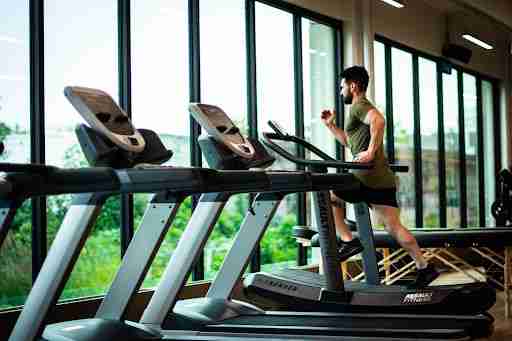 Cardio is the best way to lose weight.
Cardio workouts are a great weapon to have in your arsenal, but if you're using cardio as your primary tool for weight loss it might be time to rethink your strategy. 
Because here's the truth— hands down, the best way to burn fat is by increasing your muscle mass.  The more muscle you have, the more calories you burn both during your workouts and afterwards as your body recovers. 
Muscle is like an engine that is constantly running, and it's happy to use stored-up fat as fuel.  If you're looking for a boost in the fat-burning department, try skipping the treadmill and hit the weights instead.
Workouts need to be complicated to be effective.
Somewhere along the line, somebody probably convinced you that more is better when it comes to your workouts:  more weights, more equipment, and new (and expensive) fitness facilities on every corner .  And while none of those things are necessarily bad— most of us love a little variety in our workouts, after all— they can make it easy to forget just how effective basic movements can be.  By mastering a few essential movements like squats, pushups, pull-ups, lunges, planks, you can create plenty of challenging workout combinations for any skill level.
I hate (fill in the blank) training, but it's the only thing that works.
Not everyone loves lifting weights at the gym.  Or pounding the pavement for long runs.  Or doing yoga. But here's the thing— here's no such thing as the perfect type of exercise.  If what you're doing feels more like a punishment than an activity you enjoy, go out and find something else!  At the end of the day, the best workout is the one you stick with.  And when you find a type of fitness that you truly enjoy, you'll be much more likely to stay the course and be consistent.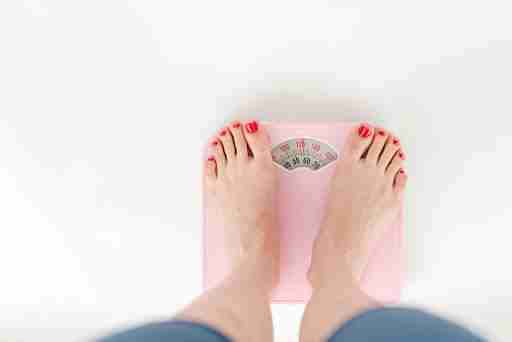 If I'm not losing weight quickly, the program isn't working.

The internet can provide a wealth of resources when it comes to researching fitness and nutrition.  But it's also given rise to some pretty toxic content when it comes to body image and what to expect from healthy weight loss.  Sure, we would all love to burn 20 pounds of fat overnight, but that's not realistic (or healthy).  So don't make the mistake of thinking that an effective program will yield quick weight loss. In fact, you're most likely to lose weight and keep it off with a much slower approach.  Be wary of any program that promises extreme results in a short period of time— if fat loss is your goal, 1-2 pounds a week is a healthy range.
Short-term programs are worthless.
I know, I just said that you should avoid workouts that promise big results in a short amount of time.  But I'm not talking about programs that promise to drop 30 pounds in 30 days, here. I'm talking about how you can effectively use a short-term program to help spark motivation and form new habits around exercise.  While they might not overhaul your physique, short-term setups like a 14-day plank challenge or a 30-day pull-up program are the perfect way to get your fitness journey moving in the right direction.  Not only will you have the satisfaction of crossing the finish line at the end, but you'll be setting yourself up for your next fitness adventure.
I've missed a few workouts, it's time to give up.
Whether you're battling an injury, taking a vacation, or just dealing with a busy period in your life, you're going to have times when getting your workouts just don't happen.  The good news is that all that work isn't getting thrown out the window.  I tell people you have roughly a month before all that hard-earned progress really starts to decline.  But here's the bad news— the longer you stay away, the tougher it is to get back into the swing of things.  That's why it's important to stay connected to your program however you can.  That might mean modifying your workouts to accommodate your injury or committing to a 30-minute walk on those days you have to skip the gym.  Whatever it is, keep coming back.  It's never too late to keep moving forward.
Statements made on this website have not been evaluated by the U.S. Food and Drug Administration. Information provided by this website or this company is not a substitute for direct, individual medical treatment or advice. It is the responsibility of you and your healthcare providers to make all decisions regarding your health. Consult with your healthcare providers regarding the diagnosis and treatment of any disease or condition. Products sold on this website are not intended to diagnose, treat, cure, or prevent any disease.