Here's a Simple Trick That Can Help You Double Your Weight-Loss

Have you ever felt like you're making all the "right" choices, but you can't get the scale to move?  I hear this a lot from clients that are new to working with me and I always respond with one question:  "Are you keeping a food diary?"
Because if there's one trick I have up my sleeve to help my clients improve their eating habits and get better results, logging their food is the first thing I suggest.  But you don't have to take my word for it.  Research has shown that the simple act of recording what you eat can have a huge return— people who keep a food diary have been shown to lose two times the amount of weight as people who didn't log their food.
And yes, I know the process might seem intimidating — and tedious — at first. I mean, who wants to waste time in your already-busy day logging every bite of food you take, right?  But not only is the actual process not as complicated as people think, it can have a HUGE impact on your weight-loss results (plus, it's amazing how quickly tracking your food becomes second nature, I promise).
Let's take a look at exactly why food diaries are so effective and what you need to know to get started ASAP.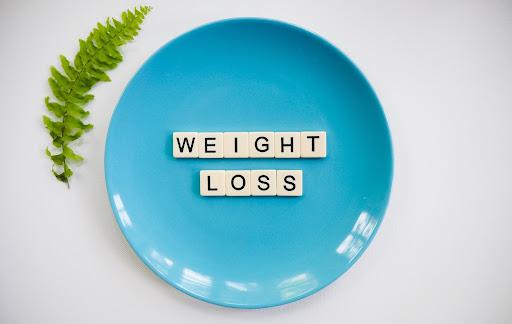 Why does a food diary have so much impact on your weight-loss success?

A food diary helps to hold you accountable.
It might not seem like a big deal to have a handful of chips, or a nibble of a cookie, or the last bite of your kid's mac and cheese throughout the day.  But that stuff can add up fast.  So the reality is that while you may think you're eating something like 2000 calories, the actual number is much higher.  
That's one of the biggest ways a food diary can help you get things under control— recording your food not only keeps you from forgetting all those little bites, licks, and tastes (BLTs) you've eaten, but it can also help to discourage you from mindlessly eating by calling your attention to the habit.  
A food diary can help you identify trends in your behavior. 

Not only can a food diary help you cut down on the mindless eating, but it can also help you identify trends that might be keeping you from having success.  
Logging can help you recognize that you're starving all day when you skip breakfast, leading to unhealthy binging at night.  It can show you that you're always hungry after leg day, meaning you might want to increase your calories on those days to help your body refuel.  Or maybe it shows that you're always dragging around 4 pm, where a balanced snack could give you some much-needed energy to power through the rest of your day.   
But a food log isn't just used to help identify negative trends— it can also help to show you when you're killing it, too.  After dialing in your nutrition and tracking it for a few weeks, maybe you've seen a drop on the scale or an increase in strength.  That log can help you understand that what you're doing is working (and hopefully help to keep you motivated and moving forward).
A food diary can help you make adjustments to your plan, as needed.
Just like a food diary can show you when things are going well, it can also be an objective way to help you understand when it's time to make adjustments. If you've been eating in a deficit for several weeks with little change on the scale, your diary can help to indicate that it might be time to decrease your food intake.  If you're trying to increase strength or build muscle and you suddenly stop seeing progress, a consistent log can show that you should be eating more food if you want to achieve your goal.  
No matter what your goal is, you're not going to succeed without the proper nutrition— keeping a consistent log of what you're eating helps to take the guesswork out of the equation.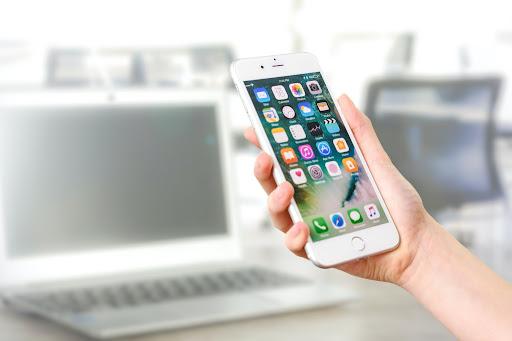 So, how do you keep a food diary?

Okay, so you've decided to give this food diary idea a shot— here's what you need to be successful.
Find the format that works best for you.
Should you keep an old-fashioned pen-and-paper diary, or should you opt for an app?  There are pros and cons to both, so in the end, it really comes down to personal preference. 
Apps, like MyFitnessPal, are a convenient, easy method of logging that's always at your fingertips.  Because you can download it right to your phone or other device, it's likely always available and eliminates the need to carry an extra "thing" with you.  
Most food-tracking apps also have the ability to customize your nutritional preference — from calories, to specific macros, to hydration, and more — making them a streamlined way to keep tabs on your eating habits.
But that doesn't mean you should count out logging your food the good, old-fashioned way— by making a list.  Not only is writing down your food incredibly satisfying, it also means that you're not at the mercy of battery power, crashes, or other mishaps that seem to come along with technology.  Plus, there's science to back up the benefits of writing things down.  Research has shown that writing by hand triggers more robust brain activity and stronger neural encoding, meaning the physical act of handwriting your diary can help form stronger habits and memories related to food.
Log your food right away.
It might be tempting to wait until the end of the day to write your food down, but this "recap" approach can lead to inaccuracies that hinder your progress.  Afterall, it's easy to forget those 3 bites of a donut you took at 9 am or that extra helping of fries you had at dinner because you were still hungry.  Instead of being at the mercy of your memory after a long day (and let's face it, you've got enough other things to worry about), commit to logging your food as soon as you eat, even if it's just a bite or taste here and there.
Don't skip the "extras".
Remember those BLTs we talked about earlier?  They can seriously derail your progress if you're not accounting for them as part of your daily food intake.  
You might not give your favorite pumpkin spice coffee creamer a thought, but a healthy splash of that daily creamer can add up to as much as a pound's worth of calories over the course of a month.  The same goes for the sauce from your favorite chicken joint, or the dressing you're pouring on your salad.
I'm not saying you shouldn't enjoy those things, you just need to account for them so you can get an accurate picture of how much you're really eating.  
Log your weight (if you're tracking).
If you're tracking your weight — whether it's daily, weekly, or monthly — make sure to jot that down in your food diary, as well.  This serves as an added layer of data and can be especially helpful when it comes to analyzing trends in your body composition.  It can also help you to identify how other changes, like hormonal fluctuations or lifestyle factors (like a vacation), impact the scale.  By putting your weight alongside your food, it's easier to identify the big picture and make changes, as necessary.
Make a note of your moods.
Most people find that their food habits are strongly tied to their mood.  When you're in a good frame of mind, you might have noticed that it's easier to stay motivated and stick to a nutritional program.  But when there are excessive mental stressors in your life, you may find yourself turning to the "comfort" of foods that don't exactly fit your plan.  That's why it can be especially effective to log your moods along with your food.
This allows you to see trends in how your moods influence your eating.  Maybe you find yourself binging more when you're especially hungry or tired.  Maybe you have a habit of sticking to your program early in the quarter, but have trouble once your workload increases during that end-of-quarter push.  Maybe the joy of the holiday season leads to a little too much celebrating.  Or maybe you see that planning and prepping your meals has alleviated some of the pressure surrounding food, leading to improved moods (we're not always looking for the negative stuff, folks).
By understanding your personal behavior and thought patterns, you can begin to devise a food strategy to deal with those bad moods or particularly stressful times— helping to form better habits and keep your nutritional plans on track.
So what comes next?
Okay, so you've got a handle on the how part of logging your food— but do you need help understanding what you should be eating in the first place?  Be sure to head over to Nutrithority's Excellence Academy for amazing resources to help you get started creating a personalized nutrition plan to meet your specific needs.  It's your comprehensive source for everything macros, and best of all— it's free!  Check it out and let me know what you think at jared@nutrithority.com.
Statements made on this website have not been evaluated by the U.S. Food and Drug Administration. Information provided by this website or this company is not a substitute for direct, individual medical treatment or advice. It is the responsibility of you and your healthcare providers to make all decisions regarding your health. Consult with your healthcare providers regarding the diagnosis and treatment of any disease or condition. Products sold on this website are not intended to diagnose, treat, cure, or prevent any disease.