6 Hot-Weather Walking Hacks to Help You Keep Your Cool This Summer.

Summer is the perfect time to spend some extra time outdoors.  And what better way to get outside and up your activity level than by adding more walks into your daily fitness routine?  But while the warm weather might have the great outdoors calling your name, temperatures can increase as the season goes on to uncomfortable— if not downright dangerous— levels.
But just because it's getting hotter, that doesn't mean you have to give up on all the benefits of an outdoor walk.  Here are 6 hot-weather walking hacks to help you beat the heat while you're logging those miles.
Head outside earlier in the morning or later at night.
Getting your steps in during your lunch break is a great option during the cooler months, but when temperatures start to climb, that midday stroll can turn pretty miserable (and even dangerous on the more extreme end of the thermometer). Instead of punishing yourself during the hottest part of the day, consider switching gears to walk during the early morning or evening, instead.
And not only will you be giving your body a break from the heat— walking during these times has some added benefits, as well. Research suggests that early morning sun exposure is linked to lower body mass index (BMI) scores. And those evening walks? Walking after a meal can aid in digestion and help to lower glycemic levels— an especially important factor for people at risk for Diabetes.
Opt for something in addition to water. 
Water might be the gold standard for hydration, but when you're taxing your body in extreme temperatures, you'll probably want to consider something more than plain, old H2O.
I mean, sure— sweating might be a sign of a great workout.  But it's also a sign of your body losing some of the important minerals it needs to function properly.  To replenish everything you're losing during those sweaty summer strolls, plan to consume a quality electrolyte beverage during or after your workouts.
Don't rely on just those electrolytes to get you through the day, though.  Drinking water throughout the day, as well as during exercise, is the best way to make sure your body stays properly hydrated and ready to keep pushing through those hot summer workouts.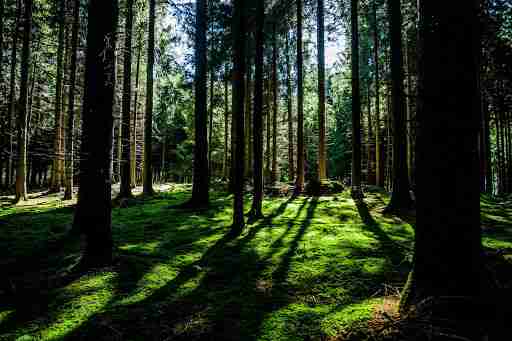 Scout some shade.
Taking a walk around the block is a great way to get your steps in, but unless your path is lined with shady trees, it might not be the best option when temperatures rise.  Added to that, asphalt absorbs and stores heat, meaning those city streets or neighborhood sidewalks might make you feel like you're boiling.
Instead of suffering, scout out some cooler options for your walks.  See if your community has trails or multi-use paths with areas out of direct sunlight.  Or see if there are neighborhoods in your area with tree-lined streets to provide you with some relief from the heat.  Not only is this a great way to stay cool, but a change of scenery might make for an extra enjoyable walk.
Divide and conquer.
Long-distance walking has a ton of benefits, but it might be a struggle to get those high mileage walks in during the warmer months (especially if you're not much of an early riser).  But just because it might be too warm to go for a 2-hour walk in the middle of the day, that doesn't mean you have to cut back on your mileage— you just have to get creative.  
Instead of walking in one block, why not divide your miles into multiple sessions?  Consider starting your day with half your miles and finish the second half at the end of the day when the weather is cooler.  Or why not hit the great outdoors for half your miles before heading inside to finish up on the treadmill?  With just a little bit of thought, you'll have no problem balancing the heat while keeping your goals on track.
Dress for the weather.
Cotton t-shirts, sweats, and dark, spandex leggings might be great for walking in the spring and fall, but they're not an ideal combo when it comes to warm-weather workouts.  These types of clothes trap heat and soak up sweat, leaving you feeling overheated and pretty gross, all around.
Instead, it's worth it to invest in workout clothes that are designed to keep you comfortable in hot weather.  Think moisture wicking fabrics in light colors, shorts, and tanks or light-weight t-shirts.  You might also consider adding a light, breathable hat or visor to your wardrobe, to help keep the hot sun off your face.  No, it won't completely eliminate the heat— but with the right gear, your outdoor workouts are going to be a lot more comfortable.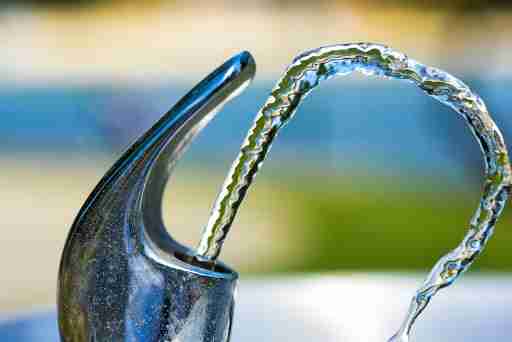 Get strategic with your route.
When it comes to hot-weather walks, hydration is key.  But who wants to carry multiple bottles of water during a long walk?  
Thankfully, you can keep yourself hydrated and still have your hands free— all it takes is a little strategic planning. 
Plan ahead and choose a route that has access to water fountains, especially if you're planning to walk for an hour or more.  Then, commit to stopping for a drink every time you pass a fountain, even if you're not feeling super thirsty.  
Statements made on this website have not been evaluated by the U.S. Food and Drug Administration. Information provided by this website or this company is not a substitute for direct, individual medical treatment or advice. It is the responsibility of you and your healthcare providers to make all decisions regarding your health. Consult with your healthcare providers regarding the diagnosis and treatment of any disease or condition. Products sold on this website are not intended to diagnose, treat, cure, or prevent any disease.