5 Things To Avoid If You're New To Fitness
If you're a fitness newbie, the hardest part of getting in shape is knowing who to trust. While there's a lot of bad information out there, there's also a lot of good information that's just not meant for you yet. I'm here to separate the fact from the fiction and help you find the smoothest path to results. In this case, that means avoiding these 5 things until you have a stronger foundation.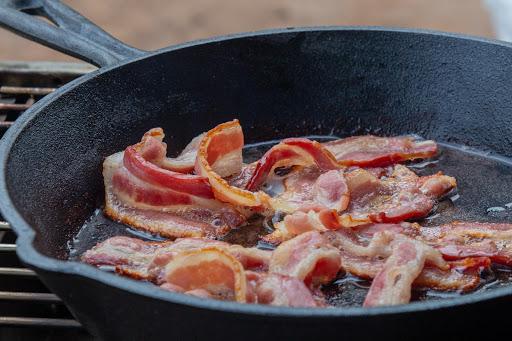 Ketogenic Diet
Keto has been around forever. When I was a kid it was the Atkins Diet, and it was enormously popular. My parents were doing it, and so were all the other parents that I knew. It was almost a diet of bacon and pork rinds. What could go wrong?
The problem with keto isn't that it doesn't work— it's that it doesn't work any better than anything else. There's nothing magical about a ketogenic diet other than you're switching from using glucose to using ketones as your energy source (and that part takes awhile and can make you feel awful). That doesn't mean you burn fat faster or easier from stored triglycerides (body fat).
Keto is also super rigid. Carbs are completely eliminated even to the point of checking seasonings, sauces, etc. for carbohydrates. If you eat too many carbs (or too much protein), you will have trouble getting into ketosis and you'll feel miserable for longer.
Lots Of Cardio
Cardio is a great tool for burning calories, but it's not the solution to your fat loss problems. If you focus on cardio in the beginning for weight loss, you're going to make everything harder in the future. That's because as you do more cardio, you get more efficient at it.
Being efficient at cardio means that you ultimately burn fewer calories when doing the same amount of cardio. That's how our bodies work— we adapt to stress over time. Adapting to cardio means we get better at using fewer calories to get the work done.
So once you start relying on cardio for fat loss, you're going to have to do more cardio, and then more cardio, and eventually you'll give up or become a marathon runner...
The solution is to use as little cardio as possible in the beginning. Focus on your diet, be active, and lift weights for weight loss. That's losing weight the right way— by leaving options on the table. That way, cardio can be used as a tool to speed things up or break plateaus when necessary.
Just don't rely on cardio— learn how to eat from the beginning.
Fat Burners
Well, this is ironic. Yes, fat burners are great and they help— but they are not the answer in the beginning. Much like cardio, many people rely on their fat burners for their results. That means once they stop taking the fat burners, most of the weight is going to come back.
That's because the appetite suppression is temporary. The metabolism boost is temporary. The results are temporary. If you're relying on those things to help you drop weight, once the fat burners are gone you're just going to gain the weight back.
So don't rely on fat burners. Use them as a tool when you need help. Use them to enhance the fat loss that you're already doing. Use them when you're getting tired or need help sticking to your diet. Don't use them as the reason you're starting a diet or how you're going to lose weight.
Build a solid foundation first.
Advanced Workout Plans
There's a million influencers offering you their workout plans and telling you that's the key to your results. It's not. The secret to your results is effort, consistency, and adaptation. The workout plans that have you jumping from exercise to exercise, machine to machine, back and forth are not going to be more effective than any others.
Keep it simple. Find something that works for your schedule and helps you get stronger over time. Then put in the time, and you'll be amazed to see the results you're capable of. 
Changing Everything All At Once
I get it, I was one of these people as well. We get motivated, we want to make a change to our lives. We're ready to change everything up. New diet, new workouts, new cardio sessions, new supplements, basically a whole new lifestyle.
It's a trap. Don't do it.
You see, it's like a house of cards. When we stack everything up all at once, all it takes is one mistake for things to come crashing down... and that's what happens. Something happens to our schedule, one of our kids, at work, and all of the new habits we're trying to implement come grinding to a halt.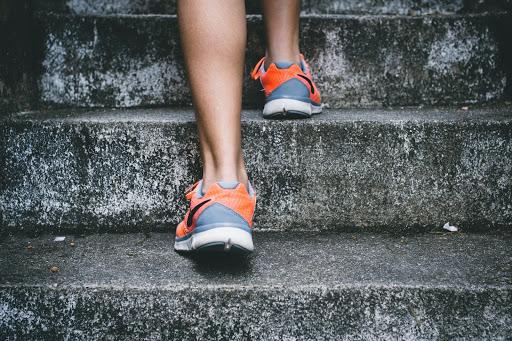 When you try to start everything at once, that's going to happen. So if you're new, start small. Figure out the small changes you can make that move you in the right direction that are easy to stick to. Use your results as motivation within your current lifestyle to make small, easy changes that you know you can stick to.
You don't have to go to the gym 4 days per week, it's absolutely okay to start with 2.
You don't have to eat perfect, it's absolutely okay to start with just eliminating soda for awhile.
Build up gradually. While you might think you need to be perfect to get results, that's not true. Focus on the things that you can do consistently, and start small if you need to.
Statements made on this website have not been evaluated by the U.S. Food and Drug Administration. Information provided by this website or this company is not a substitute for direct, individual medical treatment or advice. It is the responsibility of you and your healthcare providers to make all decisions regarding your health. Consult with your healthcare providers regarding the diagnosis and treatment of any disease or condition. Products sold on this website are not intended to diagnose, treat, cure, or prevent any disease.