5 Mindset Roadblocks That Are Keeping You From Reaching Your Goals

Making positive lifestyle changes is an emotional roller coaster, especially when it comes to weight loss. One minute you're coasting along and the next thing you know, it all feels like a huge, uphill climb.
But just because your journey is going to have ups and downs, that doesn't mean you should let your mind make things harder than they need to be.  In fact, the right mindset can make all the difference between success and failure.  
Get out of your own way by avoiding these 5 mindset roadblocks and keep yourself on the path to reaching your goals.
"I need to earn my food."
There's nothing wrong with using rewards to help you stay motivated.  
Maybe you plan to treat yourself with a new pair of running shoes after your log so many miles.  Or you decide to schedule a massage after hitting your macros for 30 days straight.   And even an upcoming event— like a vacation or a wedding— can be a great way to keep yourself accountable, knowing that you'll be indulging at the end of the road.  
But if you're using food as a reward for workouts on a daily basis, you're heading down a dangerous path.
Food is a basic need.  It's what your body requires to function properly and stay healthy.  It isn't something to be earned based on whether or not you did cardio this morning.  This type of thinking can lead to resentment and disappointment overtime, and eventually, it can start to make your workouts feel like a punishment.  
Instead of keeping a running tally, try shifting to a mindset that focuses on seeing food as essential fuel— not a reward for good behavior.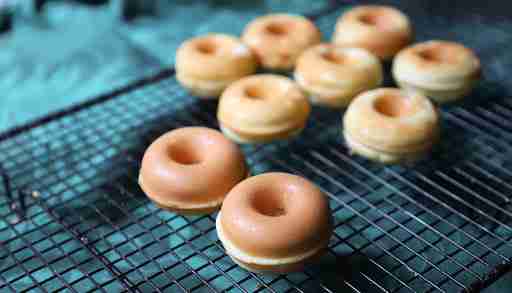 "Now that I had this donut, my whole day is ruined."
Making lasting changes to your body requires balance.  Remember, the goal is to keep the weight off once you lose it.  And to do this, you need to be able to include all types of food into your diet— even the "unhealthy" ones.
An all or nothing attitude won't get you very far when it comes to sustained weight loss.
There will be times when you eat a donut, or go out for ice cream, or indulge in a great meal.  And that's okay. 
Finding that balance is part of what makes adopting a healthy lifestyle so rewarding.  But if you allow yourself to spiral out of control everytime you deviate from the plan, you're going to have a tough time staying on track.
Don't let one bad meal turn into a binge-fest or negative self talk.  Give yourself some grace and embrace the process of finding balance.
"I can't go out with friends if I want to lose weight."
Just like you need to find balance with what you eat, you also need to find balance for your social life.  And that means learning to live your life while keeping those healthy habits in check.
A night out with friends— especially when eating or drinking are involved— might seem too stressful or tempting to your new lifestyle.  But isolating yourself from the people you care about probably isn't going to make you happy, either.
So how do you balance the two sides?  
Try including them including them in your new, healthy habits.
Instead of a night of eating and drinking, why not get together for a yoga class or take a hike.  Meet for coffee instead of cocktails.  Or try something new like roller skating or a ninja course.
Not only will you be helping yourself to stay active (and on track with your goals), but your friends might get excited about making lifestyle changes for themselves.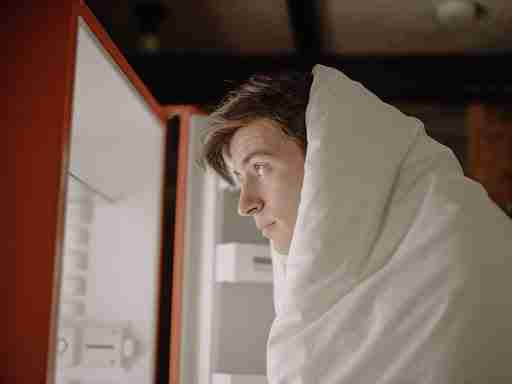 "Eating at night makes me fat."

I hate to break it to you, but calories don't become more potent after 7 pm.  A  calorie is a calorie, no matter what time you eat it. 
And while conventional wisdom tells you that you should eat most of your calories during the day— which isn't wrong, by the way— it isn't the food that's the problem at night.  It's your willpower. 
 Afterall, your brain is exhausted at the end of a long day.  And that fatigue makes it more difficult to regulate what goes in your mouth and avoid overeating.
But as long as you're mindful of eating in a calorie deficit (if weight loss is your goal), there's nothing wrong with having a meal or snack later in the evening.
In fact, forcing yourself to go hungry can cause it's own problems— disrupting your sleep, affecting your ability to properly recover, and more.

Food is fuel, and without it, you're not going to be able to perform at your peak.  If your body is truly telling you that it's hungry, listen to it (no matter what time it is).
"The scale isn't moving, so this isn't working."
I've said it before and I'll say it again— the scale is a liar.  
Sure, when used appropriately your scale can be a useful tool.  But it rarely gives you the whole picture, and sometimes it's flat-out wrong.
There are plenty of reasons that you might not be seeing big changes in your weight.  When you start a new fitness program, it might take a few weeks for your body to regulate and start shedding pounds.  You could be losing fat, but gaining muscle.  Or maybe you've eaten more sodium than normal or are experiencing hormone fluctuations that are making you retain water.  
And all of those things could result in a number on the scale that doesn't budge— or even goes up— regardless of the positive changes that are actually happening with your body.
Instead of relying on the scale to track your progress, try taking progress pictures or body measurements to get a more accurate picture of what's happening.  Note how your body is getting stronger and fitter during your workouts.  And if you really can't stay away from the scale (we've all been there), use it to track your long-term progress instead of your daily weight fluctuations.
Just don't give up before you reach your goal— your hard work is making big changes happen.
Statements made on this website have not been evaluated by the U.S. Food and Drug Administration. Information provided by this website or this company is not a substitute for direct, individual medical treatment or advice. It is the responsibility of you and your healthcare providers to make all decisions regarding your health. Consult with your healthcare providers regarding the diagnosis and treatment of any disease or condition. Products sold on this website are not intended to diagnose, treat, cure, or prevent any disease.