4 Warning Signs that You're Not Eating Enough to Lose Weight
On the surface, it seems simple:  If weight loss is your goal, you need to cut calories.  But while that idea sounds good in theory, it isn't so simple in practice.  In fact, it's actually possible to

stop

losing weight by eating too little.  Confusing, huh?
Like so many things in life, cutting calories falls under the

Goldilocks Effect

–– too much or too little isn't going to help you lose weight, it has to be

just right

.  That's because your body needs a certain amount of calories each day to function at its best.  If you consistently eat over that number, your body is going to store those excess calories as fat.  But what happens when you eat under that magic calorie number?  Well, in the short term, you're going to get the results you want –– weight loss.  Over time, though, your body actually adapts to that lower number and weight loss stalls.  Essentially, eating less results in burning less, which actually hinders your goal to get lean.
So how do you know when eating too little is too much?  Here are 4 common warning signs that your body isn't getting enough food for the weight loss results you're after.
The number on the scale isn't budging (it might even be going up).
One of the most obvious signs of not getting enough food is that the scale stops moving while you're eating in a calorie deficit.  Now, you probably think the answer is simple when this happens –– you should just reduce your calories more, right?  After all, it's simple math –– the less you eat, the more you're burning, right?  Wrong.  
While dropping your calories might work during a short-term cut, it doesn't work that way if you've been consistently undereating for a long time.  Like it or not, your body's job is to keep you alive.  When it senses that you're starving –– either from outside factors or through a low-calorie diet –– your metabolism slows down to conserve energy and keep you alive.  In other words, from the time you start cutting calories, your body begins to burn less.  Over time, it can even slow to extremes –– eating as little as 1,000 calories might not result in weight loss (and eating over that could actually cause weight gain).  If you've been cutting calories for an extended period of time and haven't seen the scale move in a week or two, your body is probably trying to tell you that it's time for more food.
Food seems to be all you think about.
Have you ever noticed that when you're dieting, it's much harder to get food out of your head?  While this is normal from time to time, constantly obsessing over food is a big red flag that your body isn't getting enough calories. 


This concept isn't new –– the connection between starvation and preoccupation with food was first established during World War II by Ancel Keys in his landmark study,

The Minnesota Starvation Experiment

.  In fact, participants reported that this preoccupation steadily increased as the experiment went on, to the point that food became all they thought about by the end of the study.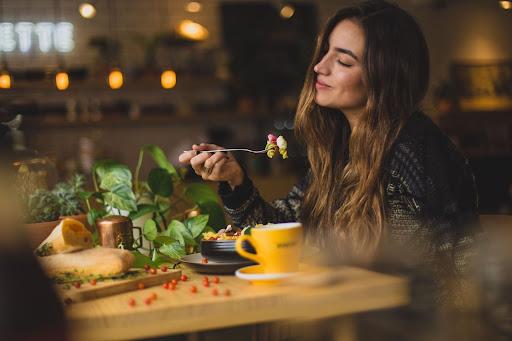 Obsessing over food can take many forms.  Maybe you're constantly scrolling through food accounts on social media or "collecting" recipes on Pinterest to use later.  Maybe you're binge watching cooking shows or looking up menus of different restaurants online.  Or maybe you

just can't stop

dreaming about the pizza or cupcakes you're going to eat on your next "cheat day".  Whatever it looks like for you, if you notice an increase in your preoccupation with food the longer you diet, it's probably time to reevaluate your calories.
You're struggling to get through your workouts (and the rest of your day) or you're not sleeping well.
Dieting, even in the short term, is probably going to require some adjustments to your workload at the gym –– when you're providing your body with less fuel, it's not the time to be pushing for PRs.  That's because not only does your body have less fuel for energy, it also has less fuel for recovery, which can increase your chances of getting hurt.




But if you've been scaling your routine and you're still struggling, either mentally or physically, to get through your workouts on a consistent basis, that's likely a cue from your body that it's not getting the amount of food it needs.  




There's also a good chance that those feelings of fatigue are being compounded by the fact that you're not getting quality sleep at night.  Research has demonstrated the link between sleep disorders and nutrition time and again, from

malnourished infants

to

eating disorders

.  Here's the good news, though ––

studies have also shown

that returning to proper calorie consumption also results in improved sleep cycles.  If you're chronically cutting calories and your sleep is suffering, more food may help you get the rest your body needs.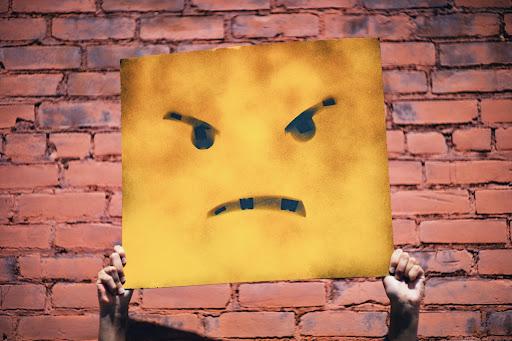 You're not very fun to be around.
Have you noticed that your friends and family seem to run and hide when they see you coming?  Alright, it's probably not as bad as all that, but chronic hunger can have a big impact on your mood –– and the way you treat the people around you.  There's a

scientific reason

you're feeling "hangry", too –– your blood sugar drops when you go for long periods without eating or you're not eating enough to meet your body's needs. 
These dips in glucose have been shown to impact memory, focus, and learning ability, along with increasing irritability.  Sure, we all get this way from time to time, but if you find these episodes are happening more frequently the longer you diet, you may want to consider a calorie bump.



Here's the bottom line, folks…
To be truly effective, eating in a calorie deficit should be a short-term thing –– it shouldn't be the primary way you're living your life.  Not only is it a pretty miserable way to live, it's also not going to give you the results you crave.  To see the best results, you should be actively cutting only once to twice a year.  In between, focus on fueling your body with enough nutrient-dense calories to meet your needs and maintain your weight.  Use that time as your chance to improve your performance and let your body thrive –– you'll be happier and healthier, not to mention closer to reaching your goals.



Ready to learn more about getting lean

and

feeding your body for peak performance?  We've got you covered with

Nutrithority's Excellence Academy

–– your go-to resource for making macros work for you, no matter what your goals are.  And best of all?  It's completely free.  Check it out!
Statements made on this website have not been evaluated by the U.S. Food and Drug Administration. Information provided by this website or this company is not a substitute for direct, individual medical treatment or advice. It is the responsibility of you and your healthcare providers to make all decisions regarding your health. Consult with your healthcare providers regarding the diagnosis and treatment of any disease or condition. Products sold on this website are not intended to diagnose, treat, cure, or prevent any disease.