4 Myths About Jump-Starting Weight Loss That Might Be Killing Your Progress

For many of us, the start of a new year means a renewed focus on healthy lifestyles.  And if you're one of these people, you're probably feeling really motivated to start things off with a bang in the weight-loss department.  But while the idea behind this is a noble one, the reality of jump-starting your weight loss often comes in the form of highly restrictive diets, quick fixes, and products that focus more on buzzwords than actual results.  Don't fall for these common myths about getting a jump on things in the weight-loss department— they might promise big results, but they're likely standing in the way of your progress.
You need to drastically cut calories.
To be honest, just hearing the phrase "jump-start weight loss" makes me cringe— it's fad diet lingo at it's finest.  And nothing marks a fad diet faster than something that requires you to drastically cut your calories right off the bat.  
I'm not saying that cutting is bad, but a dramatic cut right off the bat isn't the most effective strategy.  While it might result in a few fast pounds in the beginning, it also leads to that rebound effect you're probably familiar with— a few weeks or months later, those pounds reappear (and often bring a few friends along).
Seeing a sustainable reduction in body fat should be about playing the long game.  Instead of cutting dramatically to see a large drop in a small amount of time — like 10 pounds in 21 days — you should aim to lose no more than 1-2 pounds a week.  Sure, those 4 pounds a month might not sound like much, but they definitely add up.  And I promise, keeping off the 15 pounds that took you 3 months to lose feels MUCH better than dropping a fast 10, only to have it reappear a few weeks later.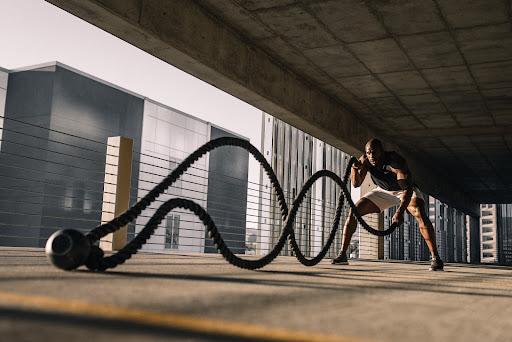 HIIT workouts are the best way to ignite your metabolism for fat loss.

High-intensity interval training, also known as HIIT, is a highly effective form of training when performed correctly.  But somewhere along the way, they got a reputation as the gold standard when it comes to weight loss.  
This is due in large part to something called excessive post-exercise oxygen consumption (EPOC), also known as the afterburn effect.  This happens because it takes your body time to recover and settle back to it's pre-workout state after a workout and during this period, your body continues to burn calories at a higher rate. Because HIIT workouts are designed to tax your body in an extreme way, it takes your body longer to return to its baseline, resulting in more calories burned, overall.
Burning bonus calories probably sounds great (and it can be), but the reality is that most people seriously overestimate how many extra calories they're actually burning (for most of us, we're probably talking about burning less calories than a scoop of Isothority).  Add to that, HIIT workouts require more than a basic fitness level to be truly effective.  Not only can they can be dangerous for people without the cardiovascular stamina to sustain such intense work, but many people are so fatigued after a HIIT workout that they just want to lay around, negating the effect of those bonus calories.

Instead of trying to burn all your calories in one workout, you should really be aiming to increase a combination of everyday activities like walking, with strength training activities like weightlifting.  This will lead to increased muscle mass which will help your body build more calories, overall, throughout the day.
Getting started requires a super-secret weight-loss formula.

You probably don't have to look very far to find ads, influencers, or even some girl you haven't spoken to since high school trying to sell you on some "hack", "secret" or "do-less-for-big-results" approach to weight loss.  And while I'm not saying that every one of these strategies are completely worthless (although many of them are), most of them require at least a basic foundation — nutrition, activity, stress management, and proper sleep — to yield any results.
To see real, long-term results, skip the gimmicks and focus instead on creating a routine that prioritizes consistency and patience.  Get plenty of sleep.  Aim for 8,000-10,000 steps a day.  Make sure you're eating a serving of protein with every meal.  These might not sound as flashy as all those ads in your social media feed, but they're much more likely to get you the results you want over time.
You need a "cleanse" or "detox" to effectively burn fat.
One of the strangest ideas I've come across is the idea that your body requires some type of tea, or juice, or potion made with cayenne pepper and who knows what else to prime your body in order to lose weight.  These so-called detox teas and juice cleanses claim to rid the body of the unwanted toxins and fire up your metabolism along the way.
There's just one detail all these miracle brews seem to be missing, though.  Your body already has a built-in detoxification system in place, driven largely by your kidneys and liver.  Unless you're suffering from a condition that makes them less effective, you've already got everything you need to filter toxins from your body.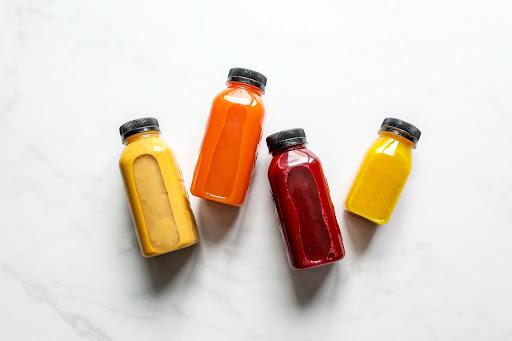 On top of that, there's no credible research to back up the claims of these so-called detox products— so all you're really getting is a fancy buzzword and an empty wallet.
If you're set on "detoxing", try overhauling something a little more effective, like your kitchen.  Clean out that wilted produce and those expired condiments from the fridge, clear the junk from your pantry, and make plenty of room for healthy snacks and other foods that support your health goals.  
Statements made on this website have not been evaluated by the U.S. Food and Drug Administration. Information provided by this website or this company is not a substitute for direct, individual medical treatment or advice. It is the responsibility of you and your healthcare providers to make all decisions regarding your health. Consult with your healthcare providers regarding the diagnosis and treatment of any disease or condition. Products sold on this website are not intended to diagnose, treat, cure, or prevent any disease.