Trying to Solve the Weight-Loss Equation?  These 3 Things Can Help.

Losing weight isn't rocket science –– but sometimes it feels that way.  
Maybe you've fallen off the wagon so many times that you think you'll never make it work.  Maybe you've got so much weight to lose that it feels like an impossible mountain to climb.  Or maybe you've got so much on your plate that your health always seems to get pushed to the backburner.
Whatever it is, you're probably feeling overwhelmed by the thought of it.
And believe me, you're not alone in feeling like it takes an advanced degree in theoretical physics to get the weight-loss equation right.
But the truth is, it doesn't have to be that way.  You don't have to make some complicated, life-altering overhaul to see progress.  Simple behaviors can lead to big change.
Here are three of my favorite tips for simplifying the weight-loss process and keeping your goals on track.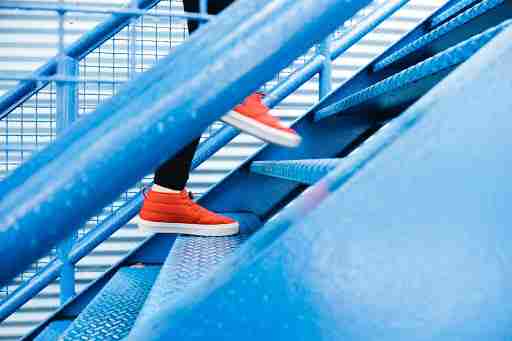 Embrace small steps.
Your approach to a healthy lifestyle (or lack thereof) comes from a lifetime of experience.  How you eat, how you move, and even what you see in the mirror are all products of things that have been ingrained in you from a young age.
And if those habits happen to lean in an unhealthy direction, they can create a rocky road for weight loss.
When you start a new fitness or nutrition program, you're probably full of excitement about the possibility of what's to come.  In the beginning, it's easy to stick to macros or get to the gym for every workout. 
Afterall, it feels awesome to see the changes on the scale, increased energy, or improved mood that comes with your healthy choices.  But what happens when the novelty wears off?  Or when you stop seeing that initial leap of progress?  
That's when those (often unhealthy) habits you've been developing since childhood have a way of rearing their ugly head.
Suddenly, you find yourself binging on late-night, sugary snacks when you're stressed.  Or spending the night on the couch instead of heading to the gym. Or hitting the snooze button and skipping your morning routine.  
It happens.  And it can be super frustrating when you feel like all the progress you've made is slipping away.  But it doesn't have to be that way.
Don't let things spiral out of control –– take some time to really focus on adjusting your approach, instead.
The best way to do that is to break your big goals down into smaller, more manageable habits.  Rather than trying to overhaul your entire lifestyle, opt for changes that you can build on over time.  Commit to going for a walk every night after dinner.  Eat at the same times each day.  Shut off the tv and go to bed at the same time each night.  
Allow your mind and body the time it needs to adapt to these changes and then add something new.  Not only will those small steps add up to big change, but they'll also be more likely to last, long-term.
Run on autopilot.
What's that old saying?  The devil is in the details?  
Yep.  And that goes double when it comes to nutrition.
Sometimes it feels great to have so many choices, especially when you're starting a new diet.  It can feel liberating when you really grasp the idea that eating healthy doesn't have to mean suffering through a lifetime of plain, baked chicken and steamed vegetables.  And having a ton of options can really help get you through those early days when you're fighting cravings or struggling to adapt to the change.  
But if there's one thing that I've learned after years of working in the fitness world – both from my own experience and from watching other people – it's that the people who have the most success are the ones who learn to put their diet on autopilot.
Because here's the truth –– constantly worrying about what you're going to eat is exhausting.  And expensive.  And it takes up brain power that you could be using for something else.  
Look, I'm not saying you have to eat the exact same food for every meal.  And I'm definitely not saying that it has to be bland and boring.  But instead of racking your brain every time you eat, why not take some of the stress out of a few meals each day?
Personally, I tend to eat the same thing for breakfast and lunch each day, then switch it up for dinner each night.  That way, I know the foundation of my daily nutrition is covered, without getting completely bored with my meals.
Find something you love for breakfast –– like an egg white, turkey sausage omelette –– and make that your morning staple.  If you crave a sandwich for lunch, pack that for work each day.  After a while, it won't be a matter of choosing to eat a healthy meal, it'll just be what you eat.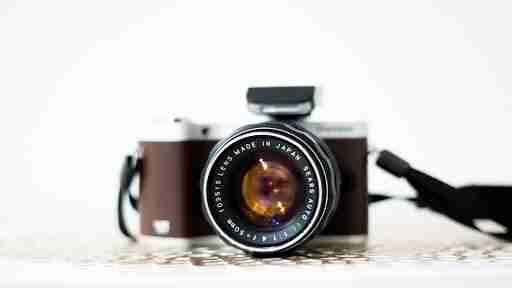 Document your progress.
Newsflash— I'm not talking about getting on the scale every morning and logging your weight.  The scale has its place as a weight-loss tool, but it's not always a great indicator of what's really going on with your body.  
In fact, there's a good chance your scale is lying to you.
But just because the scale can't be trusted, that doesn't mean you're left wandering around in the dark.  There's a much better way to see what's really going on with your body—  taking progress pictures.
Progress pictures show you things that the scale doesn't.  It can show you increased muscle mass that would only show up as weight gain on the scale.  It can show you that you really didn't ruin all your progress during your vacation, even if it feels like you did.  And most importantly?  It can show that you've made changes to your body that you might not even realize.
And sometimes seeing change, even when you don't feel it, makes all the difference between pushing forward or giving up.
If you really want an accurate picture from those progress photos (excuse the pun), consistency is key.  Ideally, you'll want to take those pictures in the same spot, at the same time, with the same or similar clothing.  You'll even want to make sure you're standing the same way in each photo.  That way, you have quality pictures to compare from one week to the next.
And sure, taking pictures of yourself might seem intimidating at first, but as your body changes, you'll have tangible proof of just how far you've come.
Statements made on this website have not been evaluated by the U.S. Food and Drug Administration. Information provided by this website or this company is not a substitute for direct, individual medical treatment or advice. It is the responsibility of you and your healthcare providers to make all decisions regarding your health. Consult with your healthcare providers regarding the diagnosis and treatment of any disease or condition. Products sold on this website are not intended to diagnose, treat, cure, or prevent any disease.