Supplements 101: What You Need to Build Your Perfect Stack
So now that you're committed to a solid fitness program, you've been thinking about adding some supplements to your routine.
But where do you even start?
Supplements can seem overwhelming in the beginning.  
You're trying to tell protein-synthesis windows, from loading phases, from glucose partitioning.
Is this product anabolic? Catabolic? 2:1:1 or a 4:1 ratio?  Pre-, intra-, or post-workout? Stim or non-stim formula? And what the heck is whey isolate? 
It sounds like you need a PhD just to follow the conversation.
But don't be intimidated by all the jargon or trying to navigate ALL the options (seriously, there are a ton).
Building a great supplement routine — or stack — shouldn't be complicated or overwhelming, especially when you're just getting started.  The products you choose should help you focus on building a solid foundation for achieving your goals.
And remember this:
Supplements are not some kind of magic wand to transform your body (if you think they are, I promise you'll be disappointed).  Supplements are meant to support what you're doing and magnify the effort you're putting in.
So while it's true that high-quality supplements can help you increase strength and muscle mass, boost your energy, and help you recover faster, don't forget that you're still the one responsible for doing the work that gets results. (Alright, time to get off my soapbox.)
Let's take a look at the best supplements for beginners to get started building a kick-ass stack.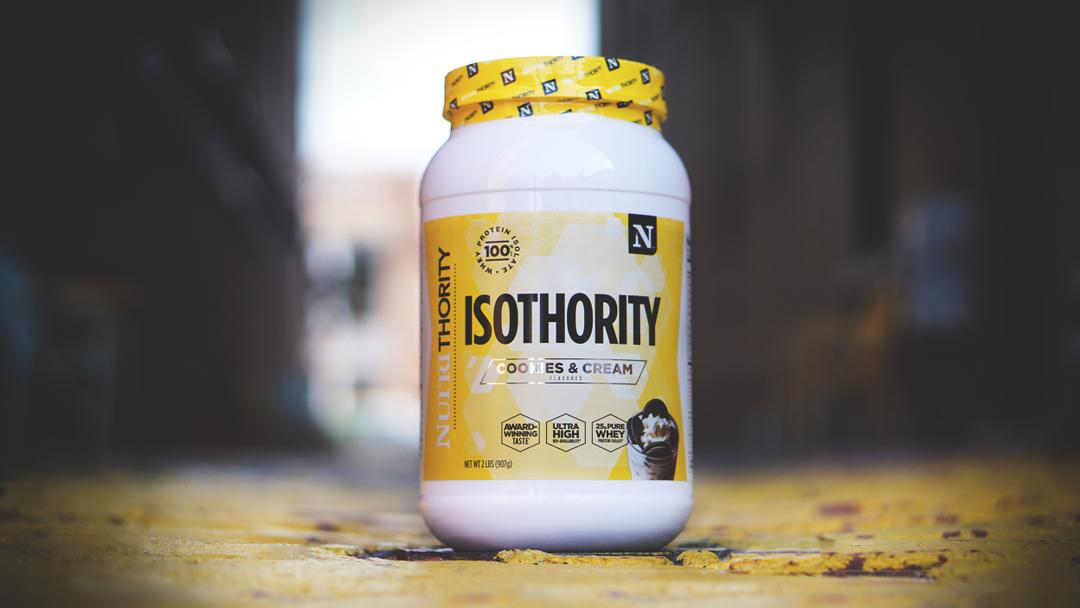 Protein
Protein is one of your body's heavy hitters.  
It's an important source of fuel for your body — proteins are amino acid chains that act as the building blocks of muscle and tissue.  (News Flash: All the exercise in the world won't build muscle if you're not feeding your body enough protein.)
This is key in terms of recovery.  During exercise, your body breaks down muscle fiber, which has to be repaired. 
As this happens, protein steps in to help your body repair the damage and stimulate muscle growth.  This is why consuming enough protein is especially important for athletes.
Protein also helps stabilize blood sugar, helping you avoid the crash that brings on hunger and cravings, and it helps you feel full for longer periods after eating.  Your body also has to work harder to digest protein, which translates to a metabolism boost.
But because athletes need more protein than the Average Joe, it can be challenging to get enough protein from food. This is where a high-quality protein supplement steps in.  
For most people, protein powder is the most effective way to supplement dietary protein — it's a quick, convenient option to bring to the gym as a post-recovery shake or an on-the-go meal replacement.  Protein powder can even be added to tons of recipes to give your meals with an extra punch. Nutrithority's Isothority Protein Powder packs 25 grams of 100% whey protein isolate into every serving, making it the perfect way to meet your protein needs.
If you only add one supplement to your fitness program, protein should be your go-to.
Creatine 
Now that you're using protein to properly feed your body, it's time to jump-start that muscle power and growth.  For this, consider creatine your best friend.
Creatine is made up of amino acids that help your body make and use adenosine triphosphate (ATP). ATP helps your body produce the energy it needs for muscle contractions during short, intense, anaerobic activities like weight training and sprinting. 
Creatine also aids in muscle synthesis (meaning increased gains) and helps your cells to retain water and stay hydrated, helping you win the battle against muscle cramps and fatigue.  
And creatine works well for both men and women — don't believe the myths that only men should take it, or that it will make women bulk-up like crazy.  Creatine isn't a magic potion that will turn you into a behemoth (regardless of what that meathead at the gym might tell you). Creatine simply helps speed up the process of what your workouts are trying to accomplish.
At Nutrithority, we created Creagon specifically to help you to increase strength, have more energy during exercise, and recover more quickly.   And our creatine is designed to increase absorption while minimizing bloating (a common complaint with other creatine supplements).  Plus Creagon doesn't require a loading phase — meaning you don't have to overload your system in the beginning to see optimum results.
If you're looking to kick your progress into the next gear, give creatine a try.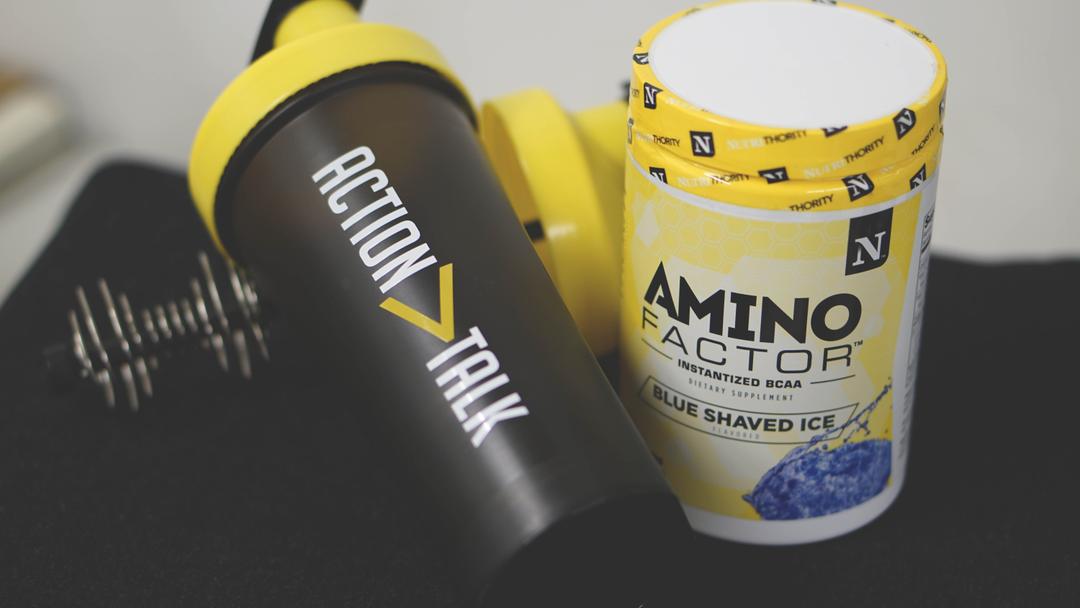 BCAAs
If creatine is like a jump-start for your muscles, BCAAs are the safeguard that keeps everything in working order.
Branched-chain amino acids (aka BCAAs) include leucine, isoleucine, and valine, and they make up about 35% of muscle protein in your body.  These particular amino acids play a key role — they're responsible for preserving muscle glycogen stores, not only helping to fuel your muscles, but also to minimize the amount of protein your body breaks down during exercise.   
This translates to increased energy, faster recovery, and less muscle soreness.
But here's the thing. BCAAs are essential amino acids, meaning your body doesn't produce them on its own — to get them, you have to consume them.
Taking a BCAA supplement like Nutrithority's Amino Factor is the perfect solution to meeting your body's needs.  With a true 2:1:1 ratio and no unnecessary gimmicks, Amino Factor is designed to keep your body primed and ready to power through any workout.
Hormone Support
Our fast-paced, high-definition world is a non-stop stress factory.  At any moment you're trying to balance work, family, and fitness with the 200 other obligations you have on your plate. 
And these constant stressors can throw your hormones seriously out of whack.  
When your body is stressed, it produces cortisol to combat what it perceives as a threat.  This stress response is part of the flight-or-fight instinct left over from your caveman days — the body produced cortisol to get you moving when stress meant being eaten alive or starving to death. (But while that big presentation at work or driving your kids all over the place probably isn't a life or death matter, don't try telling your body that.)  
This constant stress cycle can lead to excess cortisol production, which can mess with hormone levels in your body, and lead to some pretty unpleasant side-effects.  Excess cortisol has been shown to cause weight gain, fatigue, irritability, high blood pressure, low libido, and lots more — not exactly what you'd call living your best life.
To combat all the stress being thrown your way (and all the symptoms that come with it), you may want to consider adding a hormone support supplement to your daily regimen.
Equilibrium by Nutrithority was created specifically to help regulate your body's hormones to keep you feeling and performing your best.  By helping your body balance its cortisol and estrogen levels, it's designed to minimize the negative effects stress can have on your daily life.  No matter what craziness life is throwing at you, Equilibrium is there to help you roll with the punches.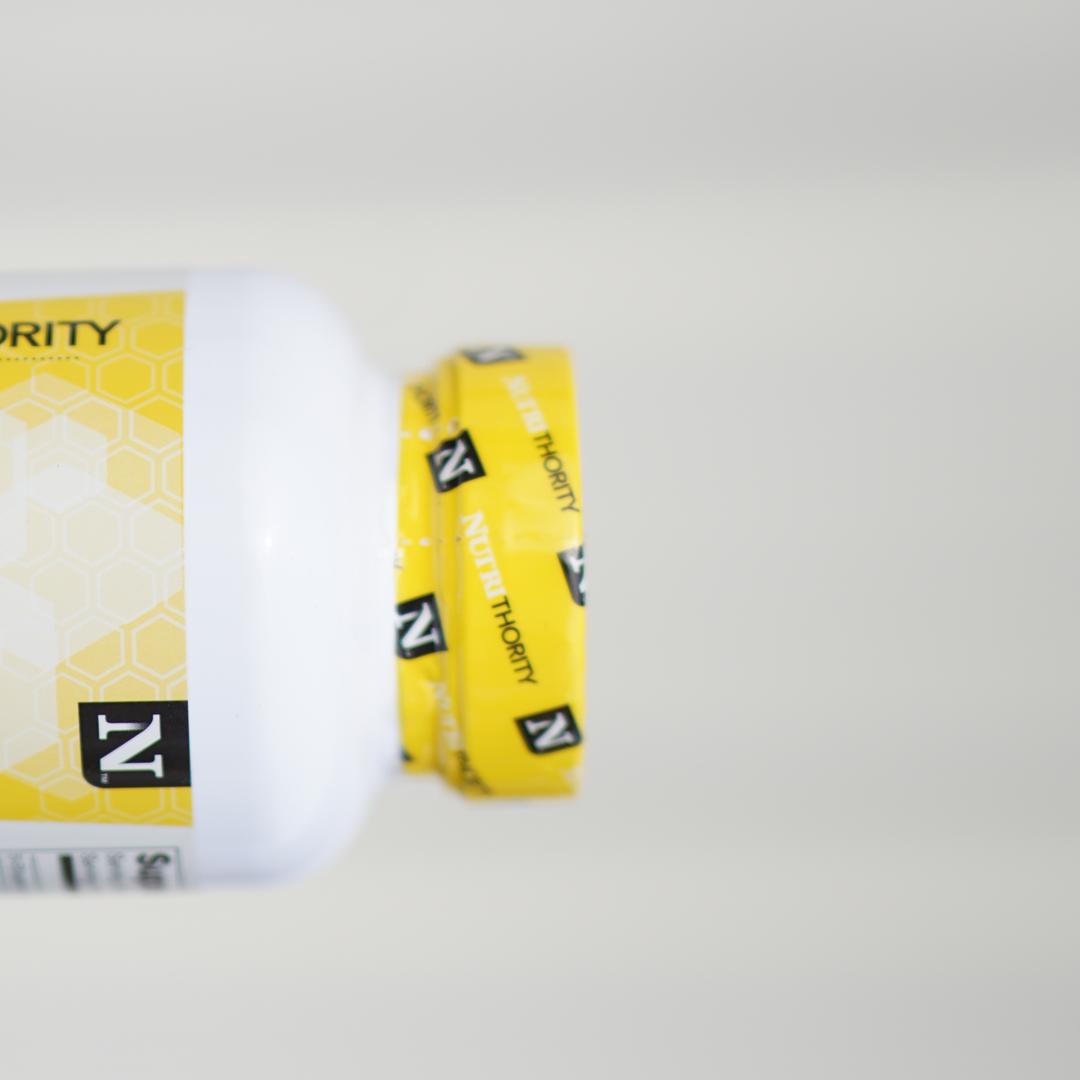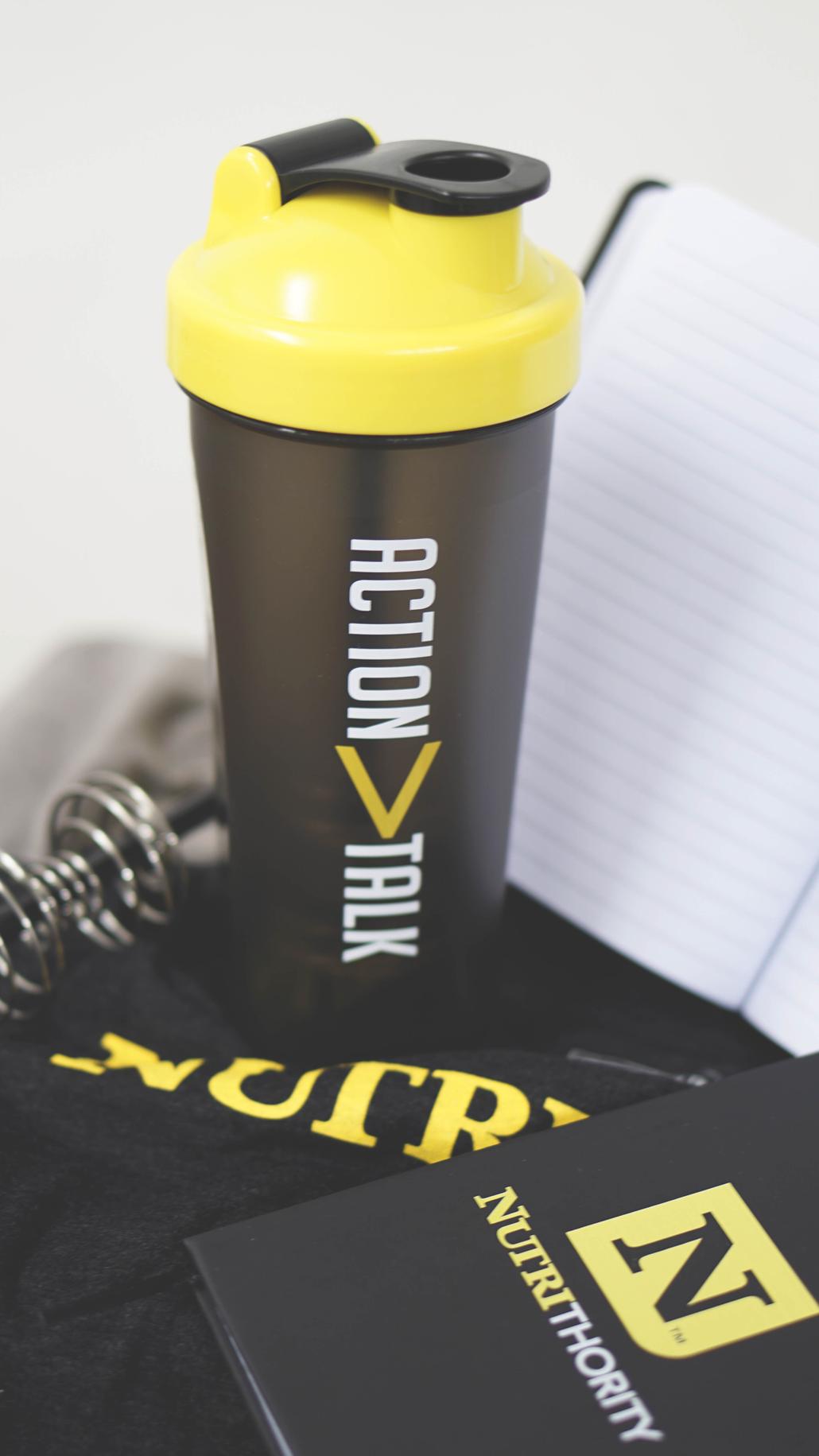 Looking for more?
Is it just a coincidence that Nutrithority offers a product for each of these supplements I'm suggesting?  Absolutely not!
That's what we do — we create the highest-quality supplements on the market, designed specifically to help you reach your fitness goals.  We choose to produce the supplements proven to get you results, like the ones you see here.
And while the supplements we've talked about here are the foundation of a great supplement routine, they're just the beginning.  
If you have questions about how you can tailor your supplement program to meet your specific needs, I'm always here to help!  Feel free to reach out to me here.
Statements made on this website have not been evaluated by the U.S. Food and Drug Administration. Information provided by this website or this company is not a substitute for direct, individual medical treatment or advice. It is the responsibility of you and your healthcare providers to make all decisions regarding your health. Consult with your healthcare providers regarding the diagnosis and treatment of any disease or condition. Products sold on this website are not intended to diagnose, treat, cure, or prevent any disease.