Regular price
Sale price
$44.99 USD
Unit price
per
Sale
Sold out
If there's a supplement that feels neglected, it's creatine.
Creatine is the has-been. Old news. No one seems to care anymore, or worse yet - it wrongfully gets a bad rep. 
You may have heard it before. Creatine is:
only water weight
harmful
only good for temporary strength increases
hard on your stomach
only for bulking
WRONG!


Share
View full details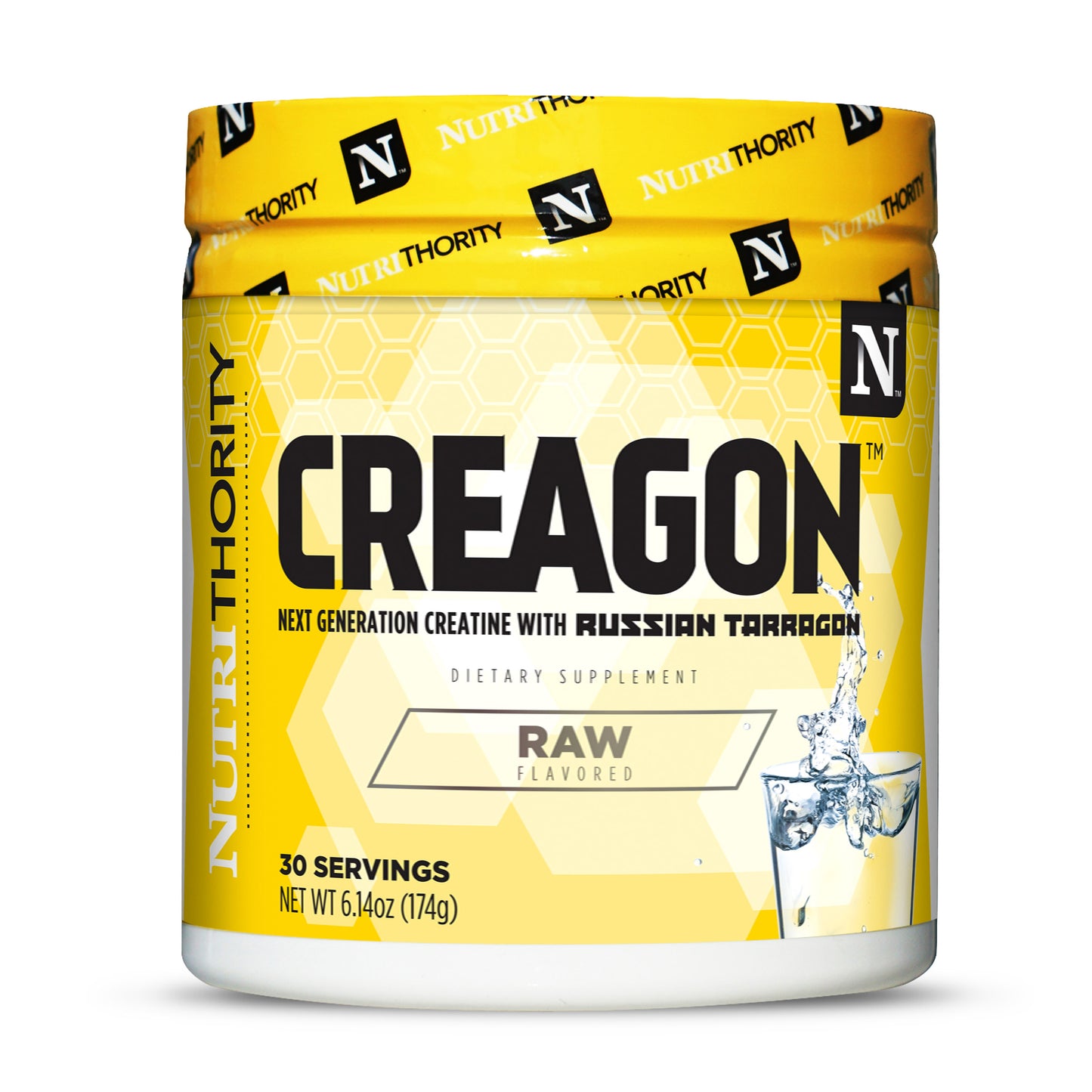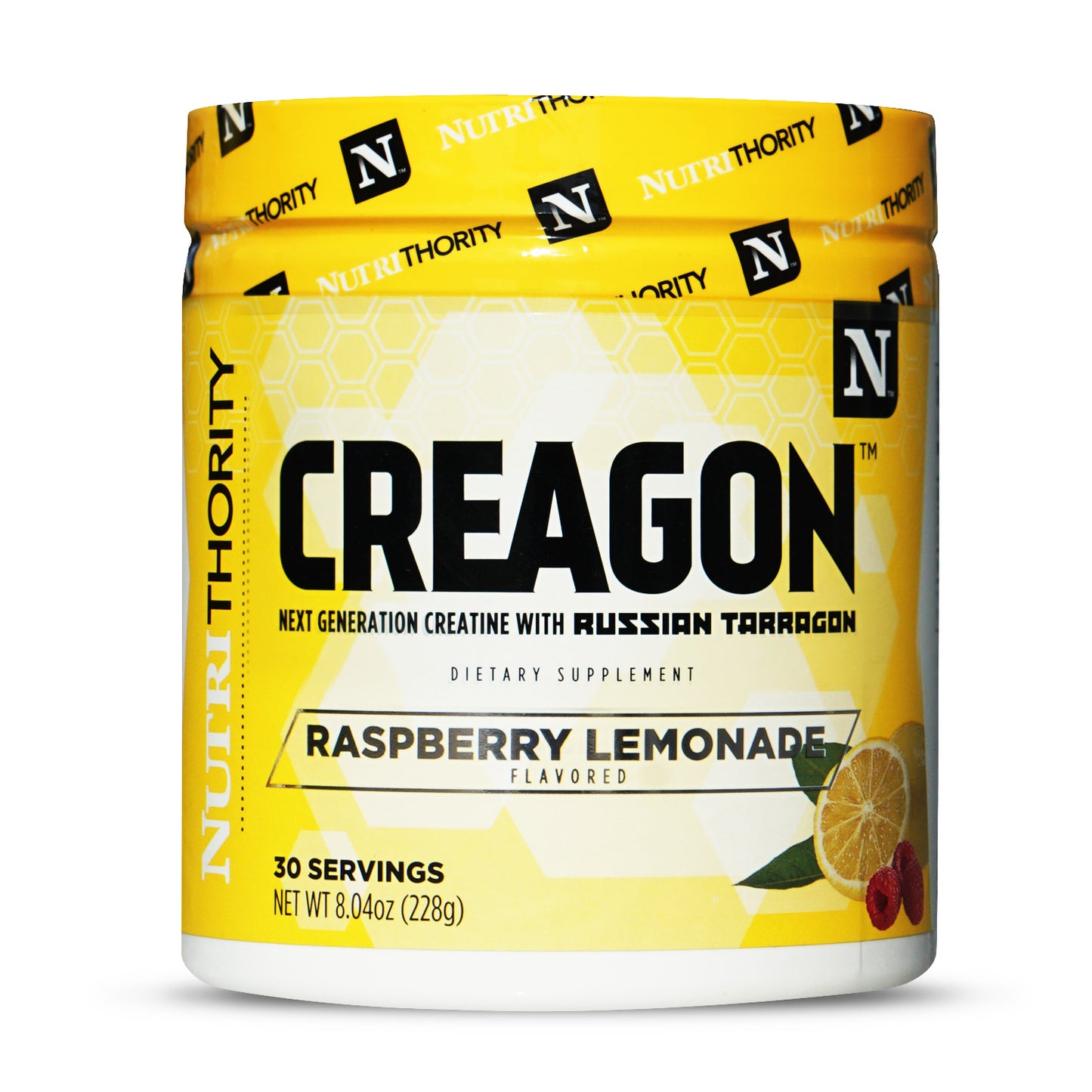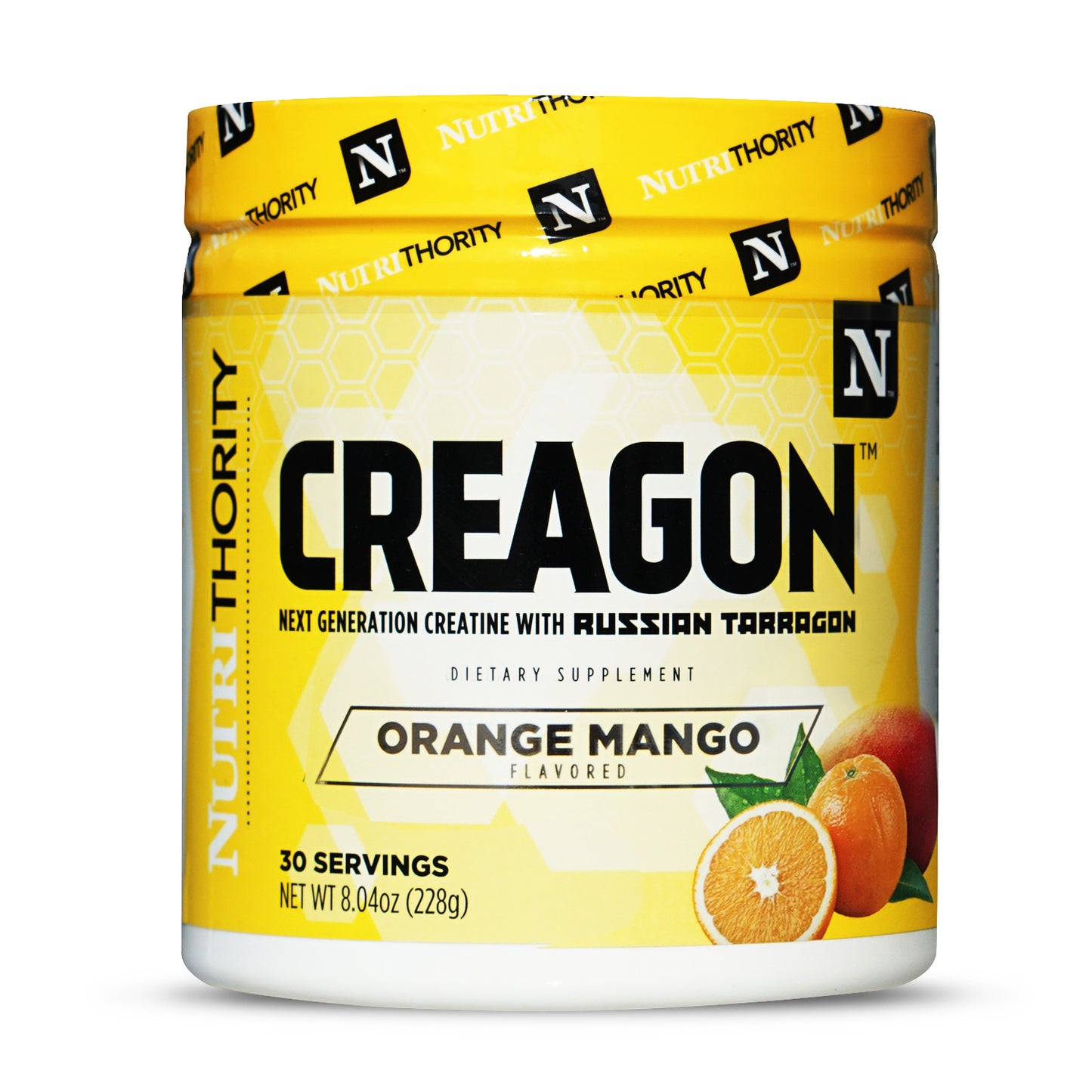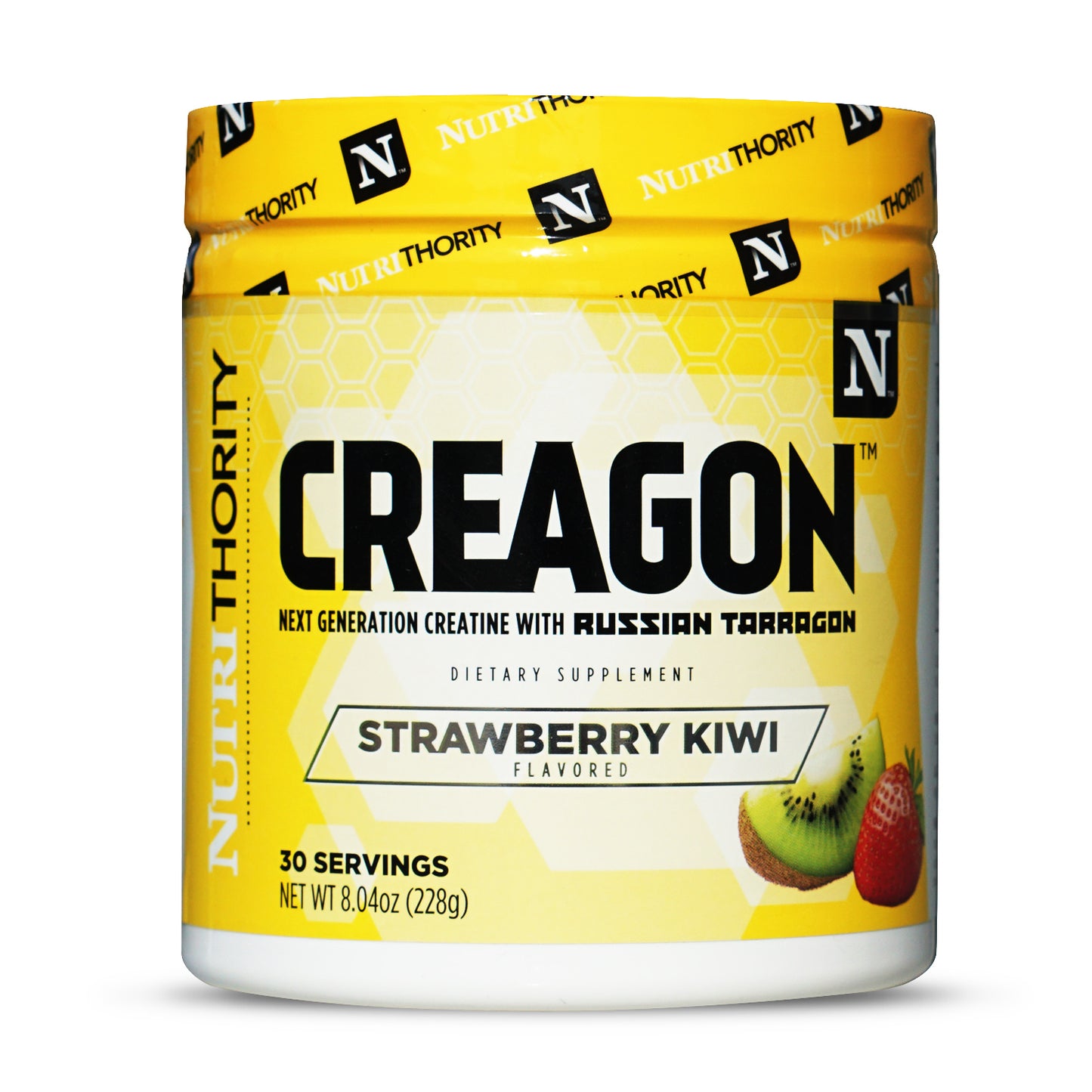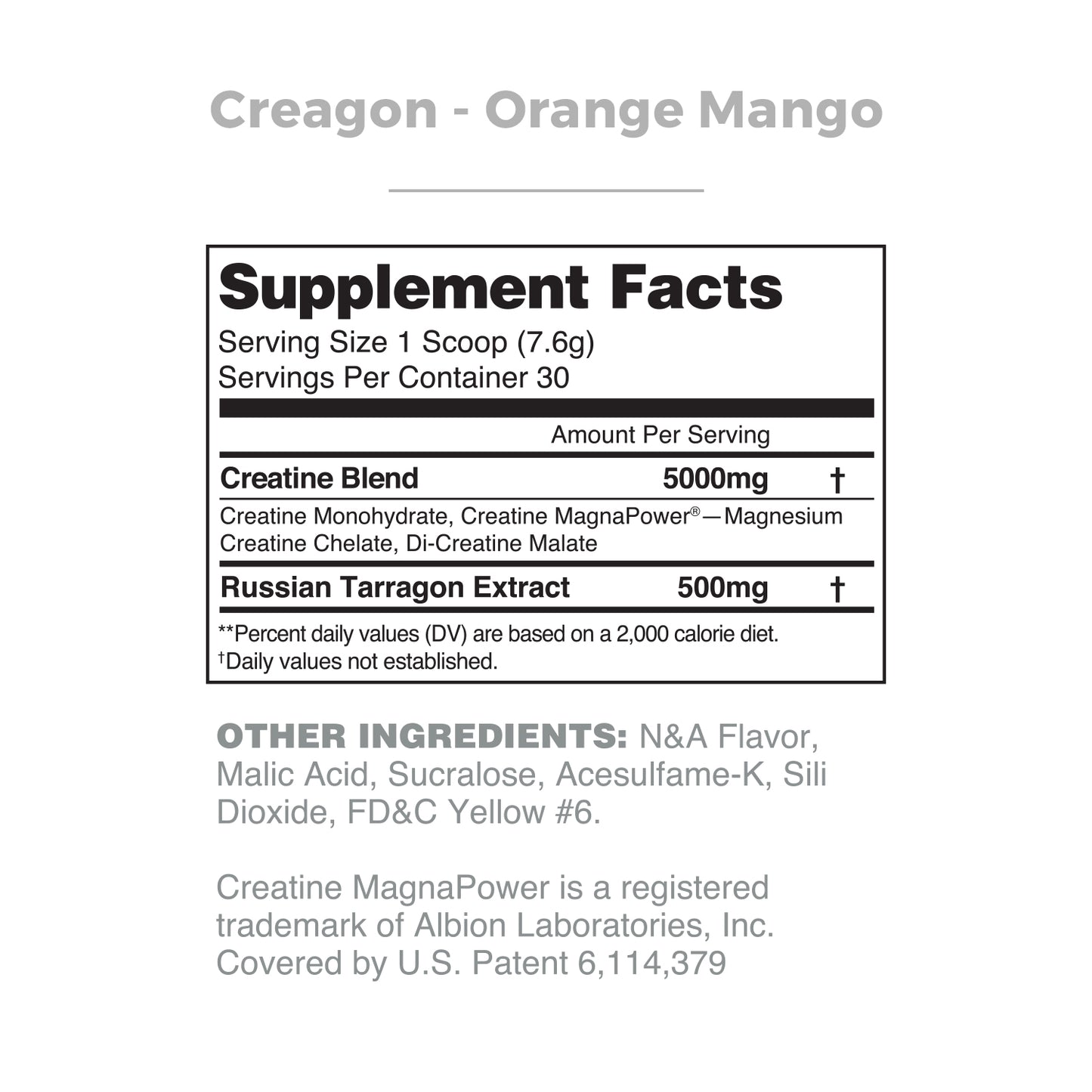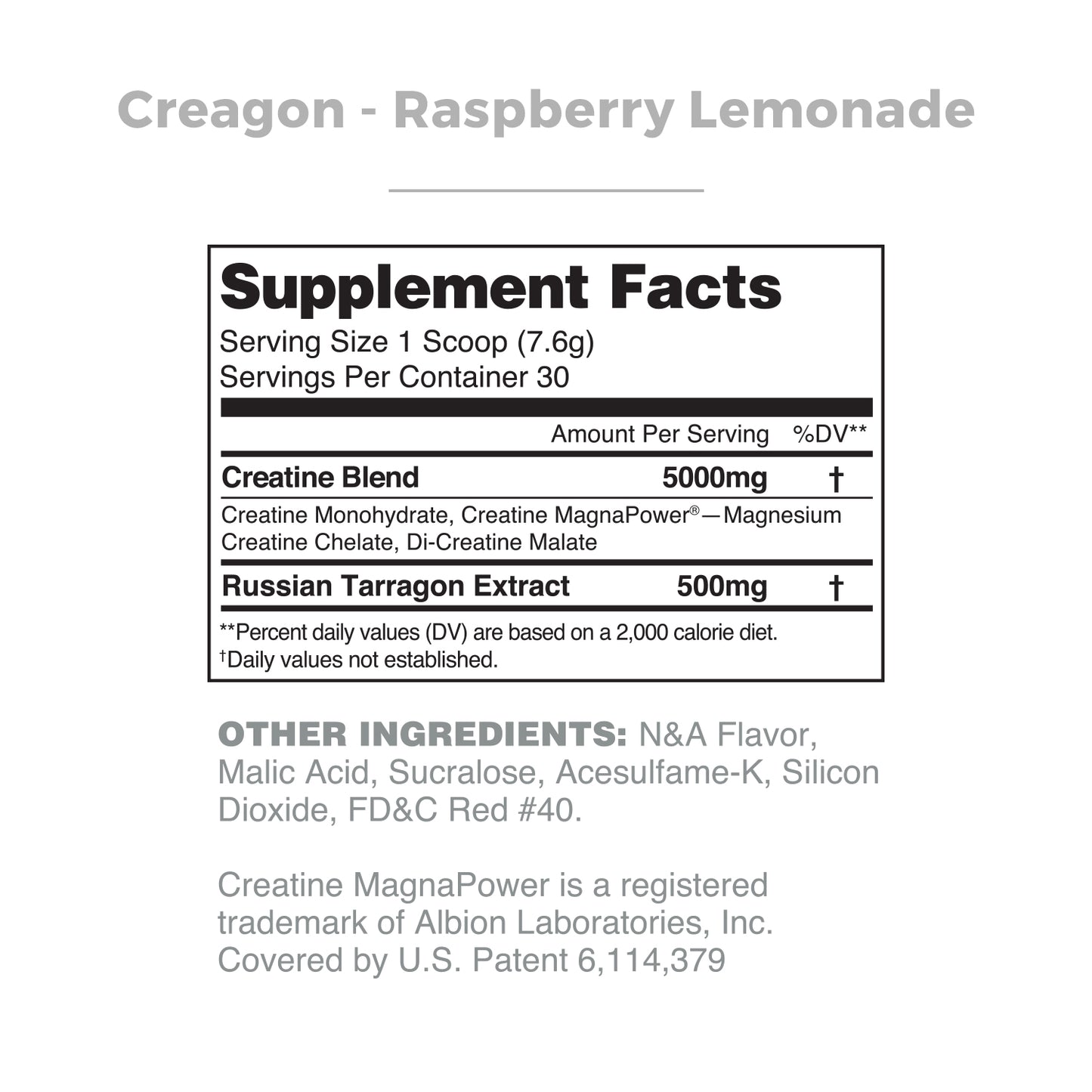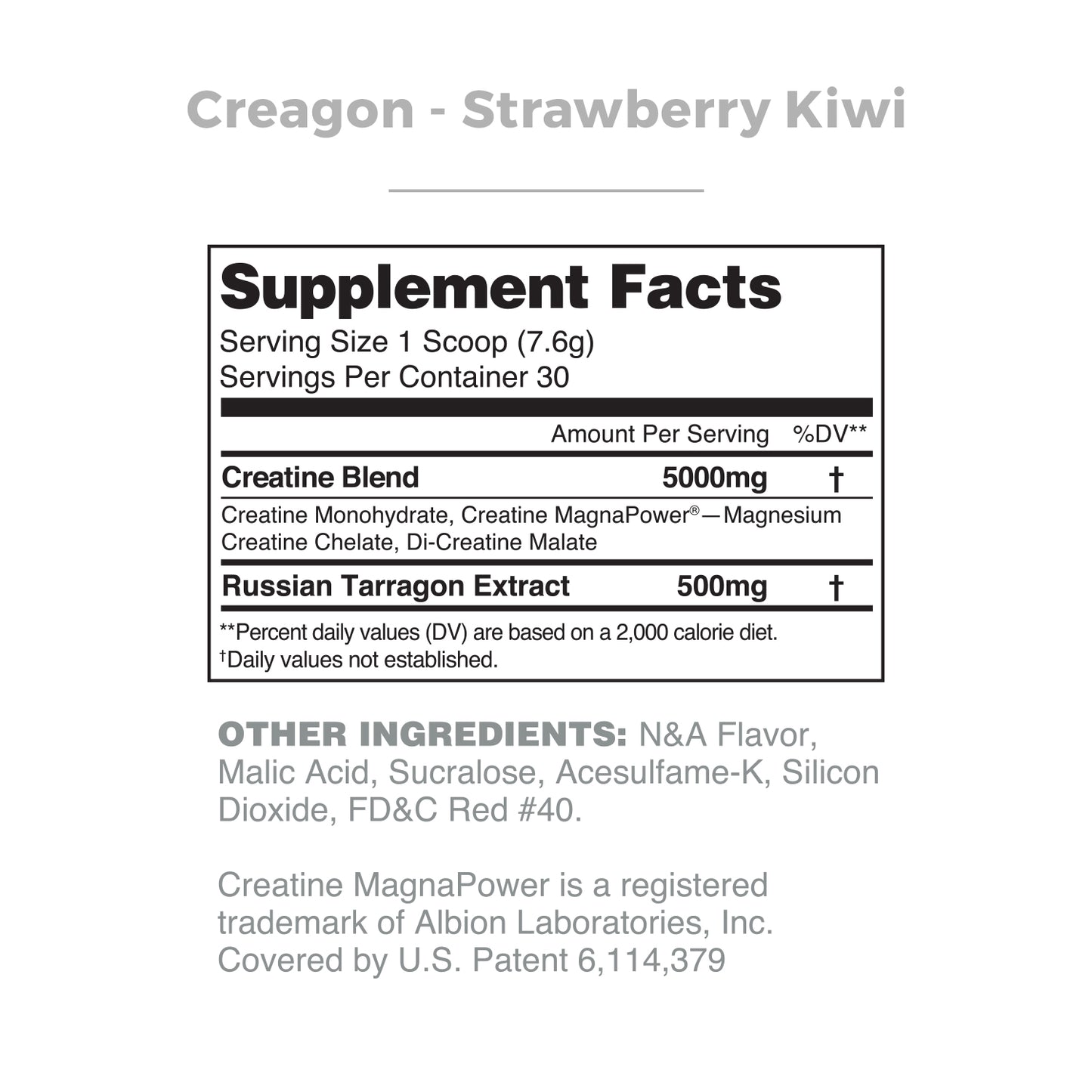 No bloat
Seriously no bloat like others!
Great review Sara! We appreciate feedback! No bloating FTW !! :)
Best Creatine Supplement I've tried
We started adding creatine to our diet a while back but the Creagon is by far my favorite. In fact, we try to keep an unopened one just in case we run out before reordering! We use the raw to add to smoothies and the flavored for adding to water. We've loved every flavor we have tried!
Thanks for the review Brandon! We're glad you've found the Creagon to be your favorite creatine supplement and the Raw is an in house favorite, so great to use in anything :)
Best of the Best
This is the only Creatine supplement I will ever take!
Thank you for your review of Creagon Alex! We're glad to hear that you appreciate our product and find it to be the best of the best! :)
Thank you for writing this review Stacie. We aim to please :)
Thanks for the review Brady! We're glad you're happy with the product :)
Should be a staple for everyone!
Following the science and years and years of personal use, creatine is great for any athlete. Love that Nutrithority offer a raw option as well as flavored. If you're not using Creagon currently, do yourself a favor and start. (Liftwithleo) for free shipping 💥💪🏽
Thank you for your review of Creagon Leondro. RAW is a supplement takers dream!!
The best tasting creatine on the market!
Mixes well and tastes great.
We're glad you're happy with the taste and mixability of Creagon Kaitlyn!!! Thanks for your review :)
Amazing!
I got the plain flavor and it mixes in very well with any drink. No taste at all and no clumps either!
Thank you for the great review Donna! We are glad to hear that you love our Creagon RAW!
AWESOME!
TASTES GREAT! 100% RECOMMENDED
The taste is great!!! Happy to hear you like it Megan!! :)
Good product easily soluble
Good Product easily soluble. I had the one without any flavor and Im mixing it every morning with my shake.
Hey Mustafa, Creagon RAW for the win!!! Its an in house favorite :)