Regular price
Sale price
$2.99 USD
Unit price
per
Sale
Sold out
If you're looking for a mild pre workout drink, this isn't for you.
1.21GW was made for extreme levels of energy and focus.
When we say extreme, we mean extreme.
This isn't your mama's pre workout drink.
If you want to take your workouts to another level and know you're going to need a whole-pot-of-coffee type of energy, keep reading.
1.21GW 
is unparalleled pre-workout fulmination.
Sounds cool, but what in the blue blazes does that mean? 
Let's break it down:
Explosive Energy & Strength
NO Crash
Amplified Intensity
Tunnel-Vision Focus
Single-Scoop Serving
Share
View full details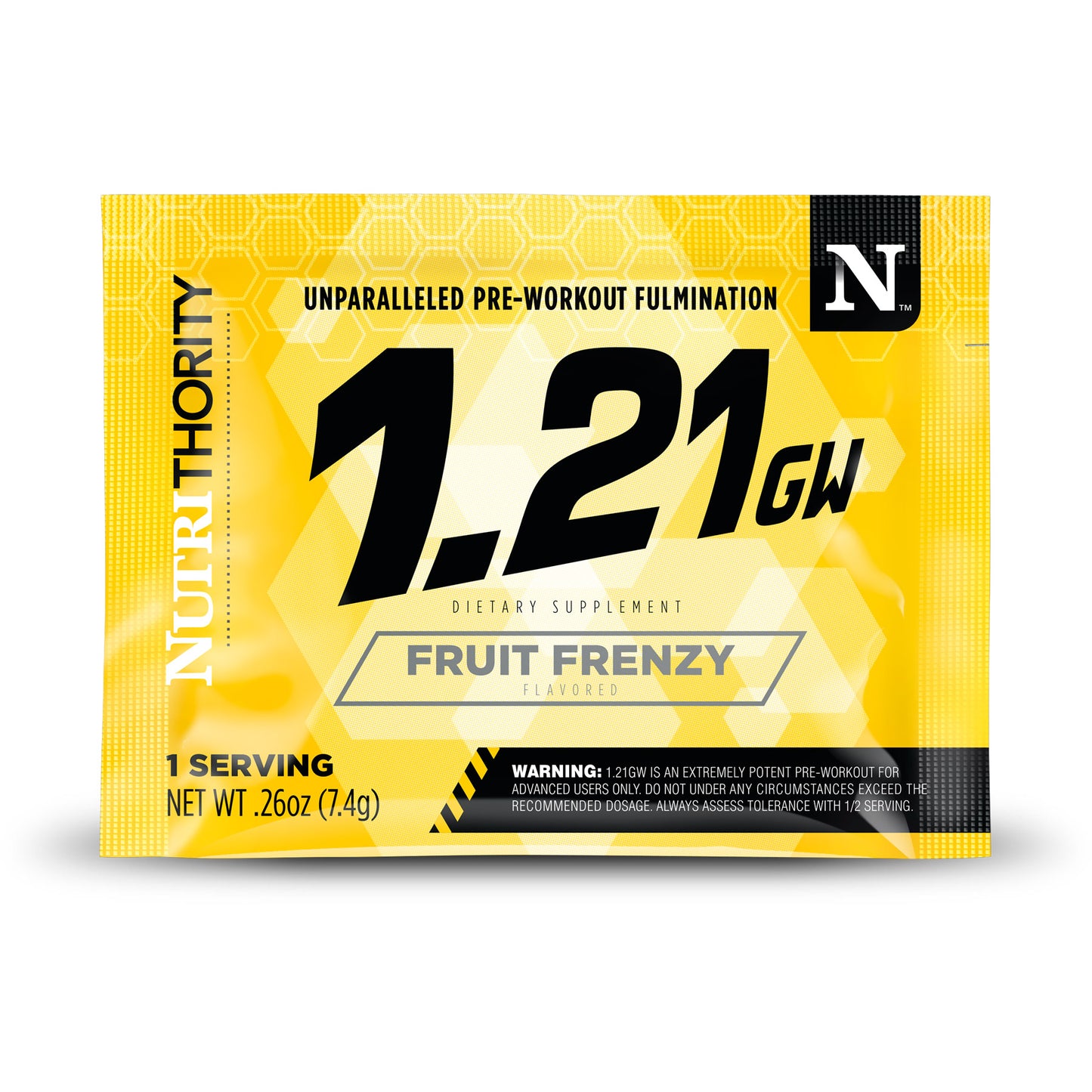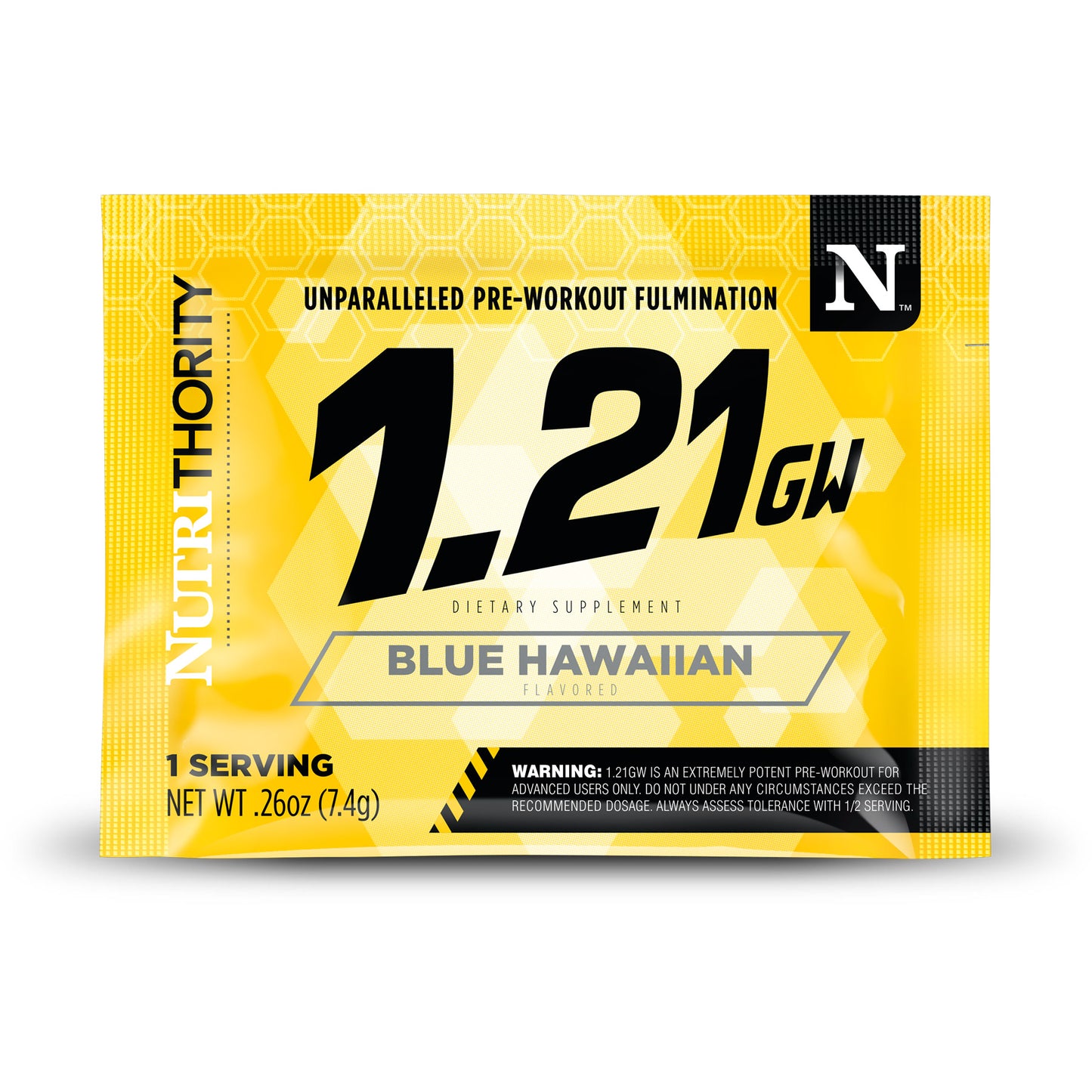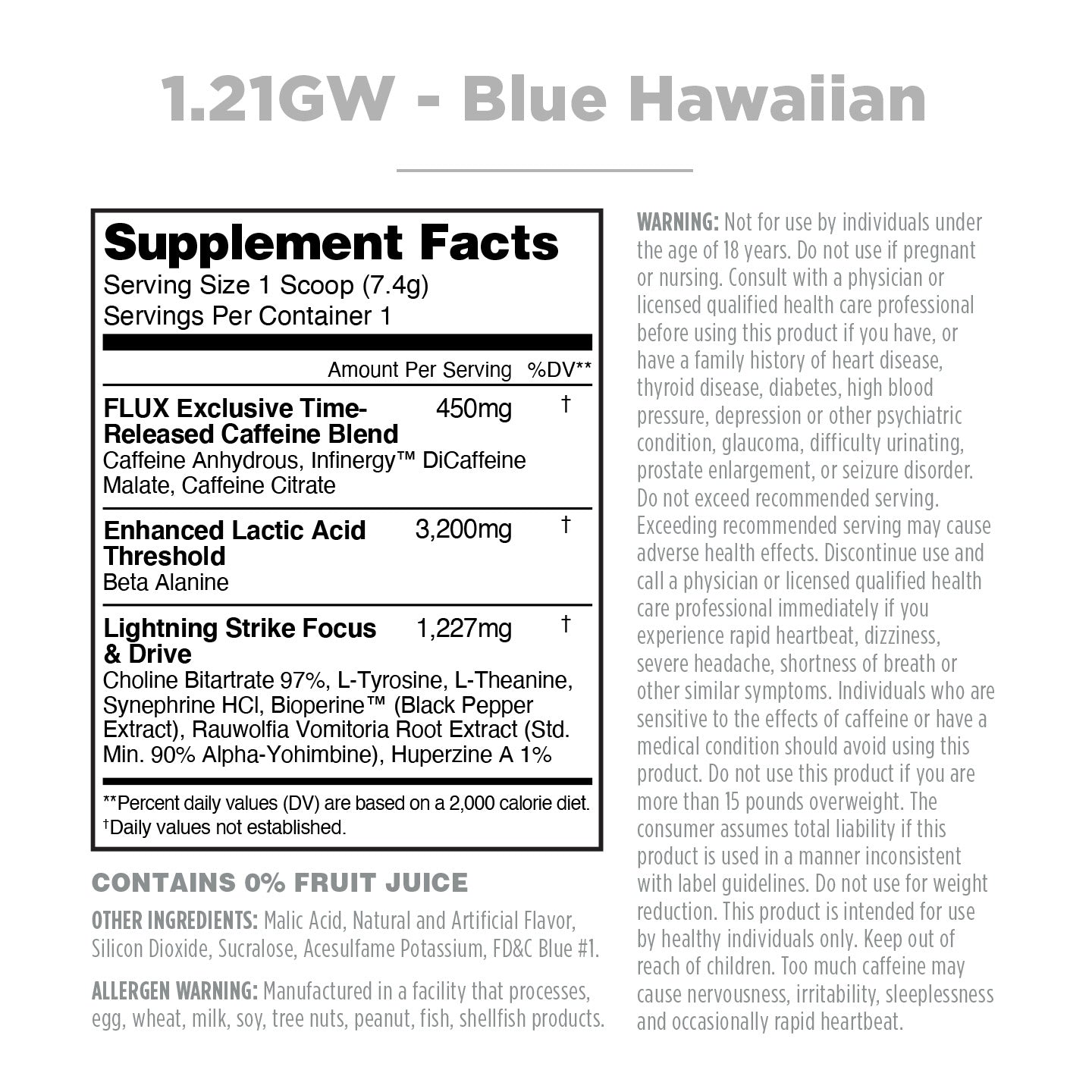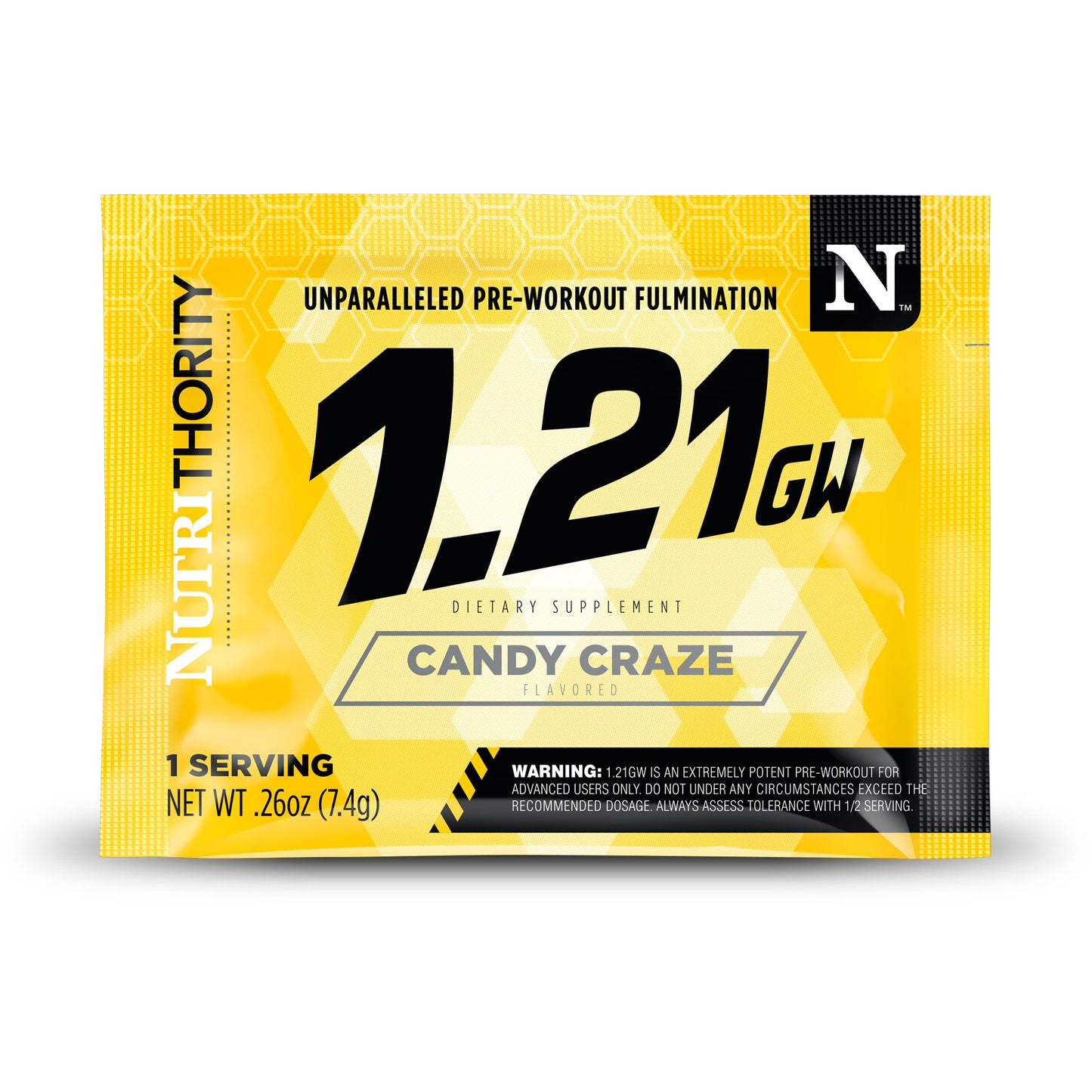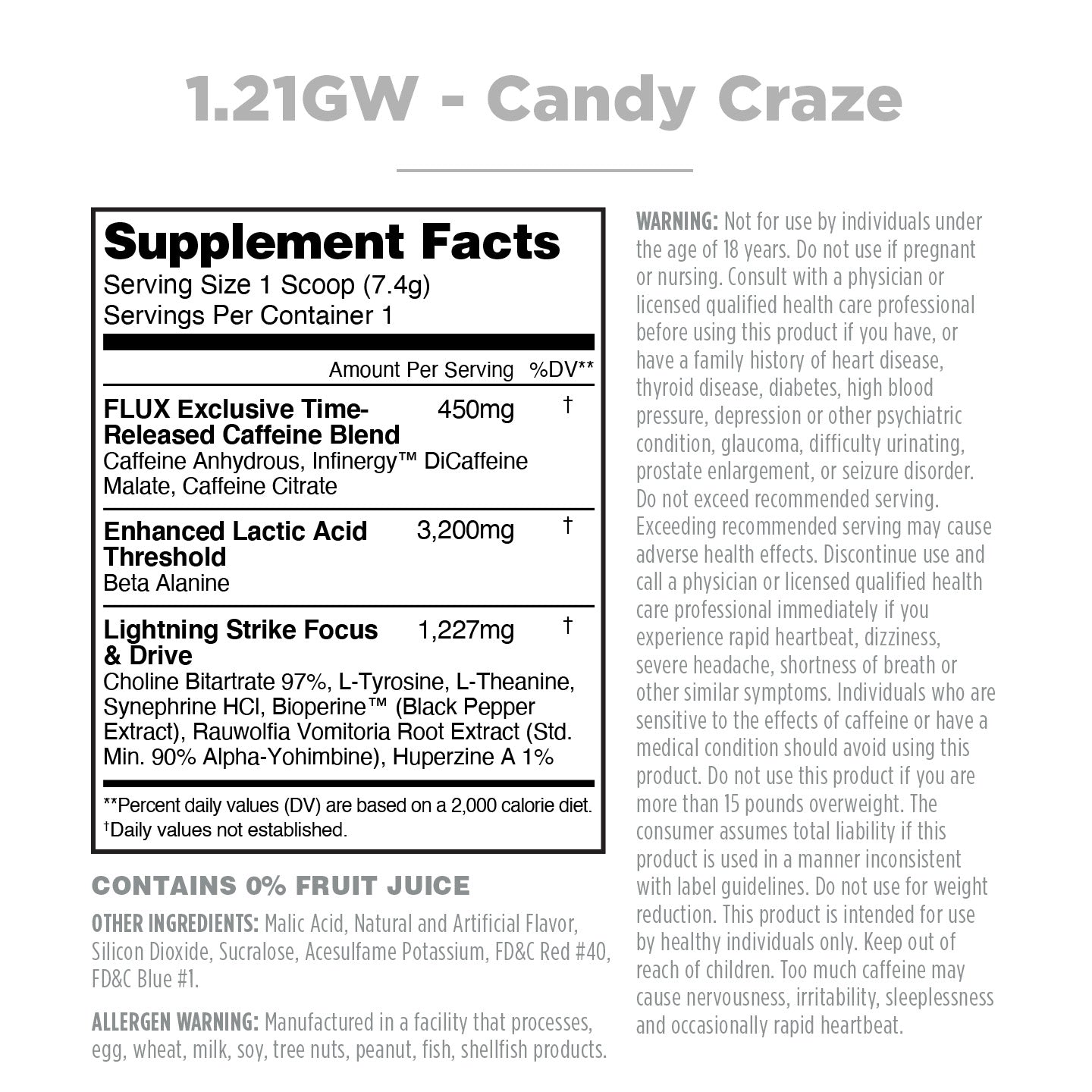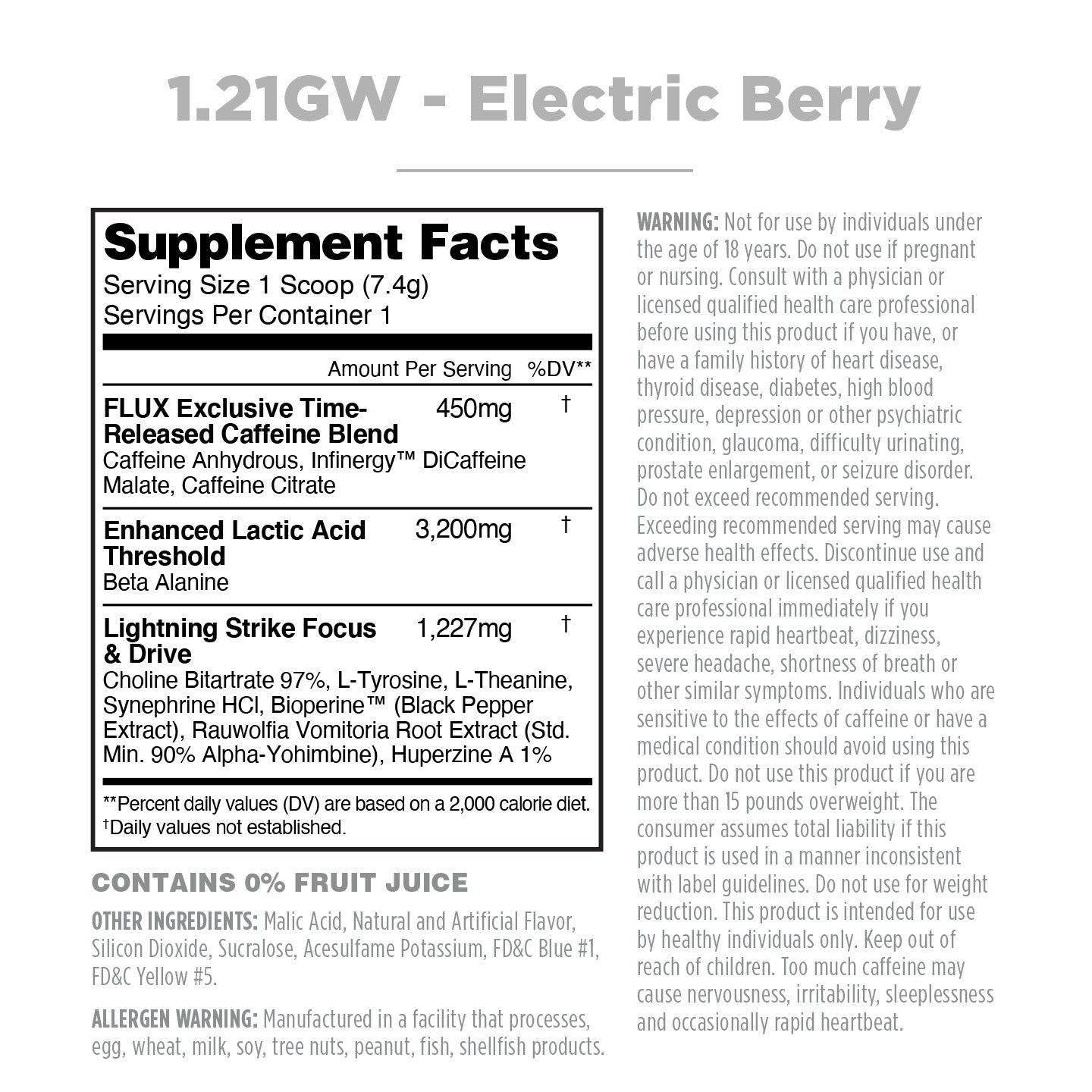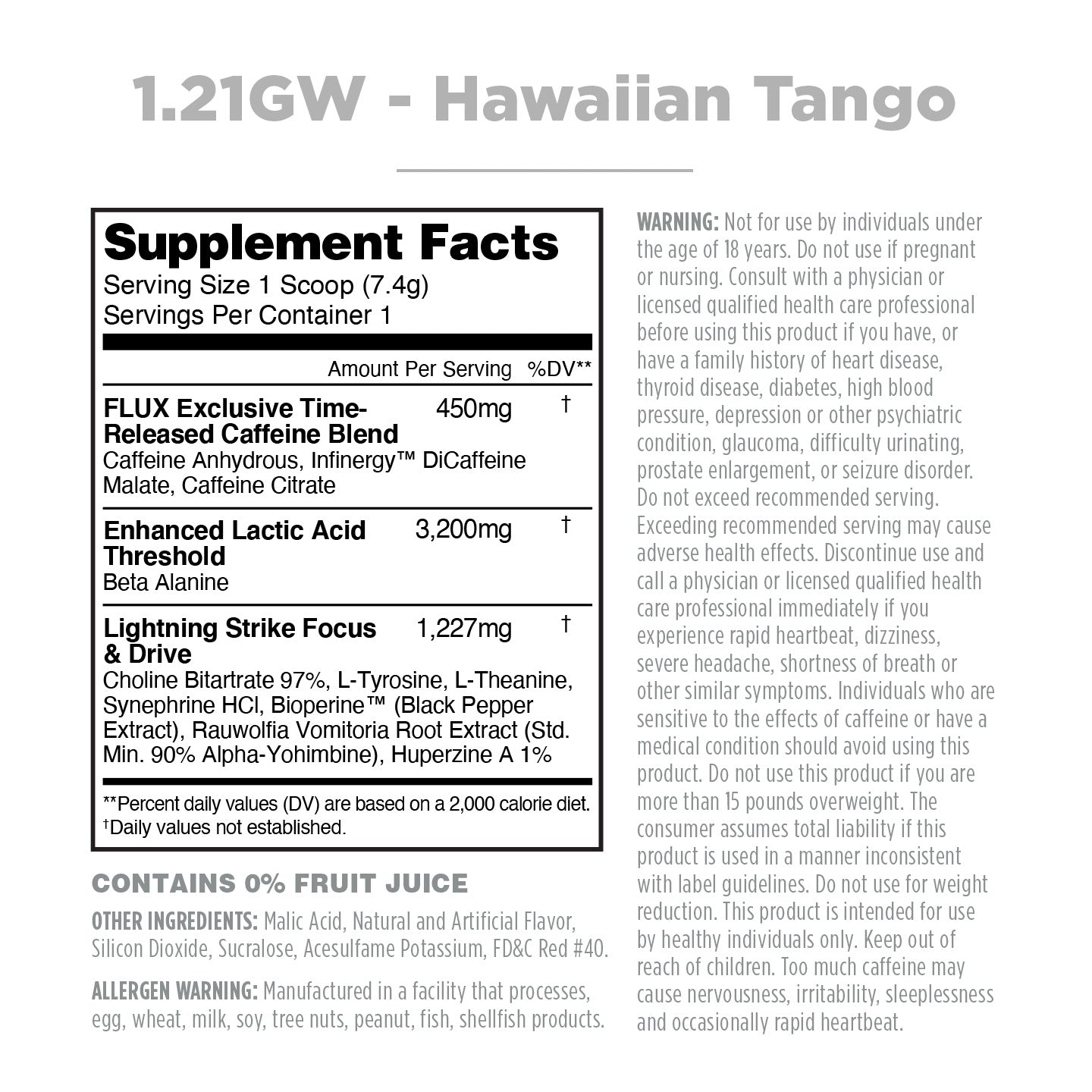 PreWorkout
This is the only pre workout my body doesn't ever get used to…its potency is consistent every single time..gets my hyped and ready to bust through any workout! Love it!
Thank you for your kind words Kylee! We are happy to know that our product is meeting your expectations :)
Extra energy!
One of my favorite pre workouts. I rotate through a few different brands but I keep buying this one. It is high in caffeine but it gives me that extra boost I need.
1.21 is not a mild pre-workout, but if you're ready for it, it's ready for you. :)
Thanks for your 5 star review Alexandra!!!
Pre workout
I really like this...very clean energy..no jitters
Thank you for the review Jodi!! 1.21gw FTW :)
1.21 GW
Excellent taste and provides the extra boost I need when I work out early in the morning.
Thanks for the review Jason! We're glad to hear you like the 1.21!!!
Great
Favorite protein and pre workout!!
Thanks for your review Kim!! Welcome to the family! :)
Great deal on the perfect product bundle
Great experience, fast shipping
Thanks Shellie!! We aim to please :)
121,Amino acids, protein
1.21 was not the greatest pre-workout I have had, dry scooping was hard with this flavor. The Amino factor was great, great taste and so was the protein.
Thanks for the review Ivan! We're sorry to hear that you didn't enjoy our 1.21GW. We're happy that you liked the other products :)
I was able to get a pretty intense pump and the rush of energy I like to feel.
Thanks for the review Jevon!! 1.21 is pretty intense indeed, glad you liked it :)
Fantastic Customer Service
The thought and care that went into my order was unmatched. Truly a company that values its customers and I will be ording all future supplements from nutrithority specifically for this reason.
Thanks Aidan, Welcome to the family!!! :)