Splurge or Save? How to Know Which Fitness Products are Worth the Money

Doesn't it feel like you can't go 2 minutes without seeing advertisements for fitness stuff?
Everywhere you turn, some sort of gear or gadget is in your face — it's a constant attack of emails, social media ads, and reviews promising the latest and greatest thing to revolutionize your workouts. 
But how do you know when it's worth spending your hard earned cash, and where to save a few bucks?
Will the $200 shoes make you faster than the $40 style? Can you justify spending a mortgage payment on a spin bike or a smart mirror?  And does anybody really need a $300 gym bag?!
Sometimes it can be tough to tell when to opt for the top-of-the-line, or take your chances with a low-priced knock-off. Lucky for you, we're here to help you navigate the non-stop wave of fitness products and put your money where it counts.
Here's our rundown of where to pinch your pennies, and where it's worth spending your cash to get the results you want.
Resistance Bands and Dumbbells - Save
It's amazing what you can do with a simple set of resistance bands or dumbbells.  From at-home workouts, to muscle activation, to ramping up your effort at the gym, these simple pieces of equipment can yield serious results.
But does a set of pricey bands or dumbbells outperform their discount competition?
Not really.
While some of the bells and whistles are very cool — like these adjustable Powerblock dumbbells — at the end of the day, you're going to get the same results from the set that's been sitting in your parents' basement since 1987.
Both dumbbells and resistance bands are pretty straightforward — as long as the bands are rubber and the dumbbell weight is accurate, you're good to go.
If you're looking to help your bottom line, save yourself a few bucks and shop around for a bargain set of these.
Footwear - Splurge
Shoes might seem like just another accessory, but they're actually a key part of your fitness arsenal.  
A good pair of shoes can keep you in the game at every turn — a bad pair can leave you with the knees and back of your 90-year-old grandma. 
Everybody needs something different from their shoes.  Maybe you need more arch stability for your runs.  Maybe you need a weightlifting shoe with a degree of heel lift.  Or maybe you're only comfortable deadlifting in your trust pair of Chuck Taylors.  
The important thing is that you find the right shoe to fit your needs.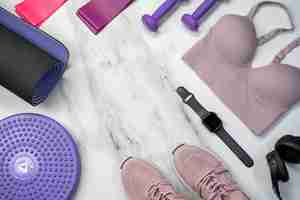 And while good shoes don't necessarily have to break the bank, this is one area where you might want to prioritize function over price. Instead of heading directly to the clearance rack, invest in a pair that will help keep your body healthy, supported, and tailored to your specific needs.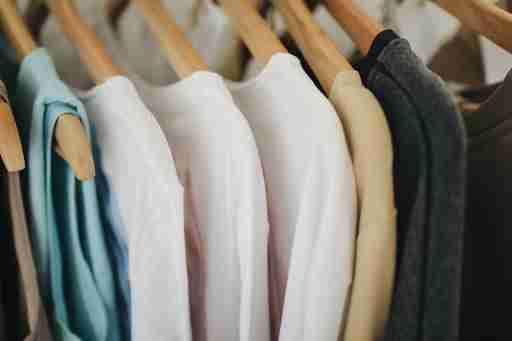 Apparel - Save
There's nothing wrong with wanting to look good, even when you're heading to the gym.  And thanks to the explosion of Athleisure companies, there's no shortage of options to cover both fashion and function.
But the price tag on some of this gear can easily add up to a car payment.
Wander into many of these trendy athletic wear stores and it's not unusual to find a $100 pair of leggings or a $200 pullover.  And if you want to outfit yourself from head to toe?  Don't be surprised to see your final bill approach four figures at checkout.
So does this mean that you have to choose between looking like a hobo or forking over your entire paycheck?
Nope.
Alongside these costly brands are a ton of lower-priced options that look and perform like their pricey counterparts. Amazon is a great place to find dupes for well-known brands, and many sporting goods and department stores offer sports apparel lines that rival any competitors at a lower price point.  
Don't be afraid to do your wallet a favor in the apparel department — all you'll be sacrificing is the fancy label.
Recovery Gadgets - Splurge
Recovery technology is booming.  There are a ton of options on the market for gadgets that will keep your body feeling great and performing at its peak, no matter how hard you push.  
Personal devices like Hyperice's handheld Hypervolt or Vyper vibrating foam roller will leave your sore glutes or tight IT bands feeling like butter.  And if you really want to up your game?  MarcPro's state-of-the-art, non-fatiguing muscle stimulation is favored by professional athletes, doctors, and physical therapists for its ability to speed up recovery for both injuries and everyday wear and tear.
But with a hefty price tag, here's the burning question: do these devices really improve your recovery?
You bet they do.
That doesn't mean that you can't recover effectively without some fancy (and expensive) gadget.  Stretching, basic foam rolling, active recovery activities, and good old-fashioned rest will still get the job done. 
But if you really want to reward your body for all its hard work, this is one area where a splurge can really pay off.
Water Bottles - Save
Remember when a water bottle was just something that you used to keep yourself hydrated?  
Apparently those days are behind us.
Water bottles have upped their game, folks.  Today, the choices are endless — you can find bottles covered with motivational sayings, bottles made of eco-friendly glass, bottles made to keep cool for days on end, even bottles that sync with your devices and glow when it's time to take a sip (talk about something you never knew you needed).  
But make no mistake, investing in your own handheld wildlife sanctuary, personal cooler, or water valet is going to cost you.
Don't get me wrong, if a fancy container helps you reach your drink enough water, or makes you feel good about your purchase, go ahead and fork over the $60.  But before you do, take a look in the gym lost-and-found to see how many bottles end up there.
At the end of the day, water is water.  No matter how you dress it up, it's going to do the same thing for your body.  Do yourself a favor and save a few bucks — and the stress of remembering where you put it — with a budget-friendly water bottle.
At-Home Cardio Equipment - Splurge 
Sometimes, no matter how hard you try, it feels impossible to get to the gym.
So wouldn't it be amazing if you could just jump on the treadmill or spin bike anytime it fits into your crazy schedule?  And look, your local sporting goods store is even running a sale!
Slow down for a sec. 
Before you go out and make a purchase, it's important to remember that it can be tough to match the quality of commercial cardio equipment from the gym with an at-home model.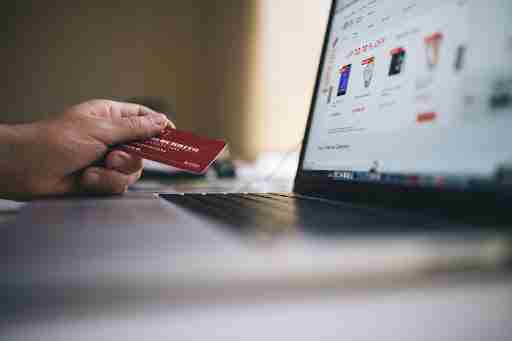 And while it might be tempting to snag that clearance treadmill from the store, remember that many of these low-cost options aren't made to hold up to heavy, long-term use.  That "great deal" can quickly turn into a money pit of repairs or even replacement, costing you a lot more in the long run.
But just because new, quality equipment comes with a hefty price-tag, that doesn't mean you can't score a good deal.  Instead of looking for a cheap machine, consider giving the second-hand equipment market a try.  It's not uncommon to find pre-owned, quality cardio equipment for a fraction of the cost of a new model.
No matter whether you're looking for something new or preowned, if you're set on replicating the experience of doing cardio at the gym, it's worth the investment to splurge on a quality piece of equipment.  
Statements made on this website have not been evaluated by the U.S. Food and Drug Administration. Information provided by this website or this company is not a substitute for direct, individual medical treatment or advice. It is the responsibility of you and your healthcare providers to make all decisions regarding your health. Consult with your healthcare providers regarding the diagnosis and treatment of any disease or condition. Products sold on this website are not intended to diagnose, treat, cure, or prevent any disease.