Sneak Attack:  How to Get Even the Pickiest Eaters to Eat More Veggies

Whether you're struggling with getting enough veggies on your own plate, or you're sick of fighting your kids over the broccoli every time you sit down to eat, adding more vegetables to your family's diet can feel like an uphill battle.  I find that attacking the problem head-on can be challenging — kids are especially reluctant to dig into a heap of brussels sprouts on their plate — so sometimes it's necessary to sneak some of those veggies in where they least expect it.
At the end of the day, the point of this isn't to trick your family — or yourself — into eating more vegetables (although it might feel that way at first).  The idea is to increase exposure to vegetables, get those picky eaters to try something new, and hopefully to help them actually start enjoying more foods that include more of the nutrient-packed goodness that veggies offer.  
Below are some of my favorite strategies for sneaking more vegetables into meals that will make the whole family happy.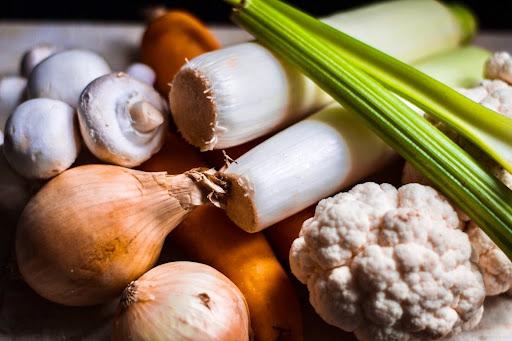 Do a double take.

When it comes to adding more veggies into the weekly rotation, I find the easiest thing to do is to double them up in whatever recipe I'm making. 
This can be done for just about any dish you can imagine, but it works especially well for casseroles, soups, stews, and even sauces. 
Not only is this an easy way to amp up the veggies, but you might just find yourself creating new and exciting flavors that you love.
If you're making pasta, even with canned sauce, don't be afraid to saute some onions, peppers, zucchini, and tomatoes that can be added to the sauce (I'm a fan of chunky-style marinara, but if that's not your thing, simply throw it all in a blender for a smoother consistency). 
If soup is on the menu, dice up some of those veggies you've been overlooking in the fridge for a week or two.  Or if you're in the mood for a casserole, up the volume with spaghetti squash, which will not only help with the veggies, but can also make your dish more filling.
Whip them into shape.
Purees are another great option for sneaking more veggies into your daily meals.  Cauliflower is a personal favorite of mine— try blending steamed cauliflower with a little chicken stock and garlic for a creamy sauce that can be added to everything from pasta dishes, to soups, to mashed potatoes or mac and cheese.  I also love adding different vegetable purees, like pumpkin or carrot puree, to butternut squash soup during the fall and winter months.
And savory dishes aren't the only thing that can benefit from a good veggie puree.  Beets and spinach are a great compliment to smoothies, especially alongside the tartness of raspberries and blueberries.  Avocado is also a great option, which pairs well with almost any type of smoothie, and can even be added to brownies, chocolate cake, or chocolate pudding. 
Get shredded (or diced).

Shredded or finely chopped vegetables are also an easy addition or swap for many meals, especially if you're cooking for a family of picky eaters who are likely to turn their noses up at veggies on their own.  
Adding finely chopped mushrooms to ground beef or turkey is barely noticeable to look at, but provides a big boost to your nutrient game.  I also love to add chopped spinach to ground meats, especially for italian-style dishes like lasagne.  If you're roasting root vegetables, try mixing in carrots or butternut squash with fries and hashes.  And baked goods can also benefit from an extra veggie boost.  Shredded zucchini, carrots, and sweet potatoes are awesome additions to muffins, breads, cakes, and even waffles.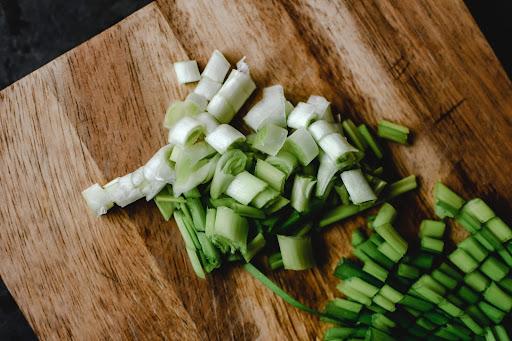 Pull a smart swap.
Veggies can also be swapped for many common carbohydrates.  I love this method because not only does it make my meals more nutritious, it also typically allows me to have a much bigger portion that I would with other carbs, while still hitting my macros.  Any time I can make a meal more filling is a win in my book!
Spiralized zucchini noodles and roasted spaghetti squash can easily be subbed for spaghetti or other traditional wheat noodles.  Using riced cauliflower instead of rice is perfect for mexican-style bowls and as a base for stir-frys.  Veggies can even make a great addition to burger night with these Broccoli Cheddar Tots.
This type of swap has even become so popular that many grocery stores carry a huge selection of veggie items that can be swapped for other carbs.  This is an awesome option for those nights when you're short on time— just make sure to check the labels to make sure there isn't a ton of sodium or other surprise ingredients hiding in plain sight.
When in doubt, go for the pizza.
Pizza might not be the first thing that comes to mind when you think of ways to add more vegetables to your diet, but it should be— pizza is the perfect way to add more veg to the dinner table.
Making sure everything is diced up nice and small — like onions, mushrooms, spinach, or bell peppers — is a key part of the equation when you're dealing with kids or other picky eaters.  While large pieces might not pass inspection, smaller items might even go unnoticed — especially if they're covered in sauce or cheese.  You can also find cauliflower pizza crusts in the freezer section of most grocery stores, which is another great option if you're looking for lower carb or gluten-friendly options for that Friday-night pie.
Statements made on this website have not been evaluated by the U.S. Food and Drug Administration. Information provided by this website or this company is not a substitute for direct, individual medical treatment or advice. It is the responsibility of you and your healthcare providers to make all decisions regarding your health. Consult with your healthcare providers regarding the diagnosis and treatment of any disease or condition. Products sold on this website are not intended to diagnose, treat, cure, or prevent any disease.