Your Cardio Doesn't Have to be Boring
There's no question that cardio plays an important role in any fitness program.
Not only can cardio workouts help you to achieve your physical goals, but they have incredible health and wellness benefits.
According to Mayo Clinic, "During [cardiovascular activities] you repeatedly move large muscles in your arms, legs, and hips.  Your heart rate increases and you breathe faster and more deeply.  This maximizes the amount of oxygen in your blood and ultimately helps you use oxygen more efficiently."
And what does all that efficient oxygen use mean for your body?
Your heart, lungs, and blood vessels function better — meaning you feel more energized, have more stamina, and improve your overall health.
So if cardio workouts are so great, what's the problem?
They can get pretty boring sometimes.
Maybe it's the idea of running on a treadmill like a hamster that has you ready to tear your hair out.  Maybe it's all that spinning with nowhere to go.  
But just because you're over logging miles on the treadmill, it doesn't mean that you have to give up all the amazing benefits cardio workouts have to offer.
Instead of throwing in the towel, try one of these five strategies to spice up your workouts and keep the cardio boredom at bay.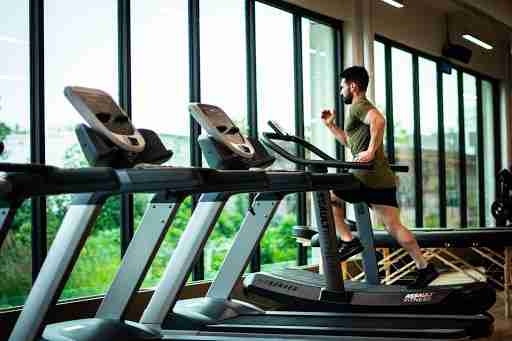 Change Your Pace
No matter which piece of equipment you choose, jumping on a machine for 30 minutes or more can be pretty mind numbing.  And with no variation in speed, it's no wonder that you're having trouble staying motivated to get that workout in.
But instead of setting the machine at a consistent speed or resistance, why not try playing around with the pace?
Interval work is one of the best ways to cut through the boredom of your cardio workouts.  And the best part?  It can be done on any piece of equipment for any period of time.
And don't make the mistake of thinking that intervals automatically mean sprinting till you vomit — they can be tailored for any goal or fitness level.  
Intervals workout can range from a punishing tabata workout (that means 20 seconds of all-out effort, followed by a 10 second recovery),  to a 3:00/3:00 workout where you work at a moderate to hard effort for and recover for 3 minutes, to anything else your mind can come up with.
Next time you need to switch things up, play with your pace and watch the minutes fly by.
Change Your Scene
Sometimes it's not the work that's the problem, it's the location.
After all, who wants to do the same thing, staring at the same spot on the wall, day after day?  It would be crazy if you weren't getting bored!
Instead of forcing yourself to do yet another workout in the same old place, try opting for a change of scene.
That same run that feels like a death march on the treadmill might feel amazing as you run through your local park.  (Heck, you might even find yourself going farther than ever before, just by stimulating your brain with some fresh air.)  Or if you're usually a regular on the stationary bikes, try mixing it up with a spin class or a fan-bike session.  
You don't have to reinvent the wheel to get your workout in — sometimes all it takes is something as simple as a new view to make your cardio feel fresh again.
Try Something New
It can be easy to get stuck in a rut by doing the same thing every time you hit the gym.  And sometimes that routine can even be comforting — after all, consistency is one of the most important factors in reaching your fitness goals.
But there's a fine line between consistency and flat-out boredom.
If your routine feels like it needs a major overhaul, one of the best things you can do is to get out of your comfort zone and turn your cardio regime completely on its head.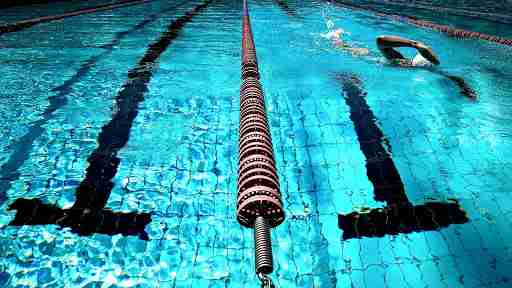 Instead of yet another treadmill session, find a group fitness class that you've never done before.  Take a few laps in the pool for something new (and if you're looking for an intense workout, trust me, this one's for you).  Or try out one of those cardio machines in the corner that you've never used before — you might be surprised how challenging a rower or ski machine can be. 
Boredom can be your body's way of telling you it's time for a change.  And you never know — you might just find a new favorite type of exercise in the process!
Mix It Up
I hate to break it to you, but there's no rule that says cardio workouts should include just one activity.
If you're looking to break up the monotony of a stale routine, try throwing in some variety.
Instead of jumping on the stepmill for 30 minutes of steady-state work, add some medicine balls, resistance bands, or core exercises into the mix.  Try doing 3 minutes of stairs, followed by 1 minute planks, and repeat until you reach your 30 minute goal.  
Or even go crazy and use more than one cardio machine during a workout.  Don't be afraid to run on the treadmill for 10-15 minutes and follow that up with 10-15 minutes on the stationary bike.  
Not only does this strategy help keep your mind fresh, but switching things up can ramp-up your body's effort level, giving you an even better cardio workout than you might get from doing just one exercise.  Talk about a win-win!
Challenge Yourself
So maybe you're not looking for a change of activity, or a change of scene.  You can really enjoy a certain type of cardio and still find it tough to stay motivated.
When this type of boredom hits, maybe it's time to consider giving yourself a new goal to challenge yourself with.
Find a running or cycling club and feed off the energy of other people to keep you moving.  Join an online challenge group to add a level of accountability to your workouts.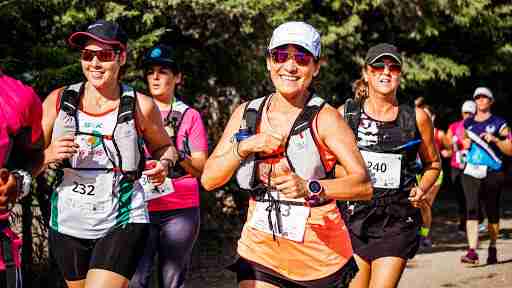 Or sign up for a race or event to give yourself an end goal to channel all your effort.  (And you can even sign up for virtual events that allow you to participate at your own location and on your own time, allowing you to make it work even with your busy schedule).

And sure, it might not keep the boredom out of each and every workout — but reaching that goal or crossing that finish line will definitely make all of your hard work worth it!
Statements made on this website have not been evaluated by the U.S. Food and Drug Administration. Information provided by this website or this company is not a substitute for direct, individual medical treatment or advice. It is the responsibility of you and your healthcare providers to make all decisions regarding your health. Consult with your healthcare providers regarding the diagnosis and treatment of any disease or condition. Products sold on this website are not intended to diagnose, treat, cure, or prevent any disease.