4 Types of Stretching That Can Help Improve Your Workouts
Be honest, is stretching part of your regular routine or are you one of those people that walks into the gym and immediately picks up a dumbbell? Because if there's one part of a workout routine that seems to get neglected more than any other, it's the pre and post workout stretch.  

And I get it, time is short.  Sometimes it's all you can do to squeeze a 30-minute lift in, let alone spending extra time warming up and cooling down.  But if you're habitually skipping that part of your routine, you could be seriously limiting your progress or setting yourself up to get injured.



So yeah, you probably know that stretching is something that

should

be doing. But did you know that there are actually different types of stretching?  Yep –– it's not just about

what

you do when it comes to stretching.  To make the most out of these movements (not to mention minimizing your chance of injury),

when

you perform each type of stretch matters, too. Let's take a look at the four main types of stretching and when you should be doing them to reap the most benefit. 
1. Dynamic Stretching
Dynamic stretching is movement-based stretching and it's a great place to start before jumping into your workout.  The focus here is on tightening your muscles during movement, taking your body through a full range of motion in preparation for activity. 


Dynamic stretching helps to increase muscle temperature, ward off stiffness, and it can be tailored to mimic whatever movements you'll be performing during your training session, making it easy to personalize for your needs.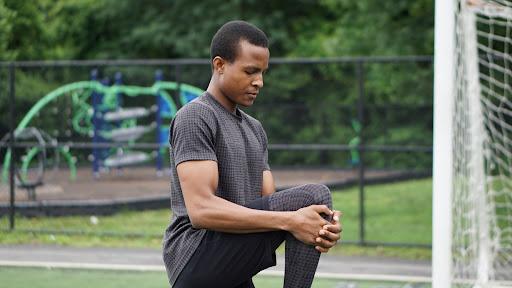 When to use dynamic stretching techniques

: Dynamic stretching is most effective as part of your pre-workout routine.  For the best results, begin with 5-10 minutes of low to moderate intensity movement (like walking, jogging, or easy spinning on a bike), followed by 5-10 minutes of dynamic stretching exercise.



Give these a try

: Walking Lunges (with or without a torso twist), Leg Pendulum, Walking Knee Pulls, Arm Circles, Shoulder Rolls
2. Active Stretching
The name might be a little misleading, but active stretching doesn't require a lot of movement.  Instead, the idea is to actively use antagonist (or opposing) muscles to stretch without using any additional force.  In other words, you're not pulling or pushing –– only the muscles themselves are doing the work.  

A great example of this is an active straight-leg raise, where you lay on the ground and raise one leg toward the ceiling to stretch your hamstrings and calves.  You're not pulling or holding your leg with your hands –– you're using your quads to hold your leg in place and stretch the muscles along the back of your leg. Active stretches are usually done for short periods (10-15 seconds should do it) and repeated several times.  



When to use active stretching

:  Active stretching can be used during both pre-workout and post-workout routines to warm up, activate, and improve the flexibility of your muscles.



Give these a try

:  Active Straight-Leg Raises, High-Knee Holds, Seated Wall Angels, Active Chest Stretch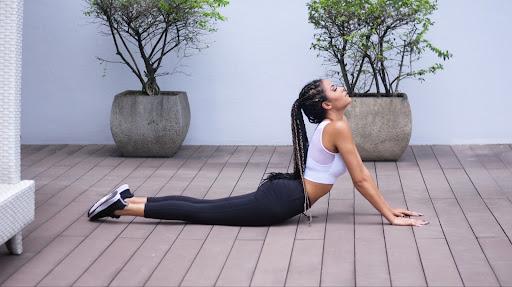 3. Static Stretching
The type of stretching that you've probably been taught to do since you were a kid is called static stretching.  In this type of stretching, the idea is to stretch a muscle as far as it can go without pain and then hold that position for a period of time without moving (usually 20-45 seconds).  The primary goal of these movements is to increase flexibility.



Static stretching is highly effective, but contrary to what you might have been taught in your 3rd Grade gym class, it shouldn't be used to warm up your muscles.
By performing these types of movements
before
you've had a chance to get your muscles warm, you could actually be increasing your chance of injury.  Your best bet is to use static stretching techniques
after
your workout, instead –– not only can this help to improve flexibility, but it can also help to release any tension your muscles might be holding that could cause pain and stiffness as you cool down.  
When to use active stretching

:  Post-workout or on active recovery days (after activity).



Give these a try

:  Seated Butterfly Pose, Standing Quadricep Stretch, Overhead Tricep Stretch, Posterior Capsule Stretch
4. Ballistic Stretching
The last type of stretching on the list, ballistic stretching, comes with a warning label –– while ballistic stretches can be highly effective in the right setting, they can also be dangerous when not used properly.  That's because ballistic stretching involves using force to push muscles past their normal range of motion.  Have you ever watched pro football or baseball warming up and doing high kicks kicks or big leg swings?  Or how about Olympic swimmers, flapping their arms back and forth before they dive in the pool?  That's ballistic stretching at work.

Here's the thing to keep in mind though, not only are those world-class athletes in prime physical condition and under the eye of professional strength coaches and athletic trainers, but they've probably also gone through an extensive warm-up back in the locker room, before they ever set foot on the field or pool deck.  If you want to make ballistic stretches part of your training, it's best to make sure you're injury-free and effectively warmed up before performing them.  Or better yet, save them for part of your post-workout routine.

When to use ballistic stretching:

  Before or after your workout, but only after getting a good warm-up.



Give these a try

:  Sitting Toe Reaches, High Kicks, Arm Swings
Here's your takeaway…
Stretching should be an important part of your everyday workout routine, but it's not a one-size-fits-all approach.  Each type of stretching has a time and place, and like anything else when it comes to a workout, you should check with your doctor to make sure the movements you're performing are right for you.  



Do you have a go-to stretching routine?  Hit me up at

jared@nutrithority.com

to share some of your movements.
Statements made on this website have not been evaluated by the U.S. Food and Drug Administration. Information provided by this website or this company is not a substitute for direct, individual medical treatment or advice. It is the responsibility of you and your healthcare providers to make all decisions regarding your health. Consult with your healthcare providers regarding the diagnosis and treatment of any disease or condition. Products sold on this website are not intended to diagnose, treat, cure, or prevent any disease.