Regular price
$0.00 USD
Sale price
$49.99 USD
Unit price
per
Sale
Sold out
Mr Fusion is the ultimate coalescence of pump and energy.
Unrivaled Pumps and Blood Flow
Sustained Clean Energy & Focus*
Power and Strength Intensifier*
Mr. Fusion provides an incredibly clean energy while maximizing pump and endurance. You'll be more focused, energized, and perform better through your workout. The amount of caffeine and stimulants is much more mild than other pre-workouts, so you shouldn't feel a 'jittery' or anxious.
Share
View full details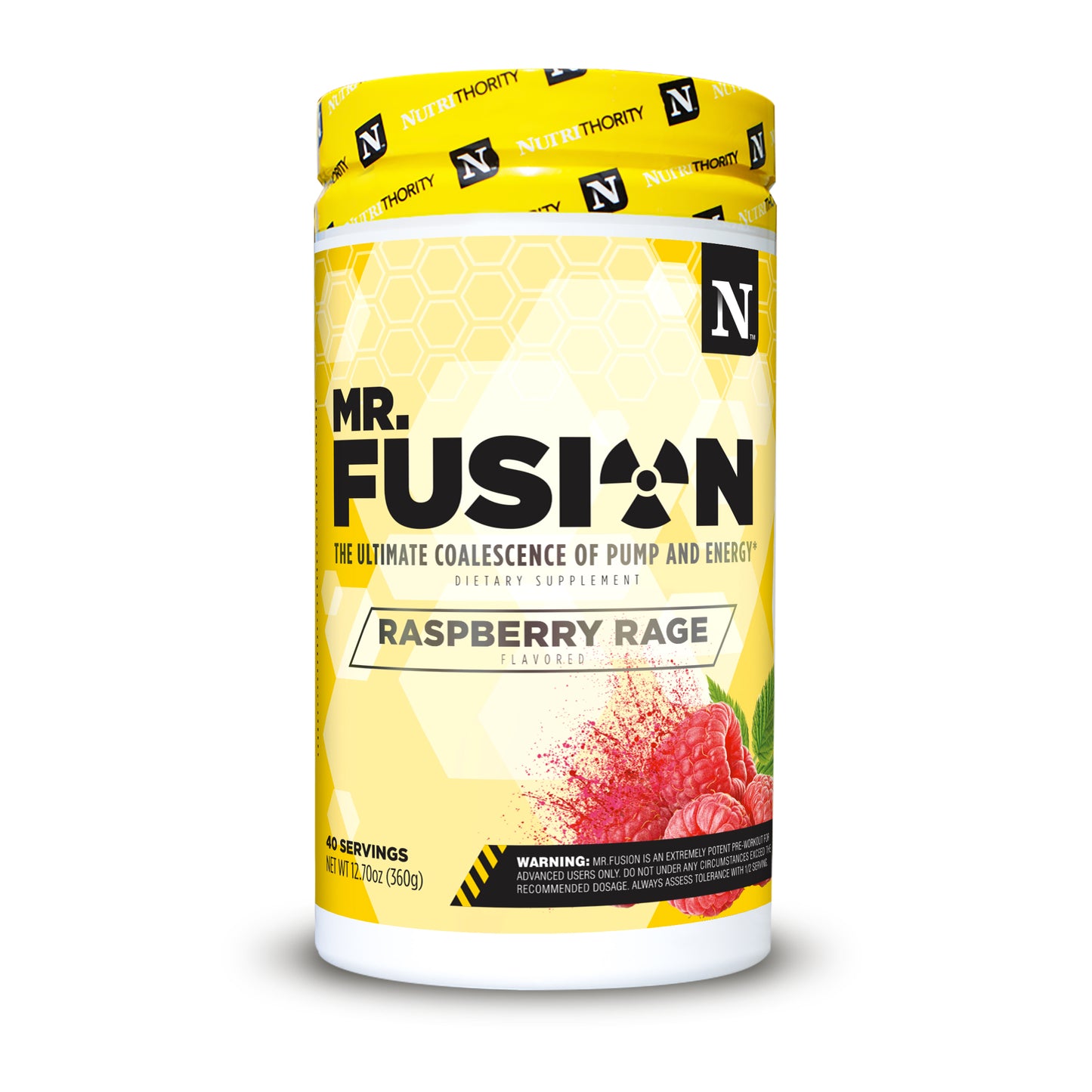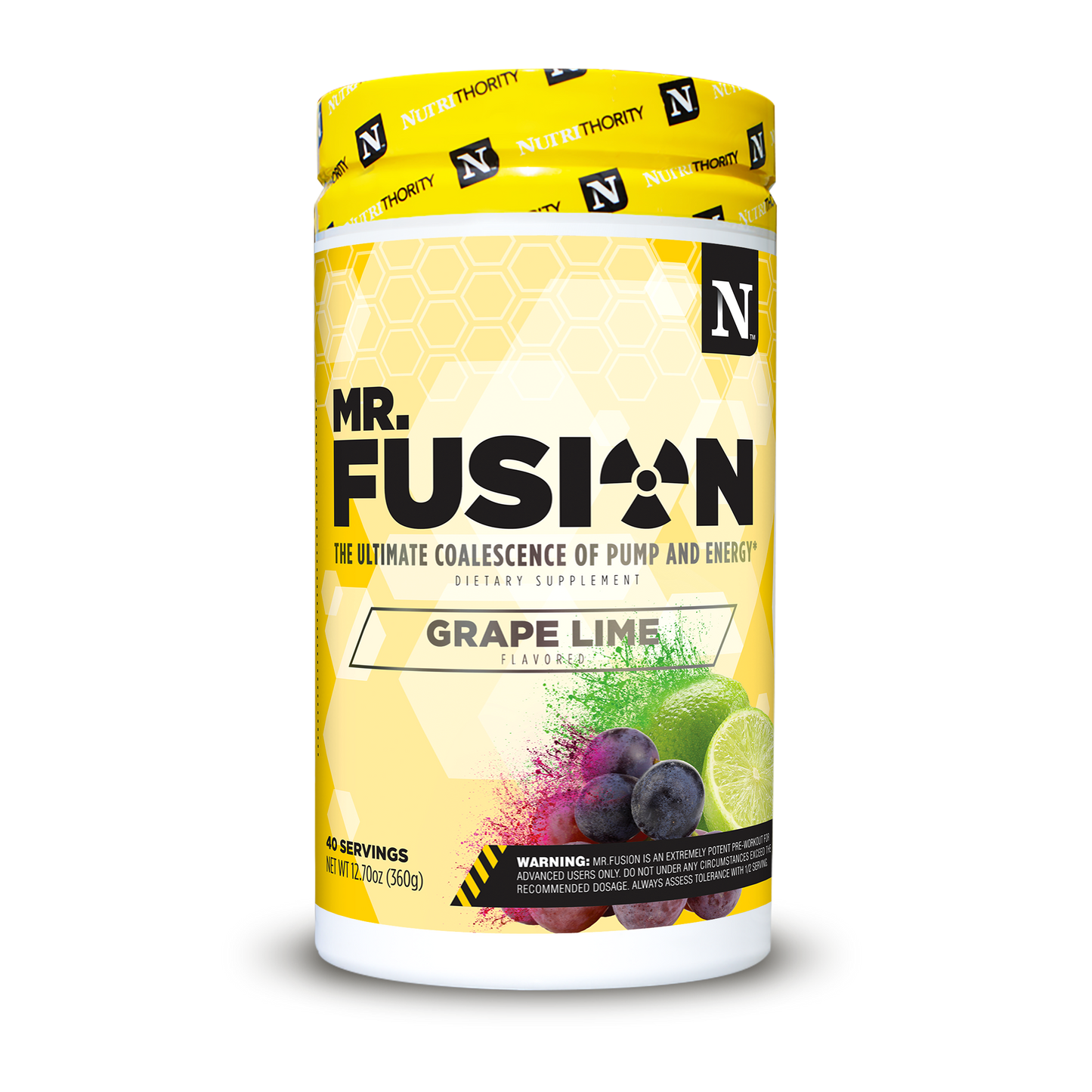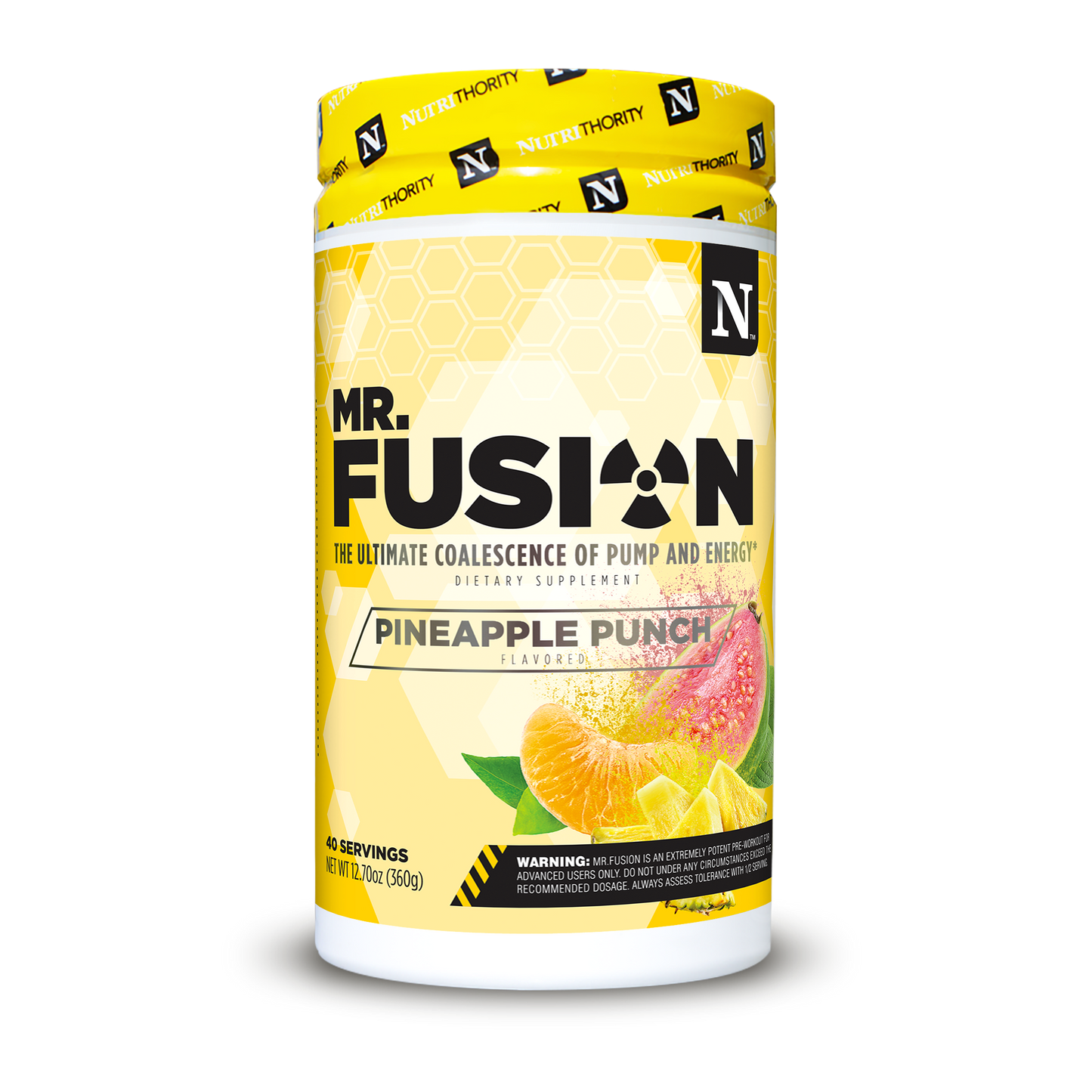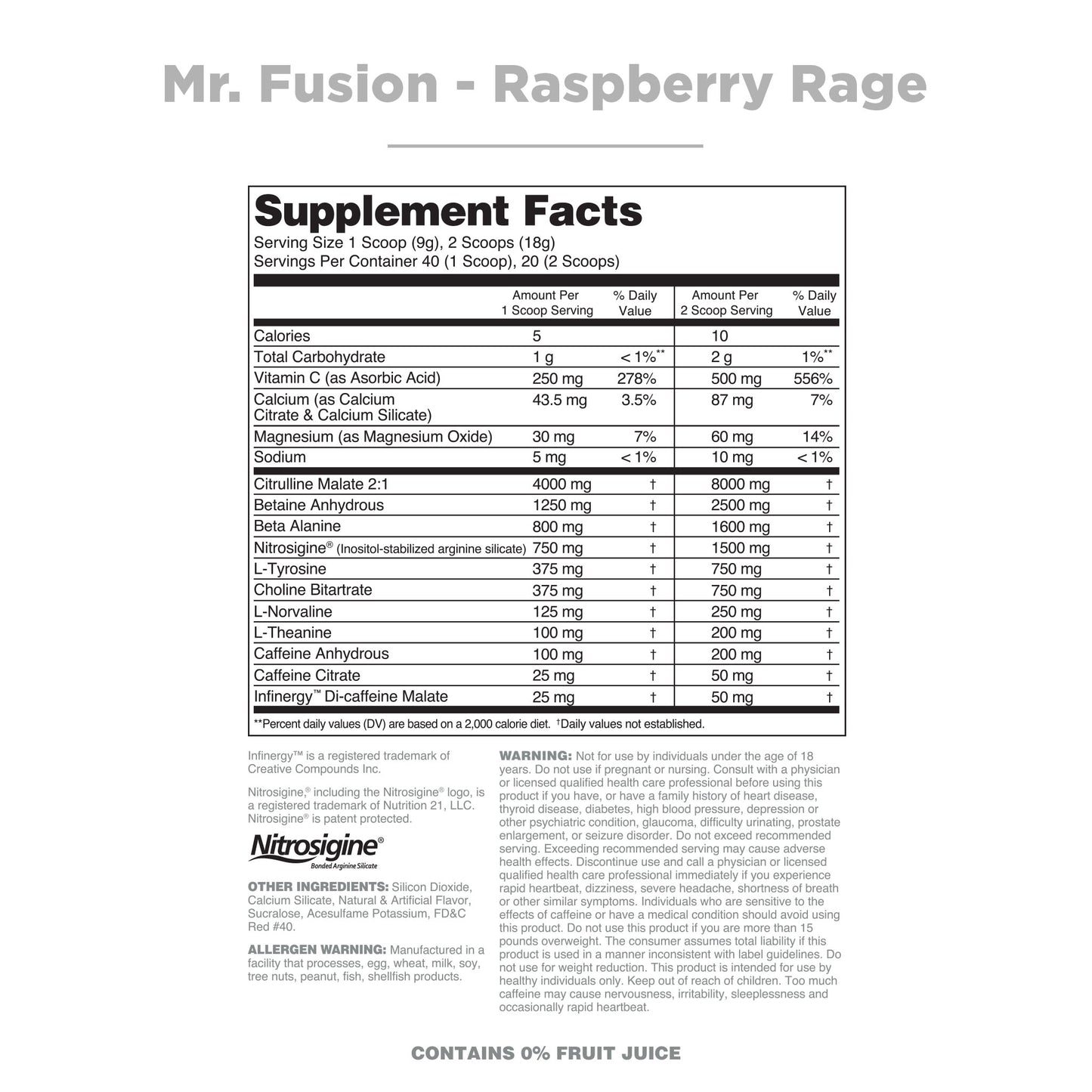 It works
Love that it doesn't make me jittery.
Thanks for the feedback Karolyn! We love that Mr. Fusion doesn't make users jittery and that it works well for you :)
Great stuff!
Good pump, no crash, always have this in my cycles of preworkouts
Thanks for the review Jordan! We're glad to hear that you're happy with the pump !!
Sample rating
I love the Mr, Fusion, good pump, and tastes great
Thank you for your kind words Karen! We're glad you're enjoying our Mr. Fusion Sample Packs :)
Game changer!
The flavors are good and they help push my workouts up a notch
Thanks for your review Jen!!! We appreciate your business!! :)
Powerful but shortcoming.
I can feel the effects of the pre workout and the flavor is great. However, I do not like that they use sucralose, blue #1, yellow #5, and red #40. I'll be looking for something else until they move away from those ingredients.
Thanks for your review Fernan! We appreciate your feedback !!
Thank you for your review Kaley! :)
Great! Flavor, energy, no crash. Love love love.
Thank you for the 5 star review Adrienne!
Good taste
These samples are great, before I buy a full tub of certain flavors I order these packs to make sure I will like the mix. Very rarely am I disappointed. Great taste in the fusion mixes and a good pre workout. I liked the Hawaiian Tango
Thanks for the review Jamie! Gotta try them all ;)
Best out there
Jared and his team are great! Easy to work with and super helpful. Let alone the shipping is way faster than expected
Amazing preworkout, just enough for me
This preworkout is great because if you use the suggested 2 scoops it has all the clean energy that a preworkout should have. I am able to get through almost a 2 hour workout and feel little to no tingling which is nice. I have noticed no side effects and after my workout I feel energized for the rest of the day. Amazing product, the quality is unmatched and I love the blue hawaiian flavor!!!!!! Reminds me of tropical drinks in the summer!:)
Thanks for the review Sierra! We're glad you enjoy this product so much! Welcome to the family!!