Regular price
$119.99 USD
Regular price
$131.98 USD
Sale price
$119.99 USD
Unit price
per
Sale
Sold out
Equilibrium 
is hormonal balance support.
Increase Fat Loss
Regulate Cortisol
Suppress Excess Estrogen
Singularity is an Ultra concentrated once daily dose testosterone amplifier.
Decreased Cortisol*
Increased Libido*
Increased Nitrogen Retention*
Increased Testosterone*
Anti-Aromatase*


Share
View full details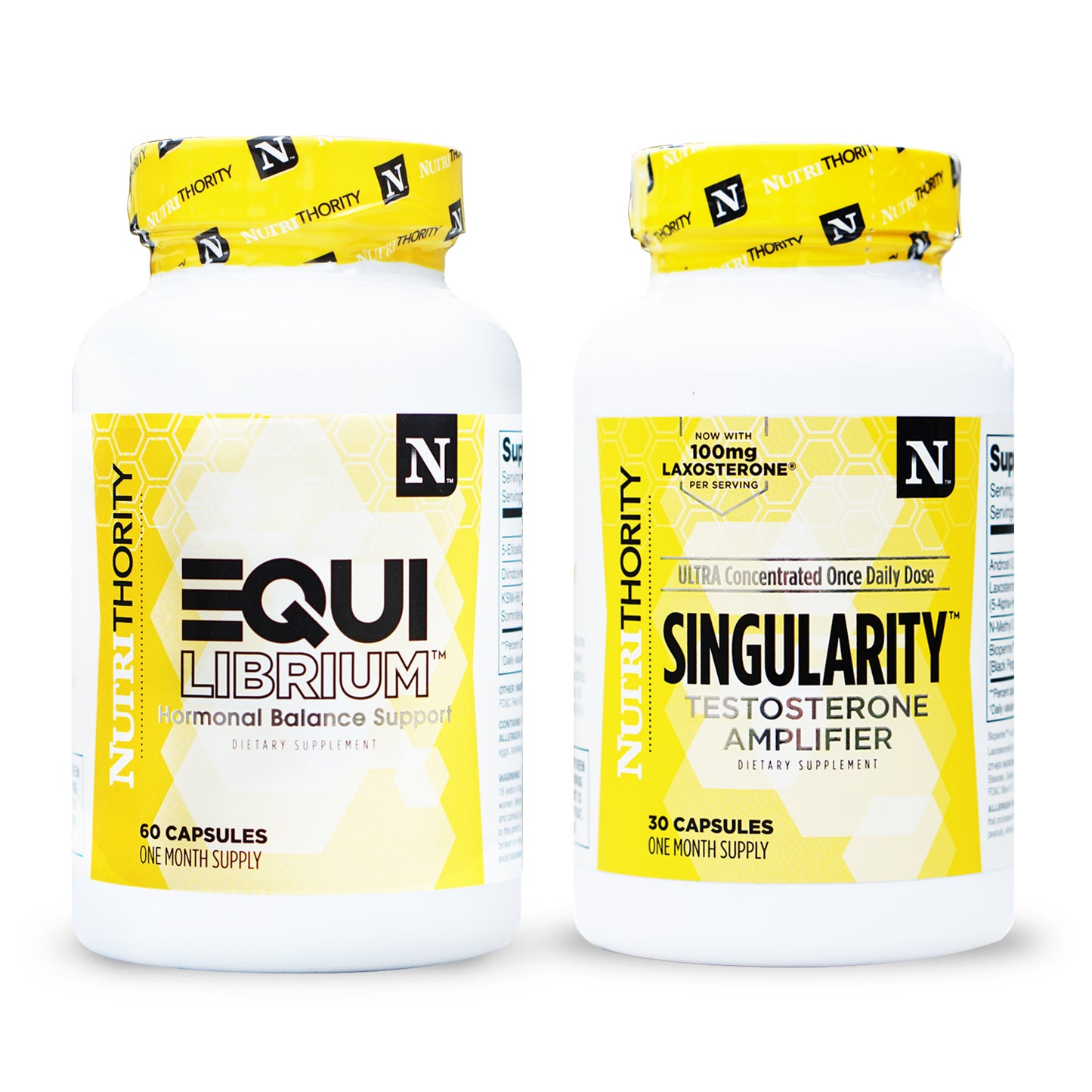 Equilibrium & Singularity Stack
Old Reliable
Love the consistency of the product!
Thank you for your kind words Brandon!
Not sure yet
It's only been a couple of weeks and haven't seen a difference anywhere. I take them at the same time everyday as directed. I guess I'll give it a few more weeks.
Slight strength increase but didn't notice any changes in lean body or enhanced muscularity.
Thanks Mark!
Increases of strength are always good indicators of muscle growth. To convert that strength into actual muscle in the mirror or on the scale is a long-term process, the equilibrium and singularity stack will help make that process faster - but they're still natural products working with your own endocrine system (and thus limited in how potent they can be).
Great stak
I۪ve used this test boost and estrogen blocker a couple times now and have gotten good results. Definitely increased energy levels.
Love the product
I۪ve tried several versions of test boost. I like Nutrithority the best. Also just tried the cola flavored pre work out. Another hit!