Weight-Loss Plateau?  Here's How to Fix It
Weight loss is a lot like an avalanche — it takes momentum to get going, but once it does, watch out!
When you're on a roll it feels like nothing can stand in your way.
But unfortunately, the force of that momentum doesn't last forever.  As time goes on, you might see your results dwindle, even if your nutrition and exercise game is still on-point.
Congratulations, you've just hit the dreaded, weight-loss plateau. 
Maybe you've reached a healthy weight — even if it's not exactly your dream weight — and your body has made the adjustment.  Maybe you've cut your calories too low and your body has slowed your metabolism because it's convinced you're in danger of starving.  Or maybe you're doing a little too much mindless munching from the leftover fries on your kid's plate (don't feel bad, we've all been there).
But no matter what the reason, it can be really frustrating when you're doing all the "right" things and stop seeing results.
Here's the good news, though — hitting a weight-loss plateau doesn't mean you have to chuck your nutrition or fitness routine overboard.  Chances are, you just need a few simple tweaks to get things back on track.
So if you're not ready to throw in the towel just yet, here are some simple things you can do to break through that weight-loss plateau.
Revise (And Reevaluate) Your Calories
Your body is really, really good at adapting.  That's what it's made to do.  
But while that adaptive ability is great for keeping you alive, it can be tricky for weight loss.  
As you lose weight, your body begins to slow your metabolism over time.  And it makes sense, if you think about it:  there's less of you to carry around, so your body understands that you need less energy to fuel-up.
It's like switching from a gas-guzzling SUV to a small, economy vehicle — suddenly you don't need as much gas to get from place to place. So if you've hit a plateau (and have been consistent with your calories), it might be time to adjust your numbers.  
If you haven't been in a calorie deficit — aka, burning more calories than you consume — for an extended period of time, try shaving 100-200 calories off your total for a few weeks and see if you get some movement on the scale.  If you do, stick with that new number.
If you've been cutting for a while (or you don't see any movement after making a change), chances are it's time to reverse your calories up to a higher number.  You can only cut calories for so long before your body goes on a weight-loss strike.
Believe it or not, you're not made to live in a calorie deficit — your body is the happiest when you're taking in roughly the same number of calories that you're consistently burning.  This is what we call "maintenance".  
If you stop seeing results on the scale over time, your body is probably ready to hang out in "maintenance mode" for a while.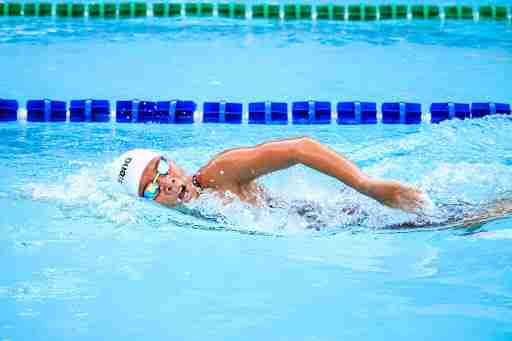 Switch Things Up
Just like your metabolism slows down after a while, your body can also get bored with the same old fitness song and dance.  
Those miles you've been logging on the treadmill or pedaling away in spin class probably felt really challenging at first, but now it's getting easier each time.  And don't get me wrong, that's awesome!  Your body is growing stronger and more fit with every session.
But as your fitness improves and your muscles become familiar with your routine, your body requires less energy to power through — making your workouts less effective.
If you find yourself hitting a plateau after using the same workout routine for a while, it might be time to switch things up and try something new.
Take your stronger, fitter self and add something new to your workouts.  Consider incorporating more weights, higher-intensity routines, or even an entirely different type of exercise, and you'll be moving past that plateau in no time.
(Just be mindful to start slow and listen to your body — adding too much, too soon can lead to soreness, fatigue, or even injury.)
Pack on the Pounds
There's nothing wrong with using cardio for weight loss.  
Not only can be useful for burning calories, it's great for strengthening your heart and lungs.   But believe it or not, spending hours on the treadmill isn't the most effective way to lose weight.
Do you want to know the real secret to burning more fat?
Increasing your muscle mass.
By packing on the pounds — of muscle, people — your body burns more energy to keep itself moving.  But not only do those muscles need fuel to keep going, they also use more energy for repairing muscle fibers while you rest.  
All of this translates to an increase in your metabolism and burning more calories.
If you find your weight-loss stalling and you're not lifting weights, it's probably a good time to start.
Drink Up
Making sure you're properly hydrated is necessary for optimum health.  All of your body systems require fluids to function at their peak.
But when it comes to weight loss, getting that water in is especially important.
Did you know that symptoms of dehydration can actually mimic the feeling of hunger?  That's right!  Those munchies you're getting might actually have more to do with thirst than your stomach.  
So while it might not be the cause of your weight-loss plateau, the snacky feelings that come with dehydration probably aren't doing you any favors, either.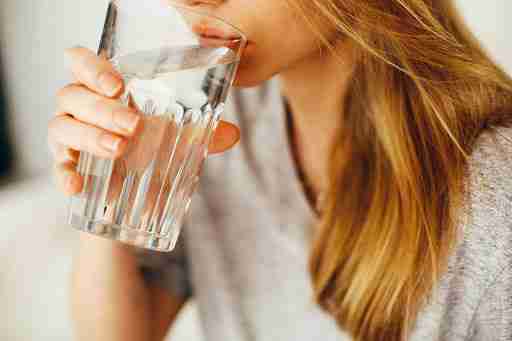 Plus, making a point to drink more water is a great way to help you focus on your goals because it doesn't require special equipment, money, or time out of your day.  All it takes is some mindful action to fill up your bottle or pass on that soda at lunch — small, positive steps that can help prime your mind to stay on track.
If you find your weight-loss results slowing, one of the easiest things you can do is to up your water intake.  It's easy, it makes you feel great, and it might just be the jolt you need to keep things rolling.
Statements made on this website have not been evaluated by the U.S. Food and Drug Administration. Information provided by this website or this company is not a substitute for direct, individual medical treatment or advice. It is the responsibility of you and your healthcare providers to make all decisions regarding your health. Consult with your healthcare providers regarding the diagnosis and treatment of any disease or condition. Products sold on this website are not intended to diagnose, treat, cure, or prevent any disease.